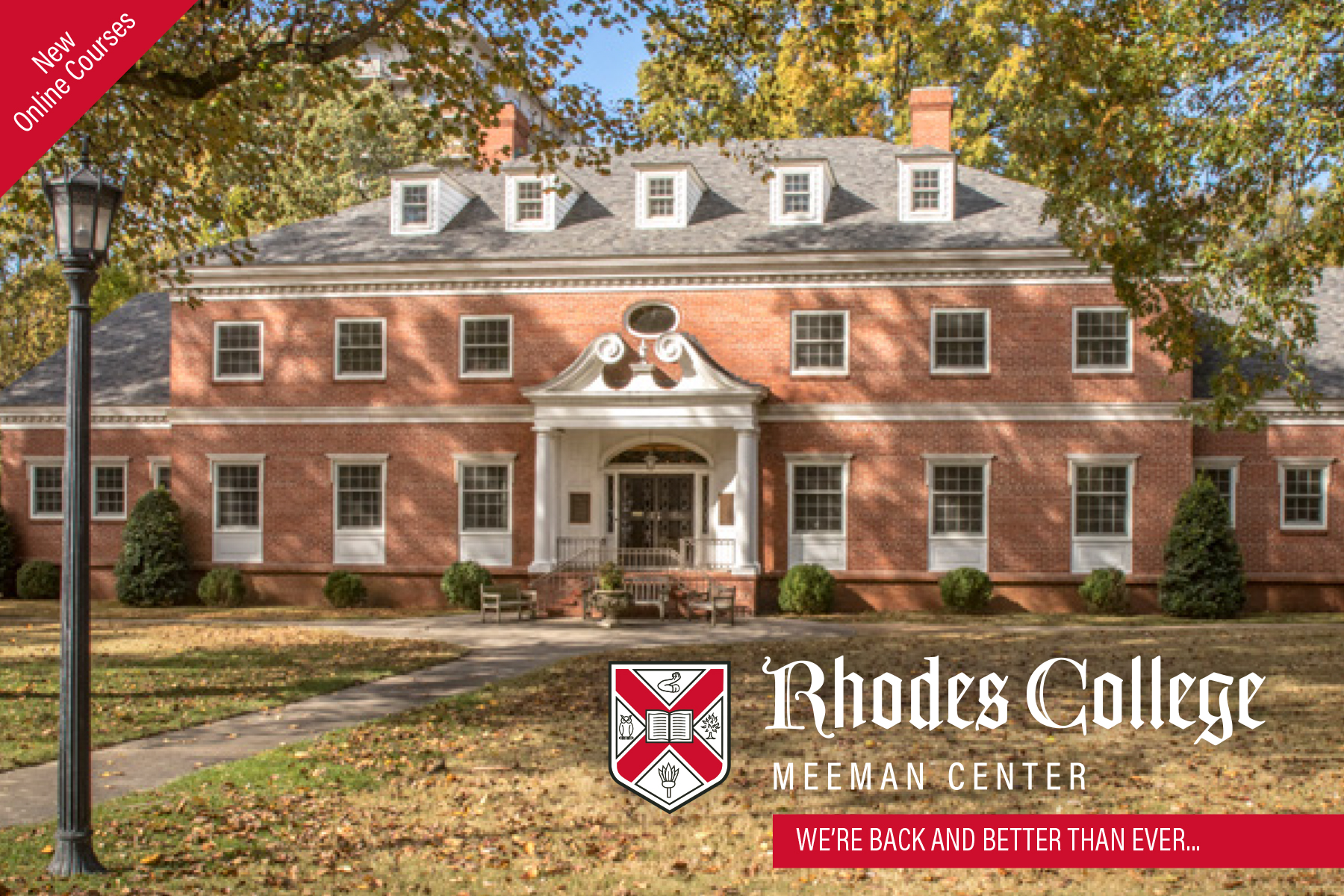 Fall 2021 Registration is Now Open!
The Meeman Center for Lifelong Learning is pleased to offer a range of both in-person and Zoom courses this fall.
In-person courses will be taught in Dorothy C. King Hall unless otherwise noted. All faculty, staff and students must be vaccinated at Rhodes College.  Students who plan to come to campus and participate in in-person classes must be fully vaccinated which means they are two weeks past their final Covid vaccine. Classes taught in person will follow the college's protocols on masking and social distancing.   
Classes noted as Zoom courses will be taught virtually through Zoom. 
Students enrolling in three or more courses will receive a discount of 10% on their total tuition.
Visit the course description webpage for additional information and to register!