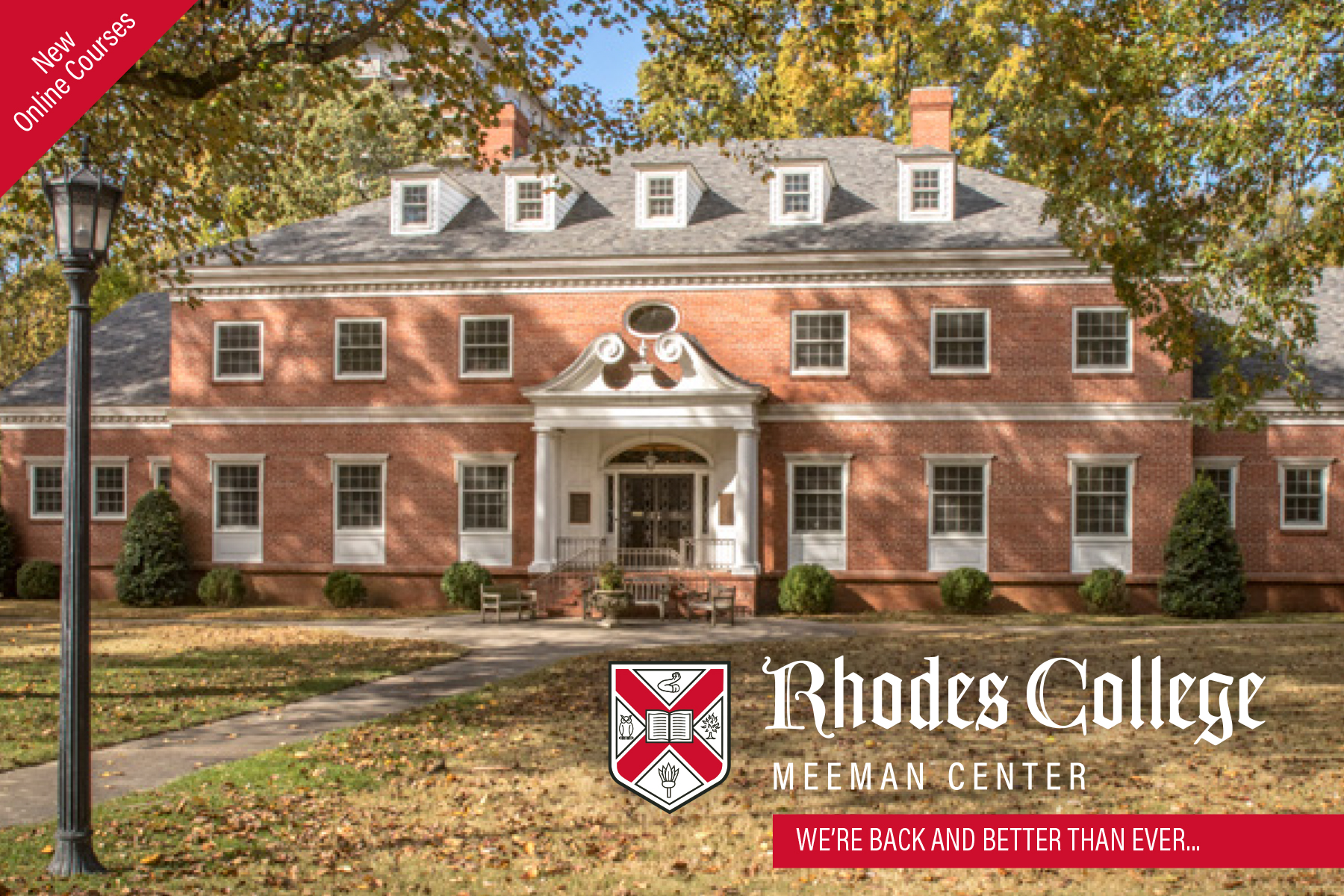 Fall Classes and Programs will be Available in September 2022
The Rhodes College Meeman Center for Lifelong Learning is pleased to offer classes taught by some of the college's finest faculty. The Meeman Center fulfills Rhodes' commitment to learning as a lifelong process by engaging adults from the Mid-South and beyond in liberal education. The Meeman Center promotes personal and professional development to individuals and businesses through programs, courses, and trips distinguished by their academic excellence.
For more information, contact Dr. Lori Garner, director of the Meeman Center, at garnerl@rhodes.edu.