Judith Haas
Associate Professor of English
Judith Haas joined the Rhodes English department in 2002 after earning a Ph.D. in Literature at the University of California, Santa Cruz. In addition to teaching in the English Department, she is also Co-director of Postgraduate Scholarships and Fellowships. Her research interests include medieval romance, retellings of the fall of Troy in medieval and early modern literature, Feminist and Queer Theory, and Literary Theory. Vita
SELECTED PUBLICATIONS
Trojan Sodomy and the Politics of Marriage in the Roman d'Eneas. Exemplaria  20.1  (2008): 48-71.
AWARDS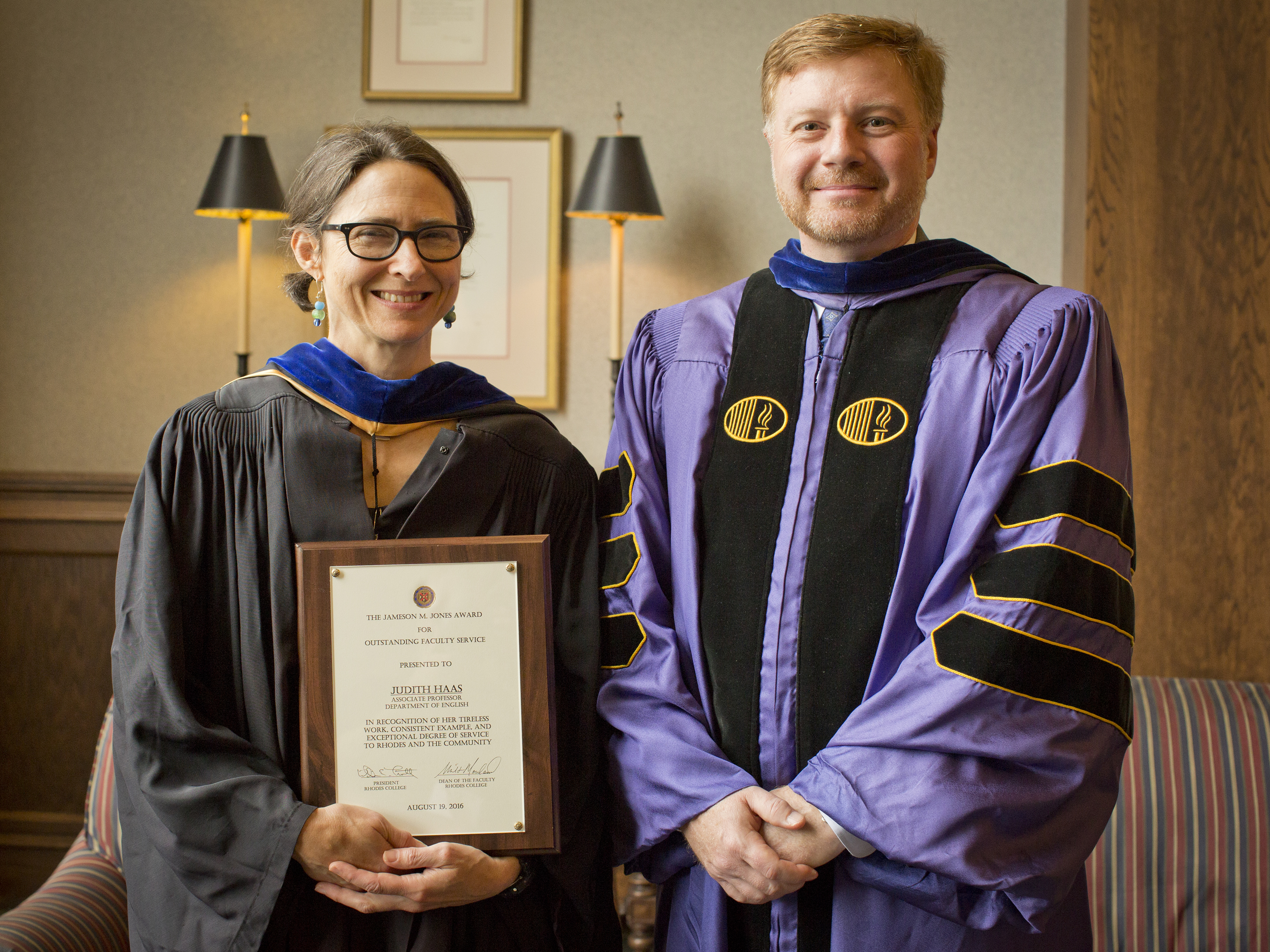 Dr. Judith Haas and Dr. Milton Moreland
Dr. Judith Haas received the 2016 Jameson M. Jones Award for Outstanding Faculty Service at Opening Convocation Aug. 19. This award honors a current faculty member who has rendered exemplary service and provided leadership to the Rhodes community. Read more.
Education
University of California, Santa Cruz, CA Literature Ph.D. 2000
Wesleyan University, Middletown, CT English B.A., Phi Beta Kappa, 1989