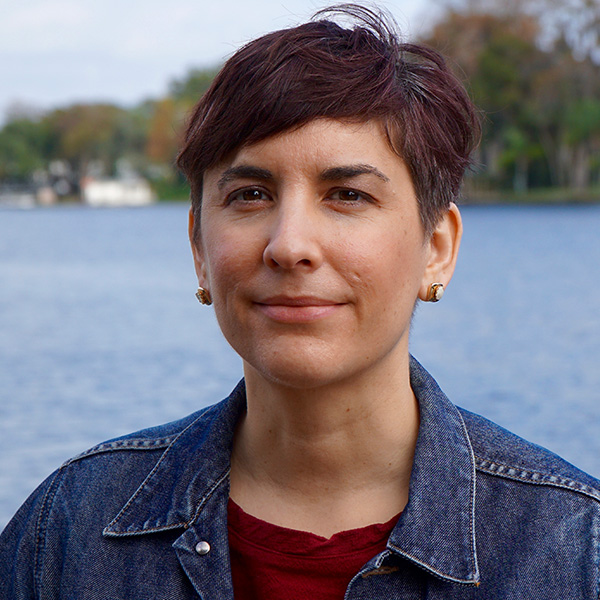 Brooke Schedneck
Assistant Professor of Religious Studies, Millard Professor of Religion
Dr. Schedneck has taught at Rhodes since 2017. She teaches courses on Buddhism, Asian religions, and in the Life program. She also leads the Maymester in Thailand. Before coming to Rhodes, she taught study abroad students as a lecturer in Buddhist Studies at the Institute of Southeast Asian Affairs in Chiang Mai, Thailand, for four years. She has been invited to give research presentations in Thailand, Hong Kong, Singapore, and Malaysia. In 2020, Dr. Schedneck published a co-edited volume titled Buddhist Tourism in Asia and her second monograph, an ethnography of Buddhism in Chiang Mai, was published by the University of Washington Press in 2021.
Her work broadly concerns contemporary Buddhism in Thailand, where she has lived and conducted research for over eight years. Further interests include global Buddhism, religions of Southeast Asia, gender in Asian religions, and religious tourism. Previous research has explored the modern vipassana meditation movement in Thailand's international meditation centers and tourist encounters with Buddhism in Northern Thailand. Her current research focuses on monastic scandals and the monastic body within Thai Buddhism. She is also writing a book on contemporary, lived Theravada Buddhism in Southeast Asia.
Selected Publications
Books
Religious Tourism in Northern Thailand: Encounters with Buddhist Monks. University of Washington Press, 2021.

Buddhist Tourism in Asia, co-editor. University of Hawaii Press, in the series Contemporary Buddhism, 2020.
Thailand's International Meditation Centers: Tourism and the Global Commodification of Religious Practices, Routledge, in the series Contemporary Asian Religions, 2015.    
Recent Articles
"An Entangled Relationship: A Lived Religion Approach to Buddhism and Economics." Special Focus on Buddhism and Economics in Journal of Global Buddhism 20: 31-48, 2019.
"Thai Buddhist Monastic Schools and Universities." Co-author, Education About Asia 24 (1): 37-42, 2019.
"The Promise of the Universal: Non-Buddhists' Accounts of their Vipassanā Meditation Retreat Experiences." Religion, 2019.                                                                       
"Religious others, tourism, and missionization: Buddhist 'Monks Chats' in Northern Thailand." Modern Asian Studies. 52 (6): 1888-1916, 2018.
"Transcending Gender: Female Non-Buddhists' Experiences of the Vipassanā Meditation Retreat." Religions. Special Issue Women in Buddhism. 9 (4): 90, 2018.
"Presenting 'Lanna' Buddhism to Domestic and International Tourists in Chiang Mai." Asian Journal of Tourism Research. 2 (3): 1-22, 2017.
Book Chapters:
"Loss and Promise: The Buddhist Temple as Tourist Space in Thailand." In Buddhist Tourism in Asia, edited by Courtney Bruntz and Brooke Schedneck. University of Hawaii Press: 66-83.
"Religious Encounters in Thailand: International Meditation Centers within Transnational Settings." In EastSpirit: Transnational Spirituality and Religious Circulation in East and West. ed. Jørn Borup, Brill Publishers: 279-278, 2017.
 
"The Rise of Female Meditation Teachers in Southeast Asia." In Women and Asian Religions. Zayn Kassam, ed. Women and Religion in the World Series, ABC-CLIO: 313-328, 2017.
 
"Buddhist International Organizations." In The Oxford Handbook of Contemporary Buddhism. Michael Jerryson, ed. Oxford University Press: 398- 420, 2016.
Education
Ph.D., Religions of Asia, Arizona State University
M.T.S., Harvard University
B.A., Boston University