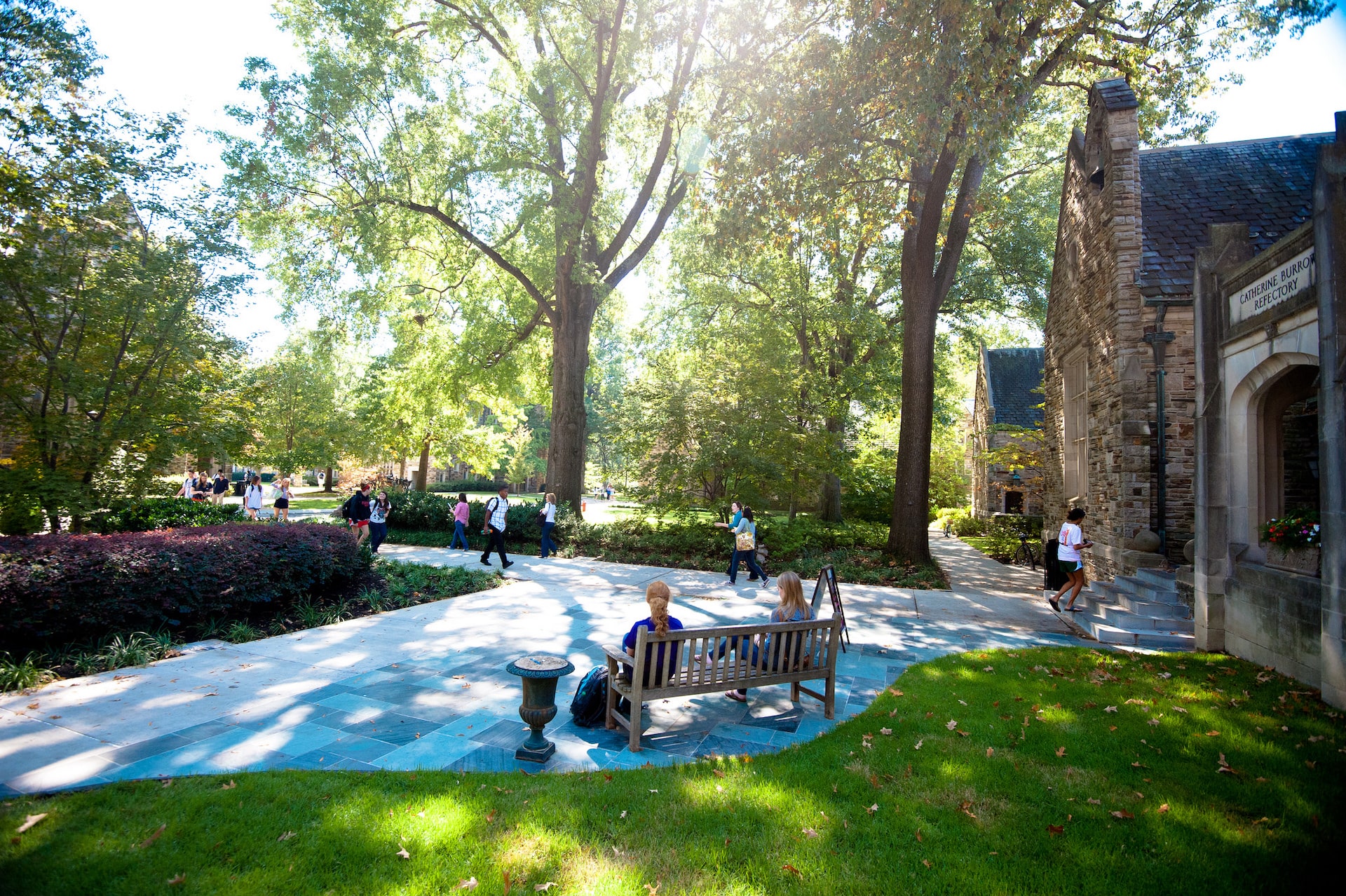 We are excited to share our campus with you! There are so many ways to experience Rhodes, even from your own home. Below you'll find a number of options to learn more about our community. 
On Campus
Our on-campus visits will be offered on weekdays at 11:00am daily. In order to maintain the health and safety our community and our guests, we are limiting each visit to 6 families and high school seniors only. A campus visit includes a tour given by a current student and an information session led by Admission. 
Self-guided tours are available during weekday business hours and for limited hours on weekends. Please register in advance to receive more information. 
Are you a high school senior who has applied or been admitted to Rhodes? Plan your visit to campus for one of our "Senior Fridays"! Starting February 5th, seniors have the option to attend a visit that will include a campus tour and an information session. This information session will feature a faculty member to speak about academics and a panel of current students to talk about their experience. Please see the details below as you start to plan your campus visit.
Dates and links will be provided soon!
1st and 3rd Fridays - Mornings
9:00 – 10:00 - Campus Tour
10:00 – 11:00 - Information Session
2nd and 4th Fridays - Afternoons
12:00 – 1:00 - Campus Tour
1:00 – 2:00 - Information Session
Virtual
Virtual visits are available Monday through Friday from 1:30-3:00pm Central Time. We also offer virtual visits on Tuesday evenings and one Saturday afternoon a month. A virtual visit will include a tour given by a current student and an information session lead by Admission.
Virtual group visits are available to high school students on Tuesdays and Thursdays. They consist of a 1-hour virtual campus tour and a 30-minute information session lead by Admission. All virtual group visits are conducted over Zoom.
Not able to participate in one of our live, virtual events? Explore Rhodes on your own time using our 3D map of campus or by watching a video experience of campus led by two of our admission counselors