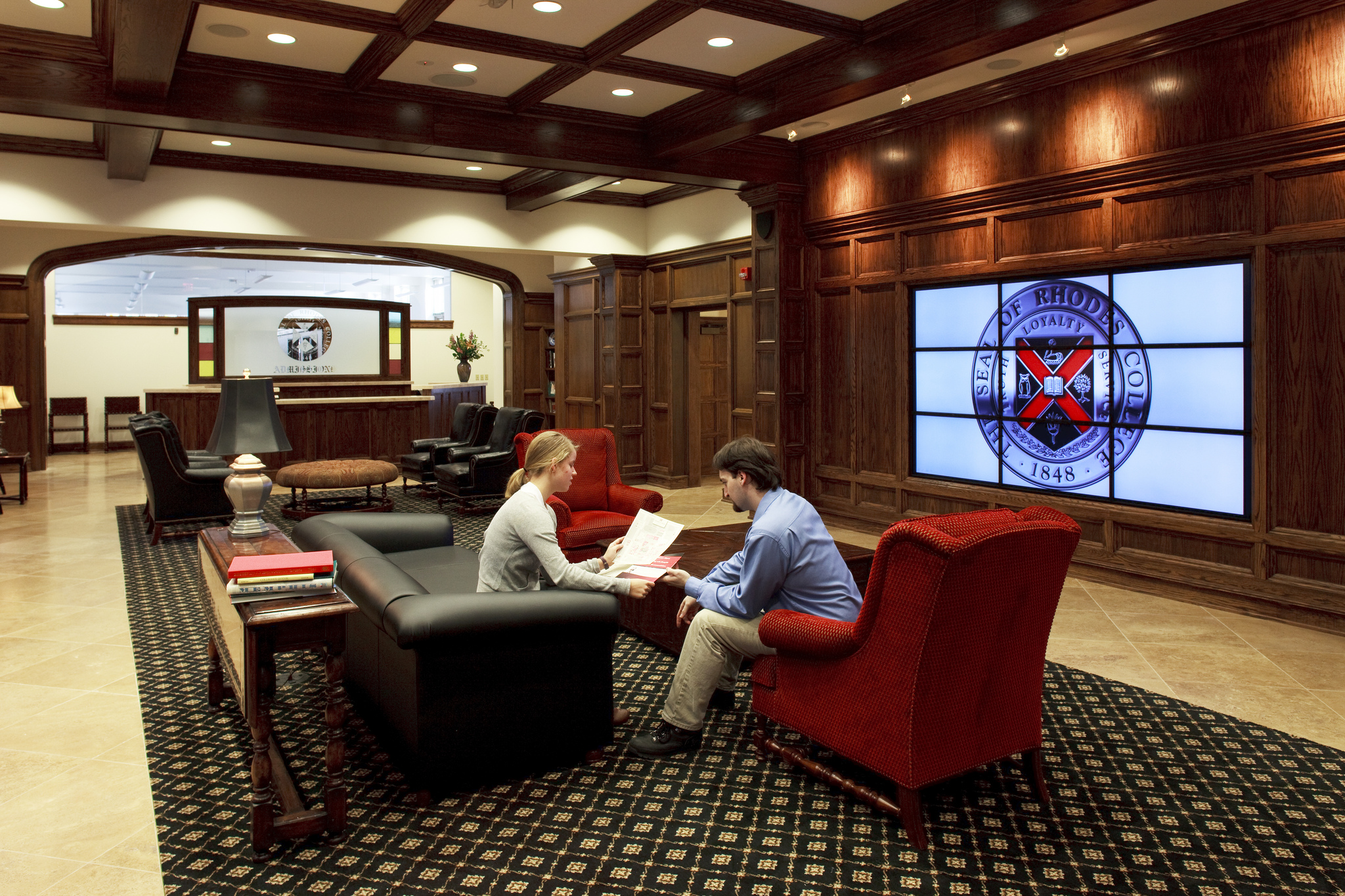 Thanks to scholarships, grants, loans, and work-study, there are many ways to afford a Rhodes education. The Office of Financial Aid will work closely with you to explore all available funding resources. Our goal is to remove cost as a deterrent for applying to Rhodes. 
The financial aid and scholarship programs offered by Rhodes make it possible for qualified students to attend, regardless of income. 
Every family's circumstances are unique. We encourage all families to complete the Free Application for Federal Student Aid (FAFSA).
Class of 2025 Financial Aid by the Numbers: 
Percent of class receiving need-based aid: 57% 
Range of need-based financial aid awards (may include merit scholarships): $17,000-$66,810
Median family income of students receiving need-based aid: $119,030
Total financial aid awarded from all sources: $24,585,570
Pay close attention to FAFSA  deadlines to ensure that you get the maximum amount of aid for which you are eligible. Learn more about when you can expect to be notified of your award.
Both merit-based and need-based aid is available to students based on their record of academic achievement and leadership, along with their successful completion of the FAFSA.
The Rhodes College Net Price Calculator is one tool that can assist you in estimating an Expected Family Contribution (EFC) and exploring what types of aid might be available to you to assist in paying for the costs associated with your education at Rhodes.
All applicants will be considered for numerous merit-based scholarships and fellowships. These highly competitive awards are determined on an individual basis and celebrate the strength and achievements of each admitted student, in and out of the classroom.
The cost of tuition and fees at Rhodes is among the lowest of the national liberal arts colleges. Still, we understand that financing a college education is a big task, and we are here to help. Most Rhodes students end up paying no more than the cost of a state school.