The classroom experience at Rhodes is up-close-and-personal and rigorous. We value the kind of engaging dialogue that arises when students and professors work together to investigate questions and problems they care about. In this environment, students are expected to formulate and articulate big ideas, and contribute in major ways to the critical discussions and debates that take place in our classrooms and laboratories.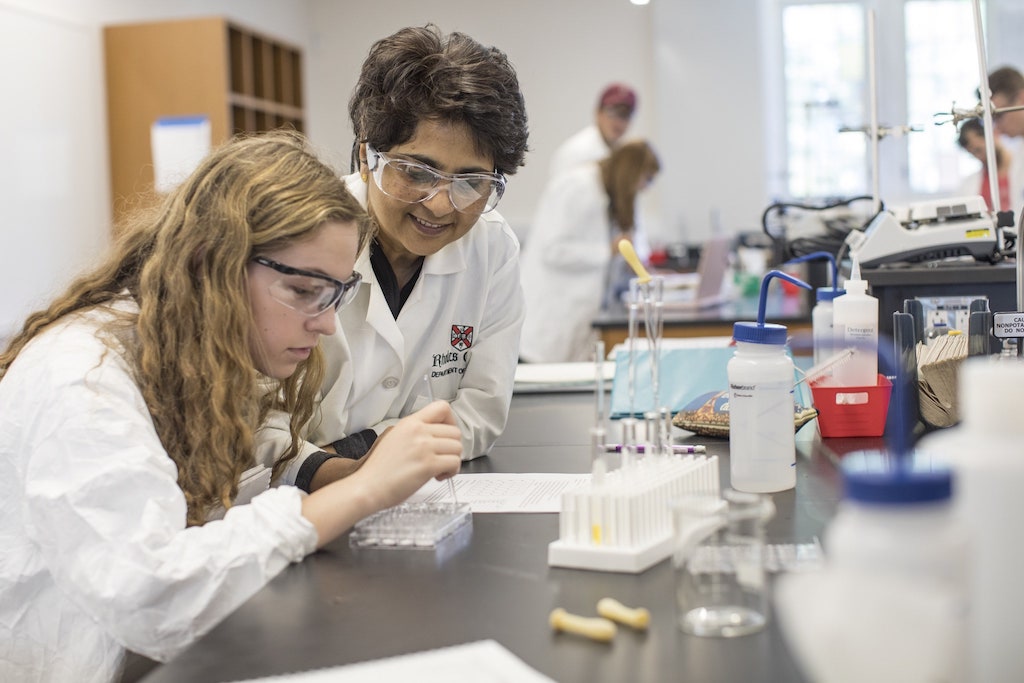 We believe in the power of the personal relationship between professor and student. The professors at Rhodes are scholars by example, and they believe the academic experience should be an intellectual journey for everyone involved. Our faculty work closely with students — in and out of the classroom — to challenge them to find their passion for knowledge, express themselves creatively, and discover the person they want to become.
In our dynamic learning environment, a stray thought can spark a new insight and have a transformative impact on the entire class. Both students and professors are always at a crossroads in our small-class setting, collaboratively deciding where to go and where to stop, how to navigate and how to detour, and how to close the distance between a topic and the people discussing it.