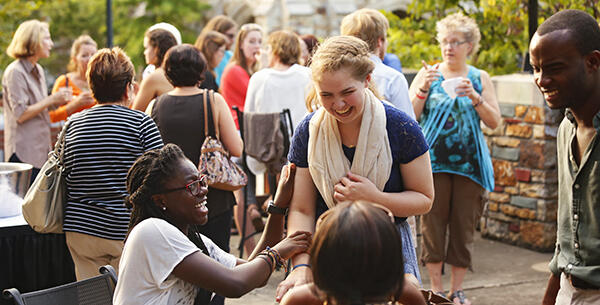 Rhodes College depends heavily on input and contributions from parents to maintain the excellence of its programs. The Parent Council is comprised of 40 households who are members of The Charles E. Diehl Society or The Red and Black Society.
The Parent Council strives to increase parent involvement in the mission of Rhodes through three direct measures:
Increasing the financial capabilities of Rhodes by soliciting unrestricted gifts from parents of Rhodes students and alumni
Involving parents in admissions recruiting, establishing internships for current students, hiring alumni, and participating in career networking
Providing feedback and voicing the concerns and opinions of parents
Members of the Parent Council are invited to campus twice yearly, during Parents Weekend in the fall, and again in February. During each weekend the Council has the opportunity to visit with their students, but also to learn the latest information about the college from faculty and staff, provide important feedback to administration and enjoy the camaraderie of other Rhodes parents from across the country.
For more information for Parents and Families at rhodes, visit our resources page.