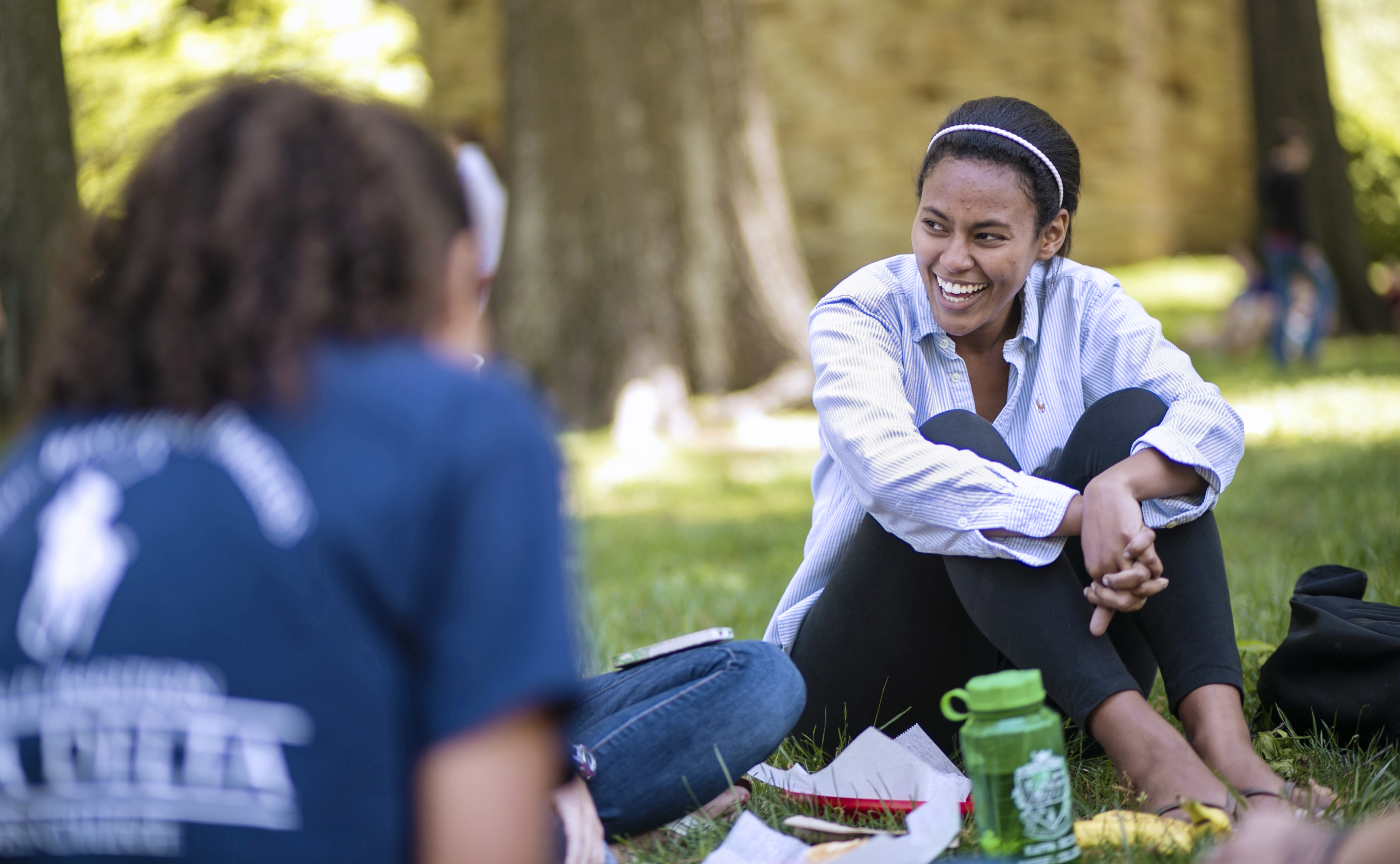 Rhodes' rigorous approach to liberal arts and sciences inspires students to discover and cultivate lifelong passions, and to make a difference in the classroom, on campus, in the city of Memphis, and throughout the world. Simply put, our mission is to prepare students to become essential in life and career, wherever those journeys take them.
In the Classroom
The classroom experience at Rhodes is intimate and challenging. We value the type of engaging dialogue that arises when students and professors work together to investigate questions and problems they care about. In this environment, students are expected to formulate and articulate big ideas, and contribute in major ways to the critical discussions and debates that take place in our classrooms and laboratories.
On Campus
Rhodes provides endless opportunities for students to contribute, create, and lead. Whether serving on the Honor Council, working as a Rhodes Student Associate, organizing a community service initiative, participating in athletics or the fine arts, or bringing new ideas and energy to a student club or organization, our students define and enhance the residential experience here.
In the City
Memphis is our home. Here, Rhodes students are helping researchers at St. Jude Children's Research Hospital find cures for childhood cancers, building racial understanding through our Crossroads to Freedom project, addressing the ills of urban poverty through education and health care, launching new businesses and nonprofit organizations, and focusing on environmental issues from an urban perspective. They are immersed in a culture where academic growth and social action go hand in hand, and where their ideas and actions make an impact in the real world.
Throughout the World
We provide our students access to world-class faculty and real-world experiences, which enables them to develop the intellectual muscle to move big ideas and the character to do so in the service of humanity. Choose any important field of human endeavor — from medicine, law, or education to business, politics, or the fine arts — and there are Rhodes graduates working within the discipline to change the world.