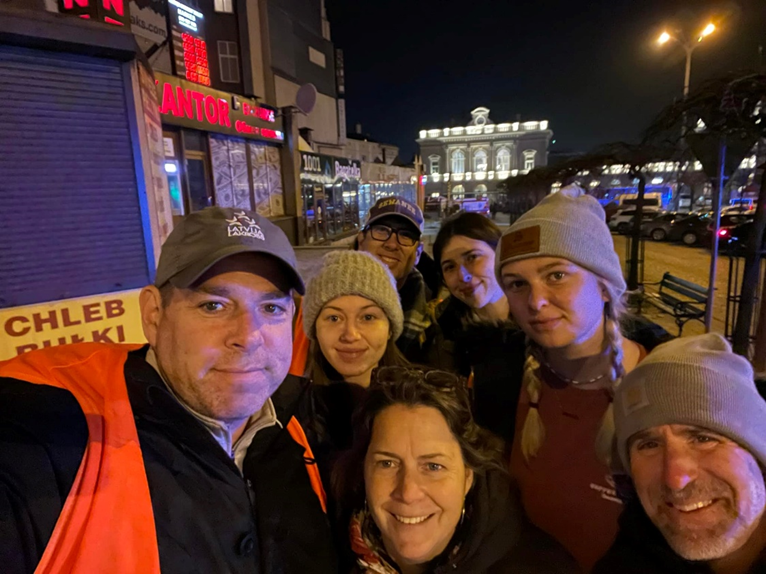 PRZEMYSL, Poland – Situated roughly six miles from the Ukrainian border, the Przemysl train station has become a bustling aid epicenter over the past month, flooded with refugees fleeing the Russian-occupied Ukraine. According to the UN High Commissioner for Refugees, about 4.4 million people have fled Ukraine since the beginning of Russia's invasion, roughly 2.5 million of which have entered Poland. On the train platform, families huddle with their luggage, exhausted, terrified, and many without a plan as they attempt to navigate their arrival to an unfamiliar country.
With the sudden uptick in through-travelers, the urgent need for volunteer help at this train juncture has reached a high. The Konradi family, a volunteer team of seven, distribute their aid amid the crowd.
Married duo Brian and Ann-Tyler Konradi graduated from Rhodes College in 1994. While at Rhodes, they each completed study abroad programs focused in Eastern Europe. Beyond their time spent studying abroad, the Konradis lived and worked in Russia for around nine years post-undergrad—both as entrepreneurs and Brian also as an attorney—before moving back to the U.S. and their current home in Wimberley, Texas. Brian minored in Russian at Rhodes, and both speak the language fluently as a result of their time abroad. "Our study abroad programs were life-changing events for both of us," said Ann-Tyler. The programs ignited a love for Eastern Europe that would persist throughout their lives.
Appalled by the unfolding crisis, Brian said his family "felt compelled to try to use our knowledge base. We know the region of Eastern Europe and we know the language that most of the Ukrainian refugees speak, so we thought we should chip in more than just a blue and yellow flag on our Facebook pages."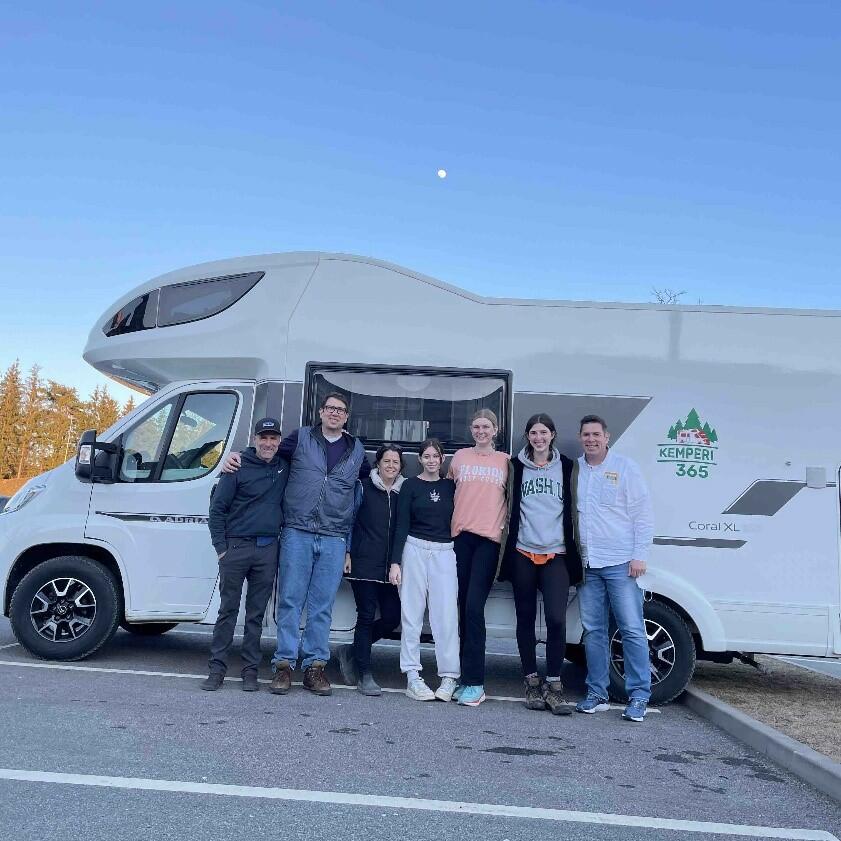 The Konradis planned their relief trip meticulously to provide the most benefit to those at the border. "Typically, when there's a disaster area and people just hop on a plane to go help, they can be more of a hindrance than they are a help, so we were very conscious of trying to avoid repeating those kinds of good-hearted, but nonetheless mistakes," Brian said. From March 14 to March 21, they travelled in a rented campervan, sleeping and eating in the vehicle to avoid using any resources needed by the refugees.
The seven members of their team—Brian, Ann-Tyler, Sasha, Mark, Anna, and Elizabeth Konradi, as well as Barton Ballard—saw where help was needed each day and responded accordingly. They utilized their Russian skills to translate conversations between Ukrainians and Poles, carried luggage, served warm soup, and helped new arrivals to Poland plan their next steps. For a small city like Przemysl whose population is a little over 60,000 as of the 2020 census, resources are limited, and refugees must move on quickly to find more reliable lodging and work.
While in Poland, they regularly updated their Facebook pages with blog posts about their experiences, raising awareness and igniting a need to act in their online peers. Brian and Anne-Tyler kickstarted a GoFundMe campaign entitled the "Project Poland Fund," and received an outpouring of support from their social media network. They ultimately exceeded their goal of $80,000 by $5,805, receiving a total of 464 donations. By hosting the fundraiser online, it reached members of their various social spheres, everyone from childhood to the present. Friends from Rhodes College and Memphis made donations after learning about the campaign, just one of the many circles moved by the Konradi's mission.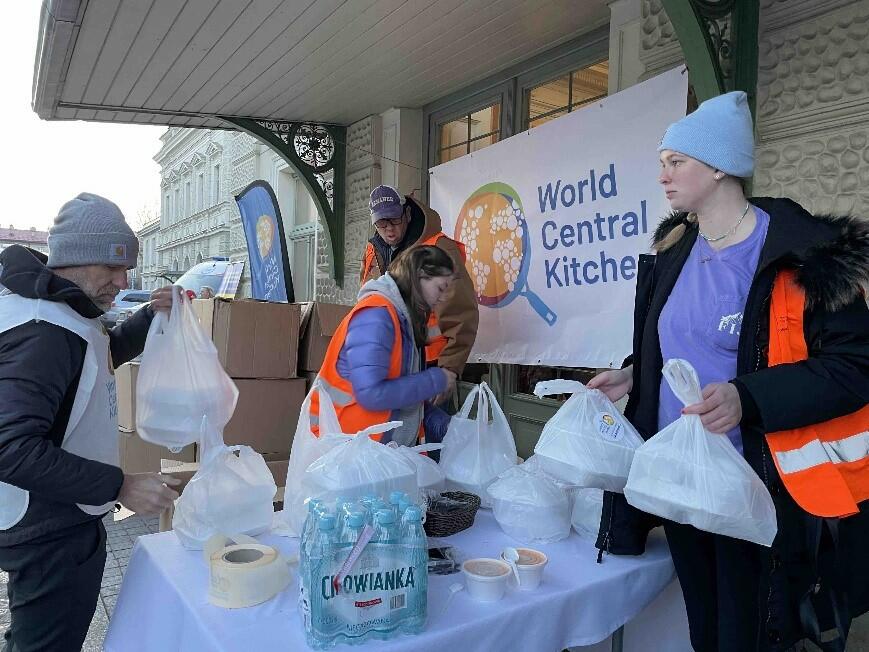 100% of the proceeds will go to humanitarian organizations. "We're going to push the money out to an organization that we know from our experience is doing great work and needing more funds," Brian said. On March 28th, the Konradi's announced that they will donate the money to World Central Kitchen, an organization devoted to providing meals to populations impacted by natural disasters or humanitarian crises.
"I would say also as equally humbling as the dollar amount was the amount of cheerleading from our community," said Ann-Tyler. "We would get back to our camper at the end of each day and read our Facebook messages from people; it was very touching. I guess they were hungry to know somebody that was actually on the ground."
However, Ann-Tyler says that the Project Poland Fund is a "drop in the bucket" of a much larger struggle. The need for volunteer aid and activism grows increasingly dire as more refugees enter Ukraine's neighboring countries in pursuit of sanctuary. "It's a strange feeling leaving in the midst of this time of upheaval," journalist Mark Konradi says in the final installment of his Facebook blog. "So much is still to be done. I hope we made a difference. I am not sure we made a dent."
Annalee McConnell '22 is an English and Theatre major, the Rhodes Theatre Guild President, and the Development Communications RSA.