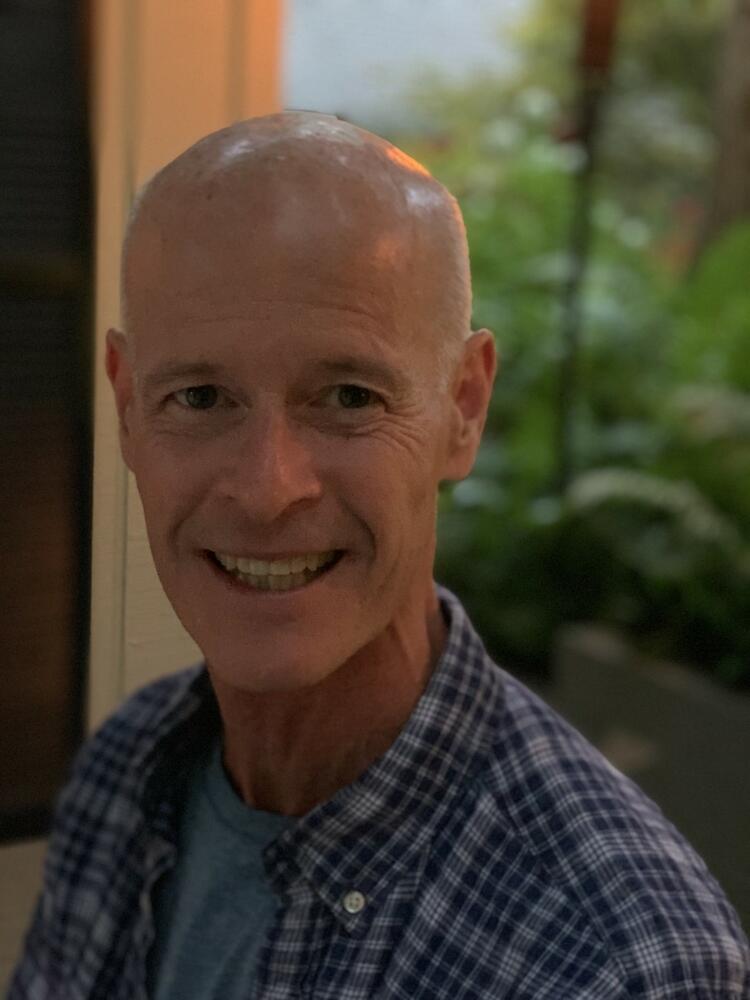 From the first time he stepped on campus, it was love at first sight for Alan Curle '82, and like all great loves, his commitment to his alma mater has only grown stronger with time.
Curle chose Rhodes after attending two courses the summer before his senior year of high school. He only applied to one other school, and didn't interview after being accepted early to Rhodes. As the saying goes, "When you know, you know."
As a student, Curle enjoyed the small classes at Rhodes, noting that "professors know everyone." This intimate learning environment allowed him to develop relationships with mentors as well as take advantage of any extra help offered. Curle advises current students to take advantage of small classes, get to know the professors, and ask questions.
Curle was also incredibly active outside of the classroom, boasting membership the Alpha Tau Omega fraternity, as well as the Kinney Program and the Mortar Board, but Curle's involvement in Rhodes Singers ignited a passion within him that has spanned a lifetime. He described music as "a form of yoga" that it allows you to be "in touch with your inner most being." Music is still an important part of Curle's life long after graduation; he continues to sing in church choirs and generously donates to support musicians like our very own Rhodes Singers.
While at Rhodes, Curle majored in biology, an easy decision since he had wanted to be a doctor since the sixth grade, and went on to the University of Tennessee, Memphis, after graduation, receiving a degree as a Doctor of Medicine. Curle says that his time at Rhodes prepared him to "continue to study, stay disciplined, and in a routine" throughout his career.
After Rhodes, Curle completed his residency in Anesthesiology at Wilfred Hall USAF with fellowships at Anesthesiology at both Memorial Sloan-Kettering Cancer Center and Malcomb Grow USAF Medical Center. In 2001, Curle was promoted to the Chief of Anesthesiology for the University of Rochester's Highland Hospital where he continues his work today as the Medical Director of Perioperative services.
Curle has remained very active in the Rhodes community and encourages other alumni to do the same. Today, Alan Curle '82 is the Fundraising Chair for the Class of '82 40th Reunion. Looking back on his time at Rhodes, Curle says, "Rhodes set me up on an amazing trajectory, giving me space to learn in a supportive and beautiful environment." He hopes that fellow alumni would echo the same sentiment and pay it forward. Rhodes is so grateful for the contributions of dedicated alumni like Alan.