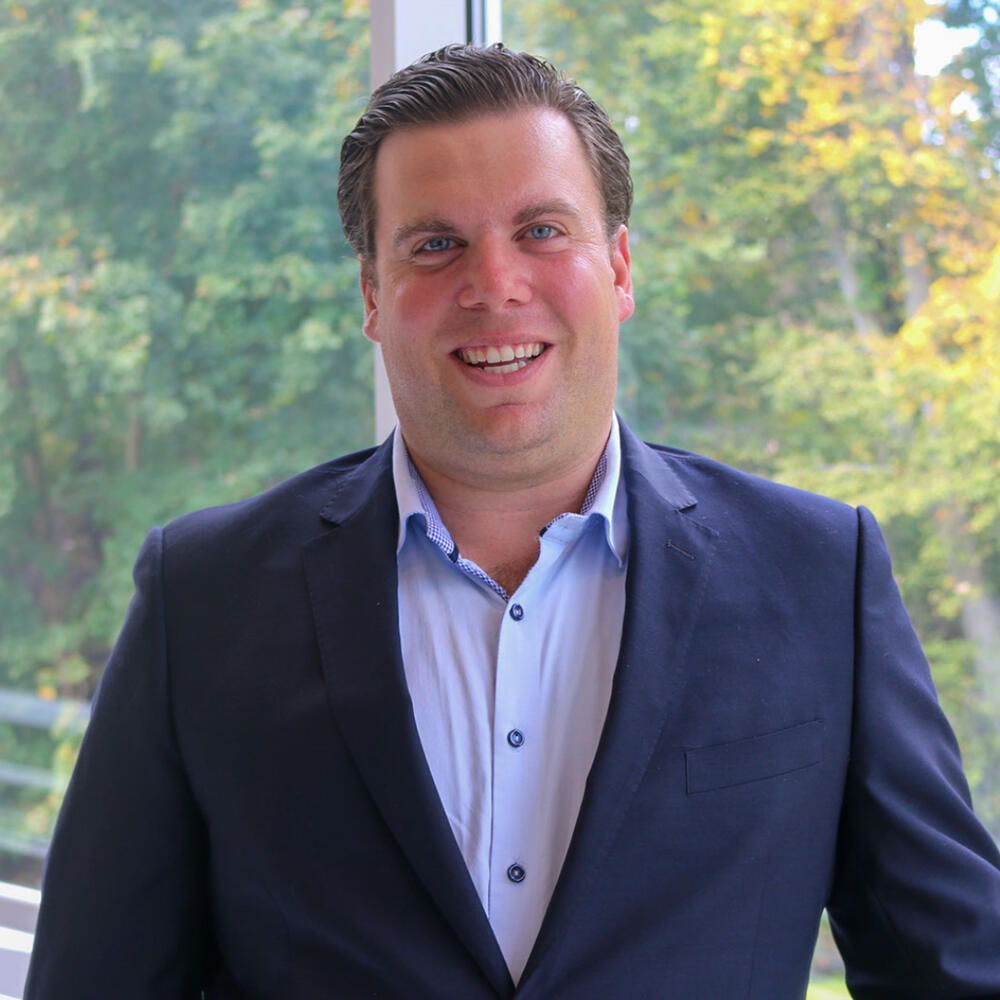 Athlete Alumni Spotlight Daniel Frankel '09
Interview conducted by Eliana Mabe on 11-Oct-22
Recent Rhodes Athletic Hall of Fame Inductee Daniel Frankel '09 came to Rhodes to get the best academic experience possible. If golf was part of the equation, that would be even better. When he visited Rhodes, it instantly became home. Rhodes allowed Frankel to experience it all - in addition to playing golf, Frankel was able to pursue his passion of music, participating in Rhodes Singers, Master Singers, and Opera Memphis.
After graduation, Frankel felt like most recent grads, unsure of what to do next. Although he considered going into real estate, fate came knocking: Frankel received an offer to work for the PGA tournament. Today, Frankel works as the Director of Junior Golf at Metropolitan PGA, a position that allows him to marry his passions of golf and service to others. Here's more of his story:
Eliana Mabe:
What was your commitment process like as an athlete in golf at Rhodes?
Daniel Frankel:
It was really important to me and to my family that no matter what, I went to the best academic school possible. And if golf could be a part of that equation, then that would be even better. But I always had the idea that I wanted to find the best academic school. Coming from the northeast, I wanted to go somewhere with a little bit of a warmer climate, so that I was able to continue playing golf all year round as opposed to just half of the year. So fast forward to January of my senior year of high school, and my dad bought one of those 300 colleges that changes lives books, and he said "I'm gonna sit down with you and we're gonna go through this and let's pick three schools that we think might be a good fit to explore that we haven't looked at." And one of those schools was Rhodes College. And that weekend I was on a plane to Memphis to meet Coach Cochran. And here I am. It's quite a ways later – almost 20 years later. It was truly the greatest experience I could have ever asked for.
EM:
Were you able to meet Coach Cochran in person and spend the weekend with the team?
DF:
It was a home from the second that I stepped my foot on the campus, I just knew that this was the right place for me and that I felt especially blessed. And one of the big things that I always say to all of the kids who are coming up and really want to get recruited by a college is there's no other time in your life when you're going to have the opportunity to play a college sport. These four years are the only time. And if you can find a way to find the right school that has the best of both academics and being able to compete it's the most special experience you could ever have in your life.
EM:
How did your personal game change as you started working with kids?
DF:
As each year progressed at Rhodes, I lacked the same motivation I had with my own game, but I felt that I was really good at helping others to produce their best work. I really have a passion for helping others, whether it's on the golf course, off the golf course, anywhere. I want to do all I can to help make the world a better place. It just so happens that golf, and more specifically junior golf, has been a powerful vehicle for me to be able to give back and to help people see the best in themselves and feel as best they can about themselves.
EM:
How did you find balance as a student athlete? Were you still glad after four years that you decided to be a student athlete?
DF:
I was in Rhodes Singers, I was in Master Singers, I was a part of Opera Memphis, I was a part of CODA – I had a lot of really amazing programs that I was passionate about at Rhodes. I was so blessed to be able to pursue each and every one of them, but one of the lessons I learned was the more things I was involved with, the harder it would be to be my best at one specific thing. And whether that's one thing, five things, do as many things as you're passionate about, but also realize that the more that you get involved with, sometimes it gets a little bit more challenging to be your best in that one specific area.
EM:
Who was your voice teacher?
DF:
Dr. Carole Blankenship. She's amazing. She's one of my dear friends to this day. In fact, when I told her I was being inducted into the Hall of Fame, I texted her to let her know I was coming to Homecoming and bringing my family. And her response was "You need to let me know when it is because I wouldn't miss that for the world." Oh. And you know, I'm 15 years removed almost from Rhodes, and to this day, it just shows what a high-quality human being she is and what an amazing mentor and friend to still care so much.
EM:
So what was that like being on the Men's Golf team and does teamwork translate into your job today working at PGA?
DF:
I strongly encourage each and every junior golfer that I come across to do whatever they can to be part of a collegiate golf team, because that's the only time in their lives that they'll be able to experience that team atmosphere and camaraderie. And whether you play in every tournament or you don't play in any tournaments, just to be a part of to be a part of that team. It's so incredibly special. And I wish that in general there were more team components to golf. One of my life goals is to make the game more inclusive and fun for everyone.
EM:
Do you have any final notes you would like to say just about your experience at Rhodes or being an athlete at Rhodes?
DF:
Rhodes was the best college experience that I personally could have asked for. That was my "home". That was my "meant to be". Everything I learned during my time at Rhodes has prepared me. I would say I ended up at Rhodes because I didn't want to go to the same 40, 50 colleges that everyone from my high school goes to in the northeast. I really wanted a different experience. Not only is Rhodes beautiful and has tremendous academics, it also has anything that you could ever want to pursue. If Rhodes doesn't have a specific program or something that you're interested in directly at the school, I can guarantee you they will find a way for you to be involved in that project or passion in the city of Memphis.
Eliana Mabe '23, the Rhodes Development Intern, is a Media studies major with a Theatre and Religious Studies double minor from Colorado Springs, Colorado.