Brandon Valentine '10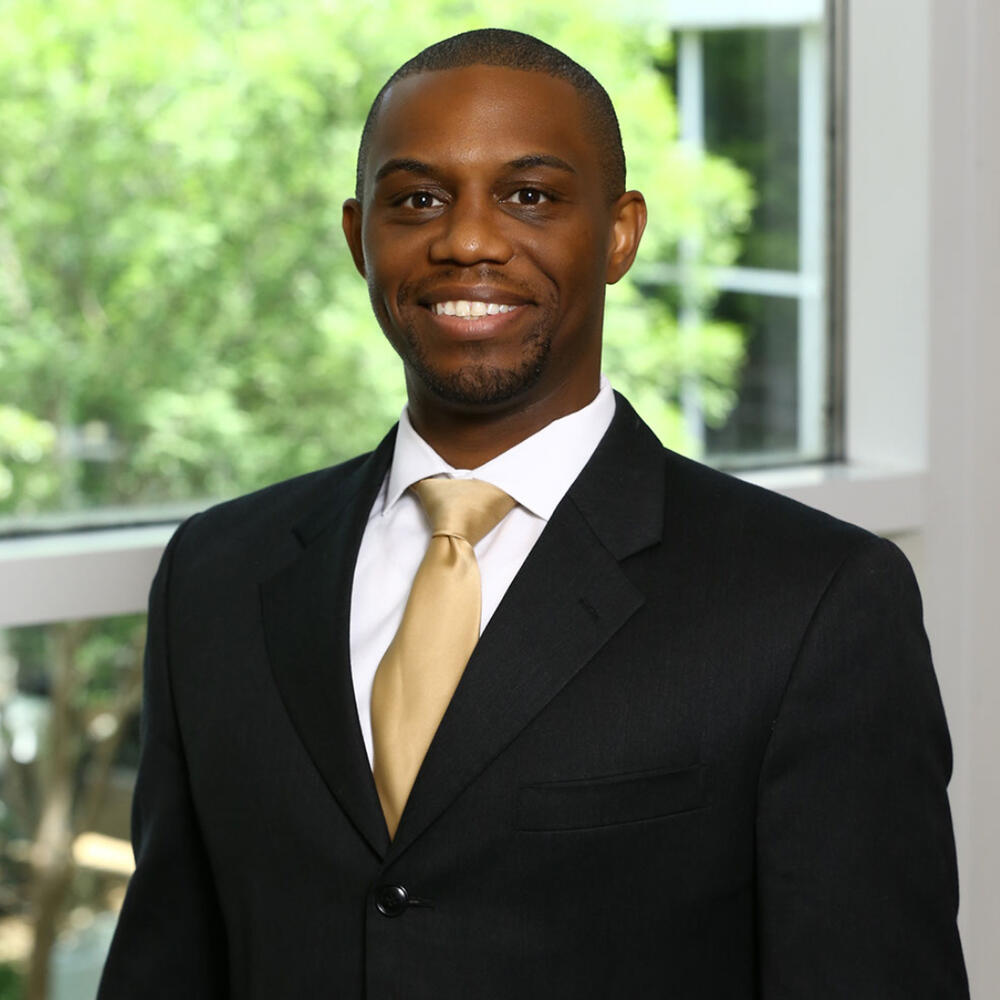 Looking for a college with a good academic reputation and a rich community to be a part of, Brandon Valentine '10 was excited to commit to Rhodes. Although he was initially recruited for football, Valentine had a lifelong love of baseball. Luckily at Rhodes, he didn't have to choose.
As a two-sport student-athlete, Valentine created incredible connections with his coaches, teammates, and professors, so much so that he returned to Rhodes after graduation to be one of the first students to complete the Rhodes Master of Science in Accounting program. Currently an MBA student at Vanderbilt University, Valentine continues to forge strong and meaningful relationships across communities. He greatly values the communication skills he learned at Rhodes that not only proved to be valuable during his time as a graduate assistant for the Rhodes Men's Baseball team, they continue to serve him professionally, and when reconnecting with his personal alumni network.
Here's more of Valentines story:
Eliana Mabe:
I would like to talk to you first about what your recruitment process was like coming to Rhodes. Did you know you wanted to pursue athletics at the next level? How did that experience start your student-athlete life at Rhodes?
Brandon Valentine:
Being from Atlanta, I played sports all my life. It was cool to play athletics at a collegiate level. Rhodes was one of the schools [I looked at] in the South with strong academics and a good community. So that's what got me to commit to Rhodes and start off on the football team. Then I got caught up with the baseball team with Coach Cleanthes and Coach Schrier. After that, we were off to the races.
EM:
Was baseball on your radar when you were looking at Rhodes?
BV:
Baseball is my first love. I played growing up, and I'm fairly good at it. Being from Cobb County, Georgia, which is a national baseball hub, secretly in the back of my head, I knew I wanted to try to play baseball in college. That was a big goal of mine, so I guess that was part of my decision as well. But no, I wasn't originally supposed to play at Rhodes. I just let them know that I'm pretty good and I'm interested. [The coaches] told me to come out and it was a good time- we clicked. So that's kind of what got me to do both.
EM:
I know you also got your MS in Accounting at Rhodes. When collegiate athletes graduate, there's often a tough transition of going from student-athlete to not playing every single day or not preparing for the next season. What was that like for you?
BV:
That was a lot easier for me than the normal athlete. I had the opportunity to be a graduate assistant for the baseball team while completing my MS in accounting. It was a lot easier for me to transition out than the traditional retired athlete. I have a passion for coaching, and being around the guys- I mean, I'd spent four years with them already. I'm all about the team. Being busy keeps me productive. And baseball was a great opportunity to continue being involved with the campus and the community. It also gave me the opportunity to work on different skills sets that I needed for my professional career as well, which ended up being very useful such as mentoring, coaching, and communicating with people from different age groups. I tried to enjoy the sport a little longer before going into the real world full-time.
EM:
Do you feel like anything that you've learned from your time in athletics has bled over into your professional life? Do you feel like you see that in your everyday work?
BV:
One hundred percent. Rhodes first and foremost does a great job through the liberal arts education, and by pushing you to speak on things, and take classes such as religious studies, and getting all these requirements that may not align with what you want to do in your career, or your major per se. But there's so many different pieces that go into becoming a better overall citizen of the world and a better professional in the working world as well.
EM:
How did you overcome issues that you faced during your time as a student-athlete.
BV:
It put me in a position to really manage up and communicate with my coaches, my professors, my teammates, and myself as well. You have to juggle different things at one time – different personalities, different goals, different teams. So that was tough. But it was great experience that I needed to learn, especially at that stage of my life. Another big thing was talking to myself, asking myself what's important, and how much capacity I have for all the goals that I set.
EM:
Do you have any advice or words of wisdom for recent graduates?
BV:
I think the thing for me is to continue to reach out and keep your relationships as warm as possible. You know they are going to pay off in the future, and all it takes is one phone call or an email or a text message. There's so many points of communication now. Write a letter. Just let people know that you still care about them. I'm blessed enough to still be in communication with several teammates from baseball, football, and even outside the athletic community. Those relationships are super valuable, and you don't realize how precious, informative, and impactful they are until a couple of years down the road.
EM:
Can you discuss further about your current program at Vanderbilt?
BV:
I'm a full-time MBA student at the university's school of management, which is in their business division. I'm trying to use this to pivot into something external facing and to do more than just accounting and closing the books every month, every year. It's been a great experience so far. I actually have a couple of Rhodes alumni in my program. So it's been fun to catch up with some fellow alumni. There are other Rhodes Baseball accounting guys who live in Nashville as well, and we talk on a regular basis. They keep me grounded.
Eliana Mabe '23, the Rhodes Development Intern, is a Media studies major with a Theatre and Religious Studies double minor from Colorado Springs, Colorado.