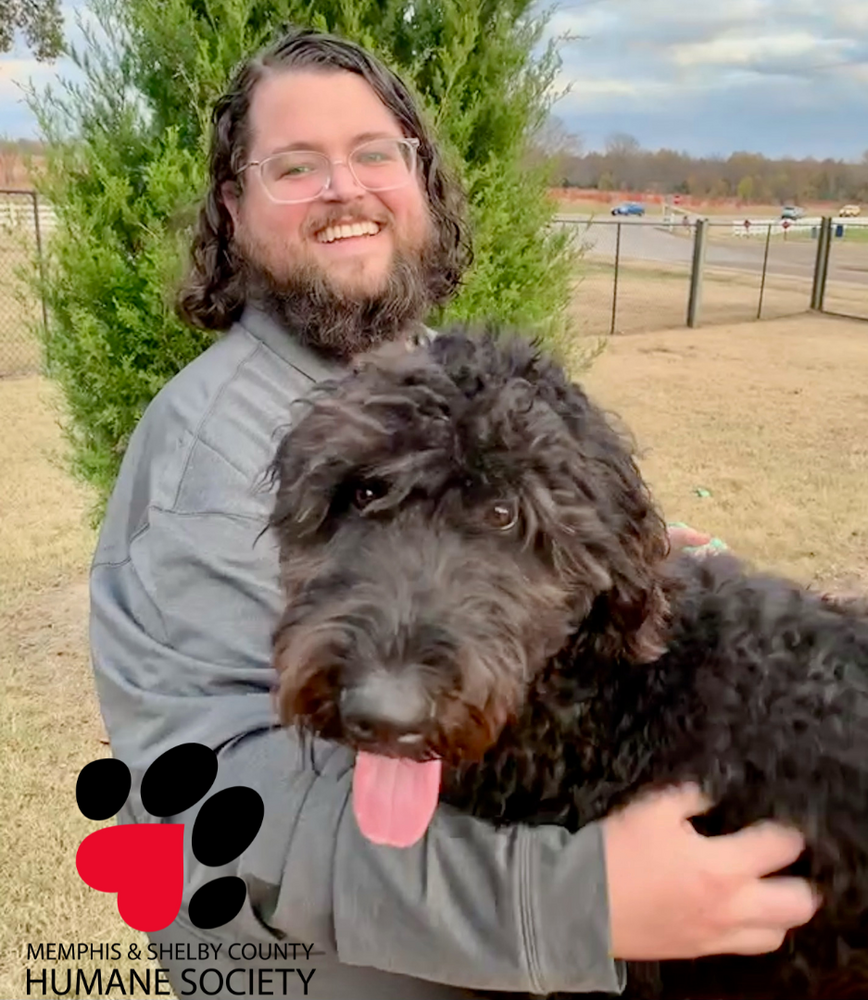 Matthew Womack '09 grew up in Germantown, TN before graduating from Rhodes with a major in Business Administration. He currently serves as the operations and finance director of the Memphis Humane Society, a nonprofit organization which strives to save the lives of abused and neglected animals across Memphis and Shelby County, offering them a space to recover before they are adopted into loving families. In the following conversation, Womack discusses his time at Rhodes and the Humane Society's work within the local community.
Annalee McConnell: How did you decide to attend Rhodes College, and how was your experience as a student here?
Matthew Womack: When it was time to consider colleges, I was looking at several larger state schools, as well as a handful of smaller colleges that could provide me an opportunity to play football. Staying close to home, playing a sport, and the beauty of the campus were all major factors in my decision to attend Rhodes College. I had an amazing experience at Rhodes. I loved living in Midtown and being a part of a small, tight-knit community.

AM: What was your major and were you involved with any extracurriculars outside the classroom? 
MW: My major was business administration, so I took a wide range of classes including accounting, marketing, and finance. My freshman year I participated on the football team, and was a member of the Sigma Alpha Epsilon Fraternity for all four years at Rhodes. Also, the summer before my senior year I completed a Maymester at the University of Antwerp in Belgium. Professor John Planchon P'95, P'98, P'02 led that program, and it was one of the best experiences of my life. We spent about four weeks in and around Belgium studying marketing techniques of luxury goods including diamonds, chocolate, and champagne. On the weekends we had free time and were able to go out and explore other countries around Europe including France, England, and the Netherlands.
AM: What do you think it means to be a member of the Memphis community?
MW: Being a member of the Memphis community means embracing the diversity of the city, rooting for the Memphis Grizzlies, and participating in the many philanthropic opportunities that are available.

AM: Do you have a favorite thing about Memphis?
MW: My favorite thing about Memphis is the mixture of big-city opportunities while also providing an amazing feeling of a small-town community.

AM: How have animals played a role in your life, both now and prior to your work with the Memphis Humane Society?
MW: I came from a household that always had pets growing up, so I have enjoyed their company my whole life. In 2008 during my final year at Rhodes, a good friend came across a stray puppy digging through trash behind a bar on Beale Street. For a couple of days, we shared the responsibility of caring for the puppy while the other person was in class and did research on what organizations might be able to take on an animal in need. We quickly found out that most animal welfare organizations were stretched very thin, and I decided that I would be able to provide the best home for the puppy. I named him Samson and he is now a 13-year-old with lots of gray hairs that loves to go on long walks and sleep for most of the day. In 2011 I started working with the Humane Society of Memphis & Shelby County and was compelled to add a second member to my dog family shortly after in 2012. His name is Vito. They are amazing companions and give unconditional love every day.

AM: What drew you to the Memphis Humane Society? What aspects of their mission appeal to you most? 
MW: The Humane Society of Memphis & Shelby County provided me with an opportunity to do many things within their organization, all while working directly with the community. Many people think that our work consists of dealing exclusively with animals but interacting with people and providing them support and knowledge is just as important as our hands-on work with animals. The Humane Society's mission allows us all to promote love and compassion towards animals while interacting with Memphians that share those same feelings. The difference is that not all Memphians have access to a basic level of veterinary care. The joy that we see when a pet owner is able to provide for one of the furry members of their family is the most appealing part of the mission!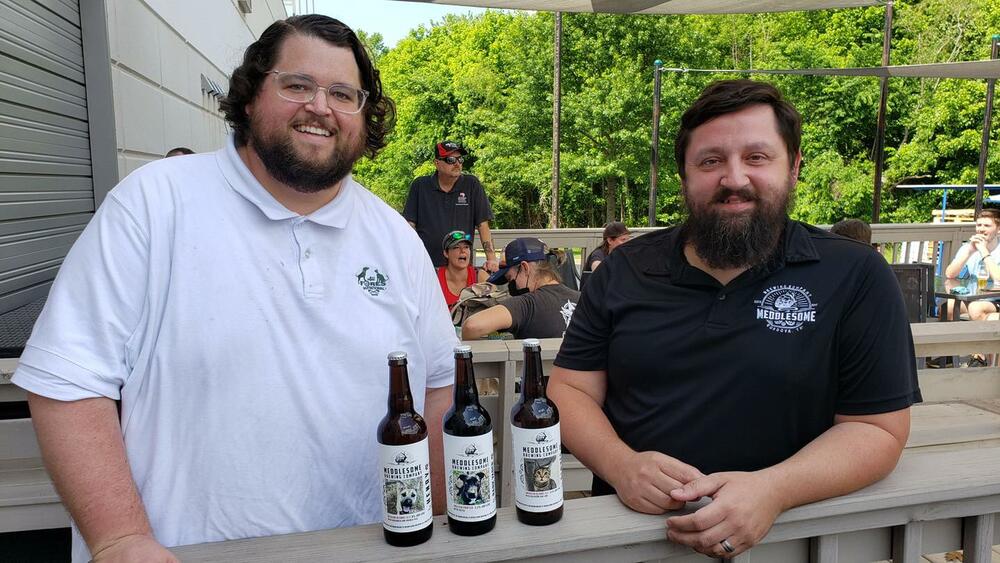 AM: As Operations and Finance Director of the Memphis Humane Society, what does a typical day at work look like for you?
MW: One of my favorite parts about the Humane Society is that new things are happening all the time. Even though I have been working there for over 10 years, I see and learn new things on a regular basis. On a typical day, I am double checking invoices and paying vendors, making general ledger entries, checking payroll, depositing donations from our supporters, and giving the Executive Director and the Finance Committee of the Board of Directors major updates to our overall financial situation.

AM: Where does the Humane Society receive its funding, and how does the organization utilize this funding?
MW: The primary source of our funding has always been individual donors from within our Memphis community. The organization utilizes that funding to provide a safe-haven for animals where we can take in sick, injured, and abused animals, give them the medical care that they need and eventually find them a new forever home. We also utilize our funding to provide veterinary care to low-income pet owners so that everyone in the Memphis community can take pride in the level of care they are providing to their pets. As we move forward, we hope to utilize other avenues of funding to increase our ability to provide Memphians with helpful resources for their pets.

AM: Has Covid-19 altered how you approach or understand your work with animals?
MW: I think Covid-19 really accelerated the need for support within the animal welfare community. For many years Memphis has been working to reduce the stray, injured and abused animal population and a major part of that fight is providing pet-owners with affordable services for spay and neuter and basic veterinary care. Covid-19 has increased the number of pet-owners that need to utilize affordable veterinary services.

AM: How can current students and Memphis community members who are interested in volunteering with the Humane Society become involved?
MW: If you are interested in volunteering with the Humane Society of Memphis & Shelby County, there are numerous opportunities available. We are always looking for volunteers to be trained and participate in our Dog Walking program (ages 18 and up) and our Cat Care program (ages 16 and up), which operate seven days a week, 365 days a year. The Foster Program is also very popular, as we need quiet, loving, and safe homes for many animals (especially puppies and kittens) that are too young or ill to be housed at our facility. Fostering also provides intimate human interaction to animals that have lacked that for most of their lives. We also have several events throughout the year that need volunteers to help them run smoothly-- from set-up at the beginning, execution of the event, and break-down at the end. One of the best parts about the organization is that no matter your interest or skill level, as long as you love animals and are willing to lend a hand you can find an amazing opportunity to give back. Volunteer applications can be found on the website at www.memphishumane.org/become-a-volunteer/.

Annalee McConnell '22 is an English and Theatre major, the Rhodes Theatre Guild President, and the Development Communications RSA.
Visit our Alumni Spotlight webpage for other recent profiles.