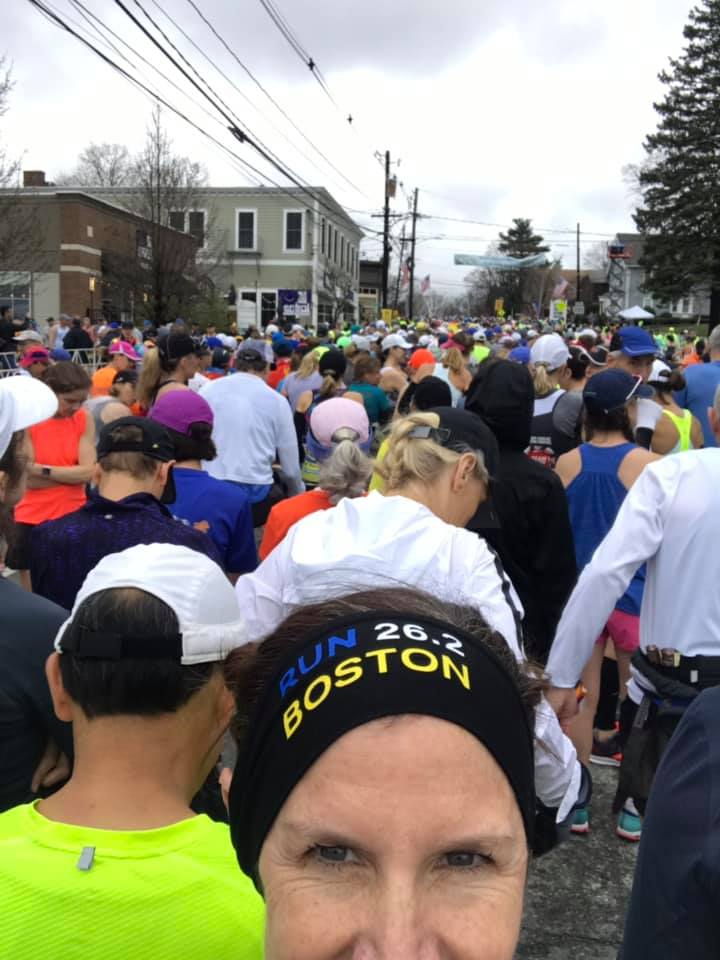 Maria Bonovich-Marvich '85, a Patent Analyst for the United States Patent and Trademark office, was planning on celebrating her 35th Class Reunion this year in Memphis. Unfortunately, like many things, Homecoming/Reunion Weekend was different.
Over the next few weeks, the Office of Alumni Relations will be highlighting alumni who are celebrating their reunion this year. We are sad not be together this year, but look forward to having everyone on campus next year.
Mariam Khayata '22, is the Digital Content RSA for Alumni Relations. She reached out to Maria and asked her a series of questions, this is part of that exchange. Be sure to save the date for Homecoming/Reunion Weekend 2021 – October 1-3, 2021!
Mariam Khayata: Why did you choose to attend Rhodes College and major in Biology?
Maria Bonovich-Marvich: Dean Allen was manning the Southwestern at Memphis (soon to be Rhodes) table at my high school college preview day. I walked by the table and went no further. The images of the school, the emphasis on science and Dean Allen's personal attention was it for me. I went home and told my father - "I found my college". Serendipitously, his best friend, Joe Eades '56, was an alumnus and his daughter, Susan Eades Mackey '85, was committed to going as well. She became my roommate. Funnily, my twin brother attended Sewanee! I always knew I was going to major in Biology and Rhodes was just an ideal place for me to do so.
MK: What was your experience at Rhodes like? What activities/organizations were your involved in?
MBM: Rhodes was a bastion of opportunity for me. I joined the cross country team, having never run on a cross country team. I joined the soccer team at its inception my junior year, never having played soccer. I was a TA for the labs for work-study and there found my passion in science-based research. It was a busy time but taught me that if I wanted to do it all, I needed to manage my time very efficiently.
MK: What are some of your fondest memories at Rhodes?
MBM: I can list three of MANY.
The fondest memory is of 3rd term. Back in my day, we had two 12-week terms with fast paced and intense schedules. After a late Spring break, we returned for a shortened 6 week term. I used that opportunity to life guard for work study and take a number of non-science based classes. My favorite courses were from an English professor, Jeannie Watson, she was amazing. During this term, I also finally had enough time for shenanigans. Some great friends and memories resulted.
Secondly, the smell of fall on a run brings back so many memories of cross country. We traveled every weekend for races, which was hard but definitely worthwhile.
Another great memory is the time spent with Stephen, my younger brother. He and I did not always see eye to eye at home but became sooooo close at Rhodes. I cried when he left to attend Hamilton College in NY after his sophomore year.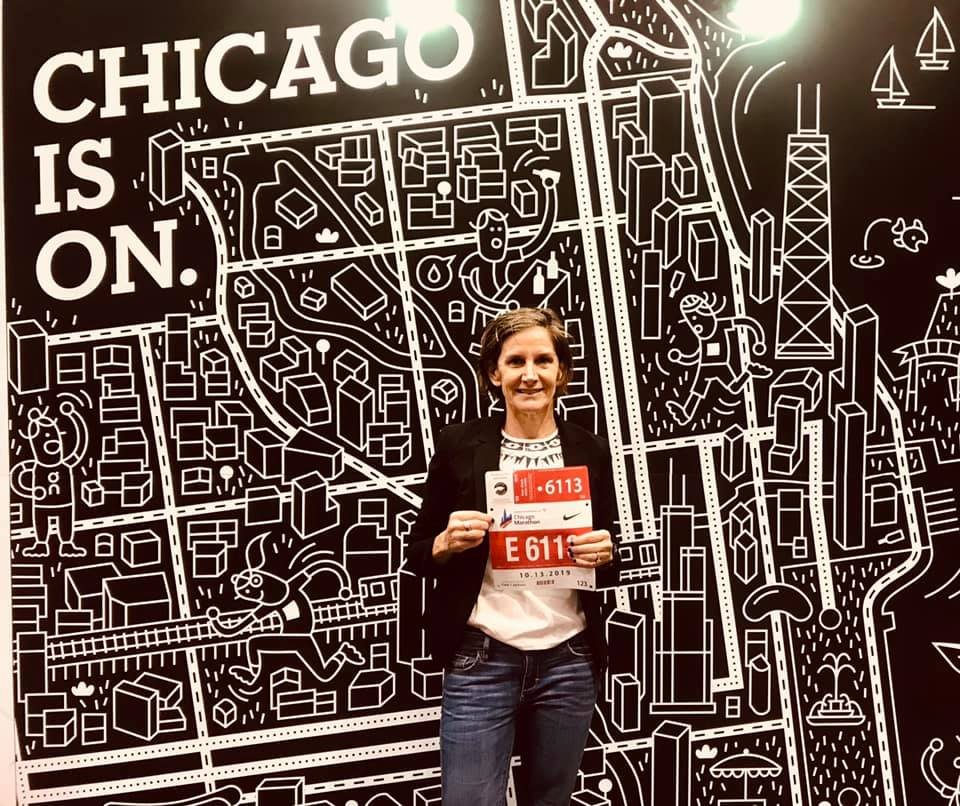 MK: What are any life lessons or experiences you had at Rhodes that you continue to refer to today?
MBM: Oh for sure, that anything and everything is possible if you put your mind to it!
MK: As a Patent Analyst at the United States Patent and Trademark office, what does a typical day look like for you?
MBM: I spend most of my day doing research and writing legal analysis of proposed inventions. Specifically, the day is spent assessing and analyzing a number of gene therapy inventions that may or may not develop into future therapies. Our current hot topics are CRISP (for which the 2020 Noble prize was awarded) and CAR T cell therapy. Since I am not actually doing the research anymore, I enjoy reading about them.
MK: You are celebrating your 35th Reunion this year! How often do you return to Rhodes for homecoming? What's the first thing you do when you're back in Memphis?
MBM: I went to our 5th reunion but life became busy. I finally returned to Rhodes for my 25th reunion. It was a blast!!! I decided it was going to be a regular occurrence, THANKS COVID. The first thing I do in Memphis? Hmmm, I did not have a ton of free time as a student, so I try to learn a bit more about the city each visit.
MK: Over the summer, you and your team won the Virtual Lynxfit Challenge! How have you been staying fit over the past couple of months since the COVID-19 outbreak?
MBM: The LynxFit Challenge was such a great idea. I met two amazing DC team members, Madalyn Bryant '17 and Kim Medland '91. We encouraged and prodded each other throughout the month. I was SOOO proud of these two for exceeding their own expectations. Exercise is a major part of my day but this challenge really churned up my competitive juices and I amped it up. No surprise to my friends in Northern Virginia!
MK: As an avid marathoner, did your love for running begin during your time at Rhodes? Before? After?
MBM: I am not actually an avid marathoner but am relatively new to it. About 15 years ago, an autoimmune disease felled me and my running stalled. But, it seems that the break was good for me. Even though I have to be careful and work around this disease, my running was good enough at my first marathon 4 years ago for me to qualify for Boston and to allow automatic entry to New York and Chicago. Perhaps, the break left me the knees and hips most folks my age wear out. I pretty much use marathons to travel. My favorite race was in the Arctic Circle, Tromsø Norway, for the Midnight Marathon. I had completed a relay with a group of women in Sweden the week before and decided to hop up to Tromsø for the marathon. It was a PR (personal record) and quite an experience. My marathon goal is to compete in what is called the 6 majors. Boston, New York, Chicago are done. I applied for and got entry into the Berlin Marathon but that is forestalled until 2021, fingers crossed. If I run well in the upcoming Nashville marathon, I will get automatic entry to London which is the most difficult marathon to get into. The last is Tokyo.
That said, Rhodes is why I run. Sandra Buenahora '84 grabbed me my first day at Rhodes at the amphitheater and said, "Run cross country with me, the team has 3 people and need 5". We hobbled through the first few weeks and the team was so patient with us. And, one day it just clicked for us newbies and you couldn't stop us from running. We were Bita Esmaeli '84, Caroline Stockton '84, Liz Hart '82, Sandra and I. The next year Allison McCarthy '85 joined us. We were small but mighty!
MK: What do you miss most about your undergraduate experience at Rhodes?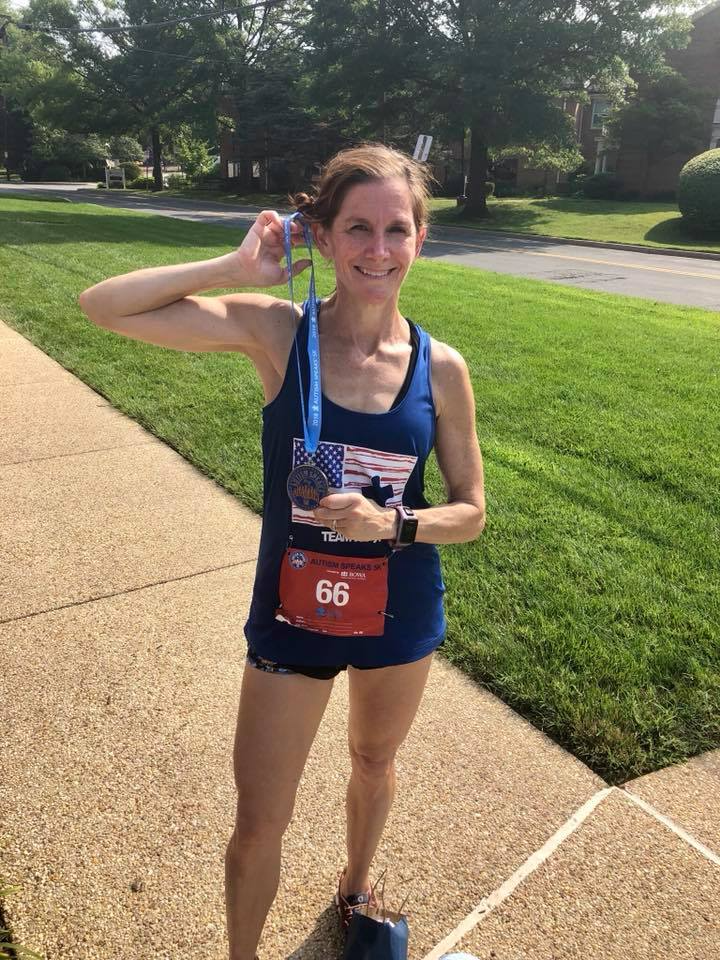 MBM: Certainly, the sense that I was believed in 100%, especially as I left Rhodes to enter research science at a time when it was quite hostile to women. It caused me to look back at Rhodes as a magical place of learning where gender, economic status, and interest was blurred. Studies of all sort were open to me and my professors encouraged me to be my best.