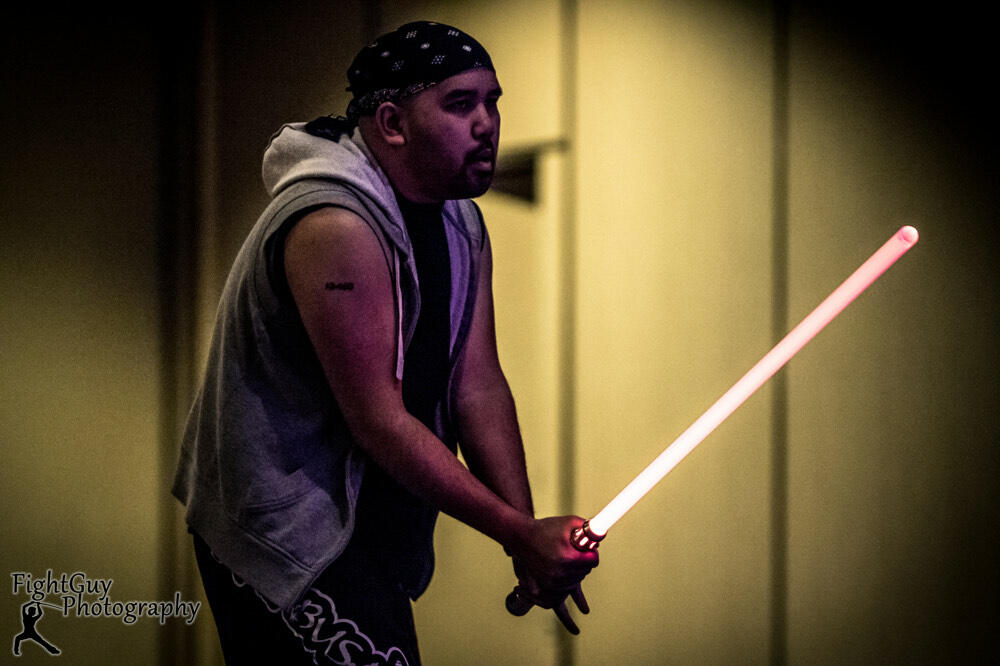 Jyo "Six" Carolino graduated from Rhodes in 2011 with a degree in theatre. Spurred by a passion for performance and a history studying a variety of martial arts forms, he now works professionally as a stunt coordinator and fight choreographer for the stage and screen. He represents the Society of American Fight Directors and his own Memphis-based fight choreography brand, Dance Nocturnal Productions, which he began developing while a student at Rhodes. Carolino's choreography has been featured in projects and performances across the Midsouth, as well as his own original projects, such as the film I Am Spartan and the webseries GAUNTLET RUN. Carolino's work has been featured in a multitude of film festivals both locally and internationally, receiving over 25 awards in the process. In addition, Carolino does freelance voice acting and serves as a consultant at Lindamood-Bell, where he teaches reading comprehension to children and adults. In the following interview, Carolino discusses his approach to theatrical violence and how he balances his professional life as an artist with a wide skill set.
Annalee McConnell: What kinds of extracurricular activities were you involved in while at Rhodes?
Jyo Carolino: Outside of shows and other activities in the McCoy Theatre, I was active in other parts of Rhodes life. Notably, I was an active member of ASIA (All Students Interested in Asia) and I was the President of the GSA (Gay-Straight Alliance). Much of my community outreach focused on GLBT advocacy, both on campus and in the greater Memphis community.
AM: When did you first get involved with performance? What appeals to you about this form of artistic expression?
JC: The world of performance was always one that had my attention from an early age, but I would say the show that made me realize I could pursue it as a legitimate career was Bouffant: La Teuer de Vampires (directed by David Mason in 2013).
AM: Your personal website (thelegendarysix.com) includes a quote from Rhodes Associate Professor of Media Studies David Mason: "it's a kind of dynamically charged physical interaction between people that ends up being a kind of . . . poetry of its own." Can you explain the context of this quote and what it means to you?
JC: I met with David Mason in 2017 for a filmed interview. We met to discuss stage combat as both a discipline and an art, and he shared his views with me for a documentary. It serves as a reminder that our job as both choreographers and performers is not simply to capture the act of violence, but to best communicate the story to the audience in a way that evokes an intended emotional response.
AM: How would you describe your approach to choreographing theatrical violence? What goes through your mind as you're working on a scene?
JC: To best understand a scene of violence, I have to understand context. I've had directors try to insist on lines being pushed for shock value without understanding that would change both the intent of the scene and the effect on the audience. If I have the best understanding of the material possible, I am able to more effectively communicate what the parameters of the characters should be. After that, I balance the expectations of the scene with the capabilities and comfort levels of the actors involved. The safety of an actor is paramount, so I make a point of establishing what limits an actor can push and what limits an actor must maintain. This is both in terms of physical capabilities and the mental/emotional stamina. From there, my process depends on the actual details of the job I was hired for. As a Second Unit Director, I will have an active hand in establishing camera movement and any special effects usage. If I am only hired as choreographer, camera movement and SFX is usually the responsibility of another department.
AM: In addition to choreographing fights in film and theatre, you are also a stunt performer, dance instructor, and voice/foley artist. As an artist of multiple disciplines, how do you find balance? Is there a discipline you prefer?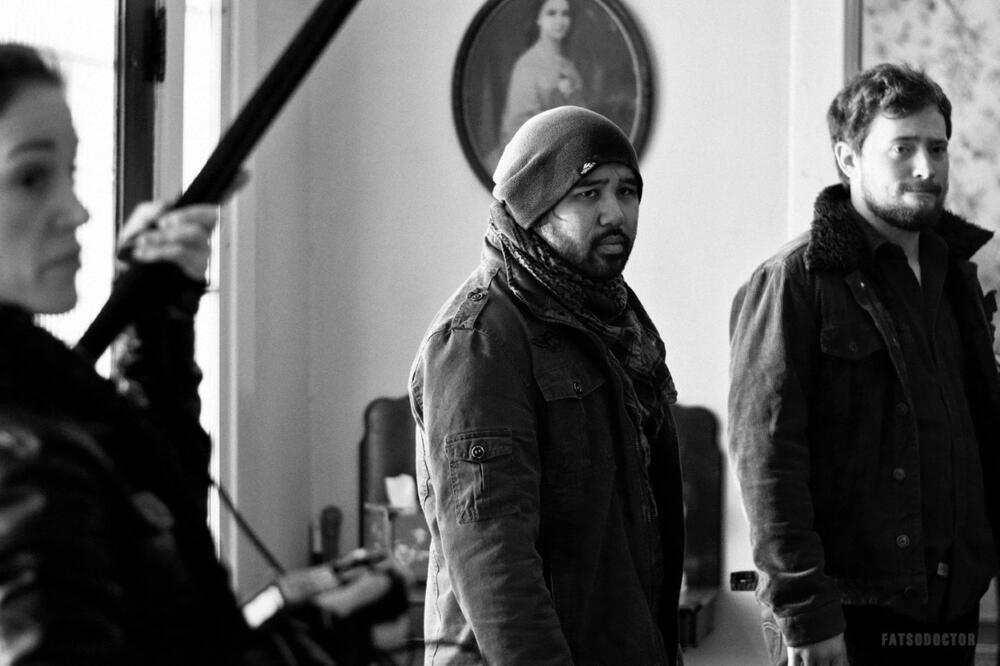 JC: I feel that I am at my best when I am utilized as a Second Unit Director in charge of action or intimacy. Being able to choreograph a scene and then detail exactly how it is captured is both creatively fulfilling and the maximum utilization of my skillset; it also provides the most opportunities for creative and professional growth. As far as balance, I'll confess that managing both the training and the opportunities of multiple disciplines can be like walking a tightrope. Advice from former Rhodes professor Cookie Ewing has proved essential: "Breathe." Allowing myself the time to breath by spacing out my activities prevents me from getting overloaded or burned out.
AM: Of all the projects you have worked on, which are you proudest of and why?
JC: I think every director is simultaneously most proud of and most embarrassed by their first project. While it wasn't the first project I had ever directed, I Am Spartan was my first film. While imperfect, it was a very personal narrative for me - I wrote it in dedication to my fiance, who had passed away years prior. There was a lot of emotion and heart put into its creation, and seeing all that work pay off with continually receptive audiences has been very fulfilling. On the professional side, we didn't initially anticipate the wide success the movie ended up having, and it ended up being a great jumping off point for a lot of the team in their careers.
AM: In addition to working in performance, you are also a consultant at Lindamood-Bell learning processes. Can you talk a bit about the work you do here?
JC: At Lindamood-Bell, we focus on strengthening a student's sensory-cognitive process for reading and comprehension. As a Consultant, I write the instructional plan for students during their tenure with us, as well as running their evaluations, keeping parents/guardians updated on their progress, and being part of the instructional team.
AM: Do you have advice for current students intending to pursue careers in education or performance?
JC: My advice for those wanting to pursue both education and entertainment would be exactly the same: be prepared to learn. Even walking in with a wealth of knowledge and experience will not guarantee a path or an answer, and it will be your responsibility to find it. Industries shift in both landscape and expectation; those that can adapt and stay versatile are the ones that see success. And, of course, as Cookie Ewing told me, "Breathe."
By Annalee McConnell '22