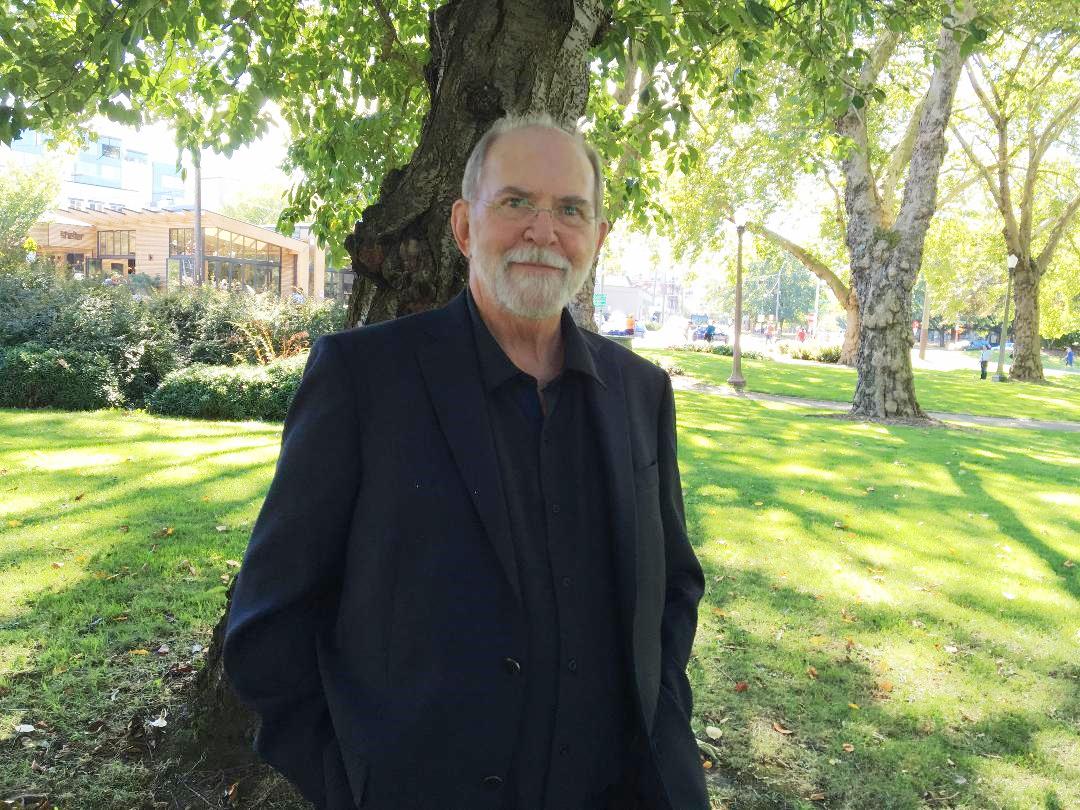 Allen Reynolds '60
Before becoming a world-renowned music producer and esteemed member of the Nashville Songwriters' Hall of Fame, Reynolds was a campus leader at Rhodes College. A native Memphian, Reynolds joined the Rhodes College community after graduating from Central High School just a few miles from campus. He was elected president of his freshman and sophomore classes, and student council president his senior year. He was a brother of Sigma Nu Fraternit, elected Social Activities Commissioner, named Omicron Delta Kappa Outstanding Sophomore, took the title of "Mr. Talent" his senior year, and was honored by his peers by being named to the prestigious Student Hall of Fame.
While Reynold's has achieved great commercial success as a producer, he has also written a number of country music classics. His songs have been recorded by Johnny Cash, Jerry Lee Lewis, Chet Atkins, Brenda Lee, Don Williams, Waylon Jennings, Kathy Matea, Hal Ketchum, Emmylou Harris, Allison Kraus, and the Cowboy Junkies, just to name a few. Through his songwriting, Reynolds has captured our heartache and loss, loneliness and longing, disappointment and regret, joy and happiness, and love and hope. Most importantly, Reynold's songs have touched our humanity. His remarkable talent was recognized in 2000 when he was inducted into the Nashville Songwriters Hall of Fame and in 2016 when he was inducted into the Musicians Hall of Fame.
Reynold's music has touched millions of people around the world, broadening the appeal and influence of country music. His award-winning songs and ground-breaking work as a producer have helped shape the course of country music for more than three decades. And, he has done all of this with incredible humility and a commitment to maintaining the highest standards.
In addition to his impact on country music, Reynolds has also impacted the lives of generations of Rhodes students who have benefited tremendously from his generous support and have themselves gone on to contribute to their professions and communities.
___________
Established in 1983, the Distinguished Alumni Award recognizes an alum who has brought honor to Rhodes through extraordinary achievement in their profession and community. Recipients enter the Alumni Hall of Fame, which is located outside of Hardie Auditorium in Southwestern Hall. The Distinguished Alumni Award is presented at the Annual Convocation of the Rhodes College Alumni Association during Homecoming each October,

Eligibility and Nominations
All living alumni who are members of a class that graduated at least 10 years prior to the nomination date are eligible, with the exception of:
- Members of the Rhodes Board of Trustees
- Current faculty and staff
- Members of the Alumni Executive Board
- Recipients of a Rhodes honorary degree

Nominees for the BSA Distinguished Alumni Award will also be considered for the Distinguished Alumni Award. Nominations are invited from any Rhodes alumni, students, faculty, staff, parents or friends of the college. You can make your nomination today by filling out the online form on the front page.
Distinguished Alumni Award Recipients
 
2019 William Van Davidson '62  
2018 Dr. Herbert Hill '67
2017 Dr. Joe McCord '66
2016  Mike Cody '58
2015  Vicki Gilmore Palmer '75
2014  Mary Frances Files Silitch '57
2013  Harry L. Swinney '61
2012  Sidonie Sansom '82
2011  Brian R. Wamboff '96
2010  Dr. William O. Coley '50 
2009  Raymond E. Bye, Jr. '66
          Jocelyn D. Wurzburg '62
2008  Robert S. Edington '50
2007  Martha Ellen Maxwell '51
          Robert H. Crumby '53
2006  William Cleage Threlkeld '53
2005  Jason Turnbow Pettigrew '96
          Louis Ruffin Pounders '68
2004  Ray U. Tanner '54
2003  Katherine Hinds Smythe '53
          William Hamilton Smythe '52
2002  Margaret Rose Gladney '67
          Sidney Strickland '68
2001  W. Henry Mosley '55 
          R. Susan Wood '70
2000  Jacquelyn Dowd Hall '65
1999  Arthur L. Kellermann '76
1998  Pauline Jones Hord '29
1997  C. Stratton Hill, Jr. '50
1996  William G. Mankin '62
1995  Richard B. Dixon '50
1994  James T. Robertson '53
1993  James H. Fall, III '65
1992  Mary Jane Smalley Roberts '58
1991  Charles J. Ping '51
1990  S. Shepard Tate '39
1989  Susan Burnside Fleming '73
1988  John B. Ricker, Jr. '38
1987  J. Thayer "Toto" Houts '37
          James G. Hughes '32
1986  Ada Jane Walters '56
          J. Russell Perry '33
1985  Elder L. Shearon, Jr. '42
          Margaret Boisen Nash '50
          Jere B. Nash, Jr. '50
1984  Judith Deavenport Mitchener '56
          Steven J. Schmidt, Jr. '72
          Robert K. Armstrong '37
1983  Lewis R. Donelson '38
          James F. Gladney, Jr. '38