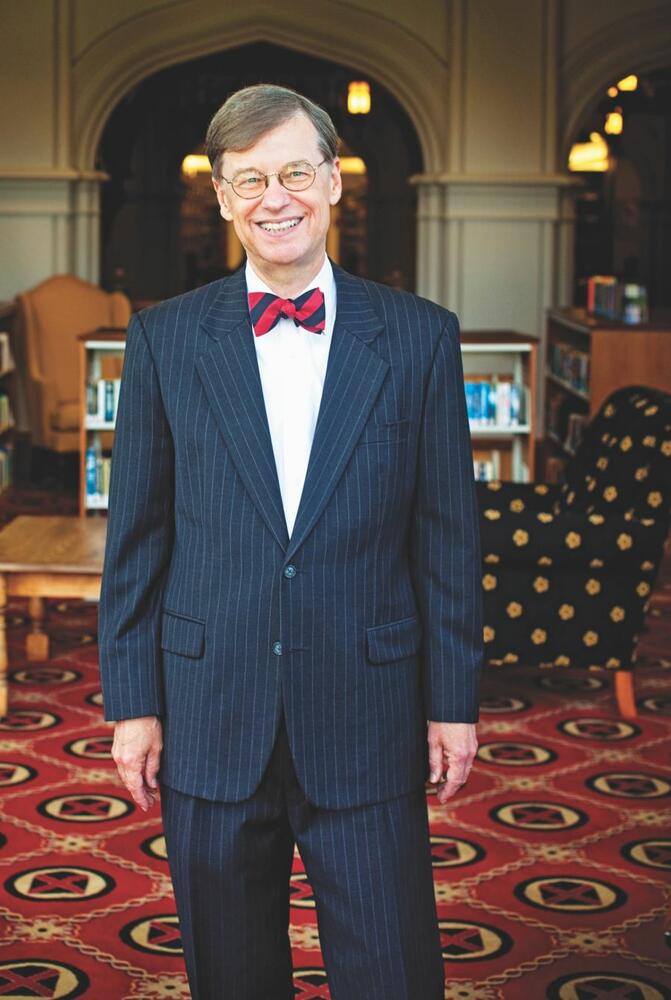 President Emeritus William E. Troutt served as president of Rhodes College from 1999 to June 2017. A nationally recognized leader in education, he worked with key stakeholders at Rhodes to establish strategic aspirations for the college. As a result, Rhodes strengthened its focus on excellence in the classroom and beyond through student research, internships, study-abroad, service, and stronger connections with the Memphis community. During his tenure, Rhodes was chosen by Princeton Review as the nation's most beautiful campus and twice named the "Most Service-Oriented College in America" by Newsweek.
A new college curriculum, the establishment of endowed faculty chairs and support, key partnerships to enhance student learning, the move from scholarships to fellowships, and a nationally recognized student work program were a few of the outcomes of the Rhodes Vision adopted by the college in 2003 under Troutt's leadership. Additionally, he worked closely with trustees to implement a new trustee governance structure that continues to serve as a national model.
In 2005 President Troutt secured a $35 million gift, the largest in the college's history, to build the Paul Barret, Jr. Library. Since then he has overseen a campus master plan, placing the library at the heart of the growing residential campus. Under his tenure, the college's physical footprint expanded greatly, adding two new residence halls, renovating and repurposing numerous campus buildings, expanding and improving athletic facilities, and shepherding the construction of a new $30 million science building, Robertson Hall.
In 2012, he lead the establishment of the Memphis Center at Rhodes to focus on the human experience of Memphis and the Mid-South region. In 2015, he oversaw the completion of a $314 million capital campaign to support student scholarships, faculty recruitment, community engagement, and campus enhancements.
A Bolivar, Tennessee, native, Troutt chaired several national organizations (American Council on Education, National Association of Independent Colleges and Universities) and Congressional committees on higher education during his tenure.
He was known for his bow ties and as the "students' president." He was seen regularly on campus with his wife, Carole, walking the family dog or attending sporting events. The Troutts have two children, Jack Troutt and Carole Ann Troutt Schmidt, and a grandson, J.P. Schmidt.