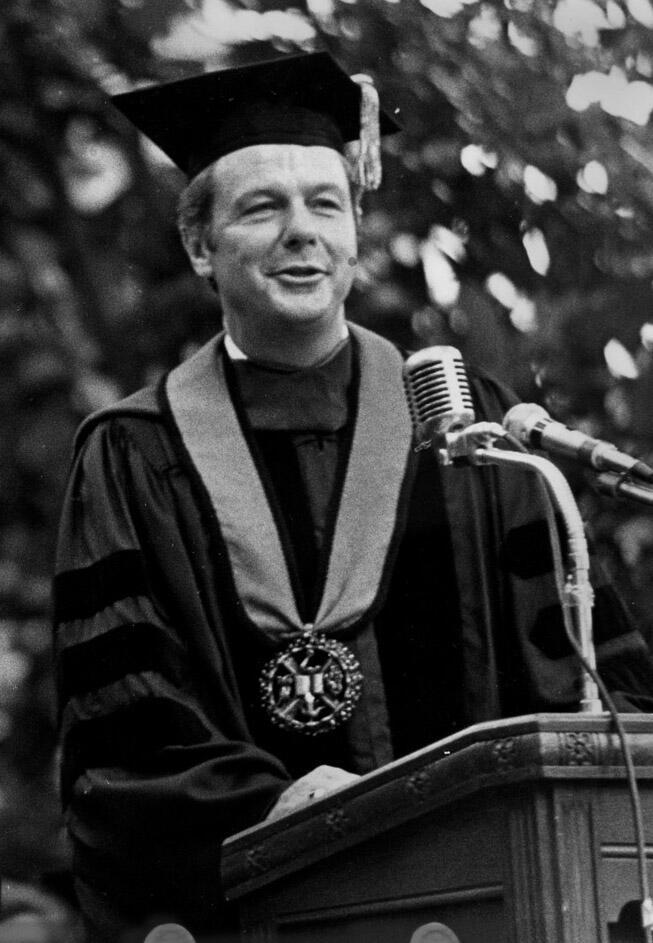 James Harold Daughdrill, Jr., B.A., M. Div.
1973-1984, Southwestern At Memphis; 1984-1998, Rhodes College
Born in Lagrange, Georgia, Rev. Daughdrill received his undergraduate degree from Emory University in Atlanta. After working in his family business for several years, he attended the Columbia Theological Seminary and received a Masters of Divinity degree. He came to the attention of the committee searching for a president when he was serving as Secretary of Stewardship for the Presbyterian Church in the United States.
He began as the eighteenth president of Southwestern At Memphis in 1973 and within a year, the budget deficit he inherited was erased. In the tenth year of his presidency, the College was renamed Rhodes College in honor of former President Peyton N. Rhodes. President Daughdrill retired in June of 1999 after twenty-seven years of service to the College. Buckman Hall tower honors President and Mrs. James H. Daughdrill and was dedicated on October 24, 1991. The students of Rhodes gave the College the Daughdrill Meditation Garden. Dedicated April 28, 1999 the garden is located to the south of Fisher Garden.