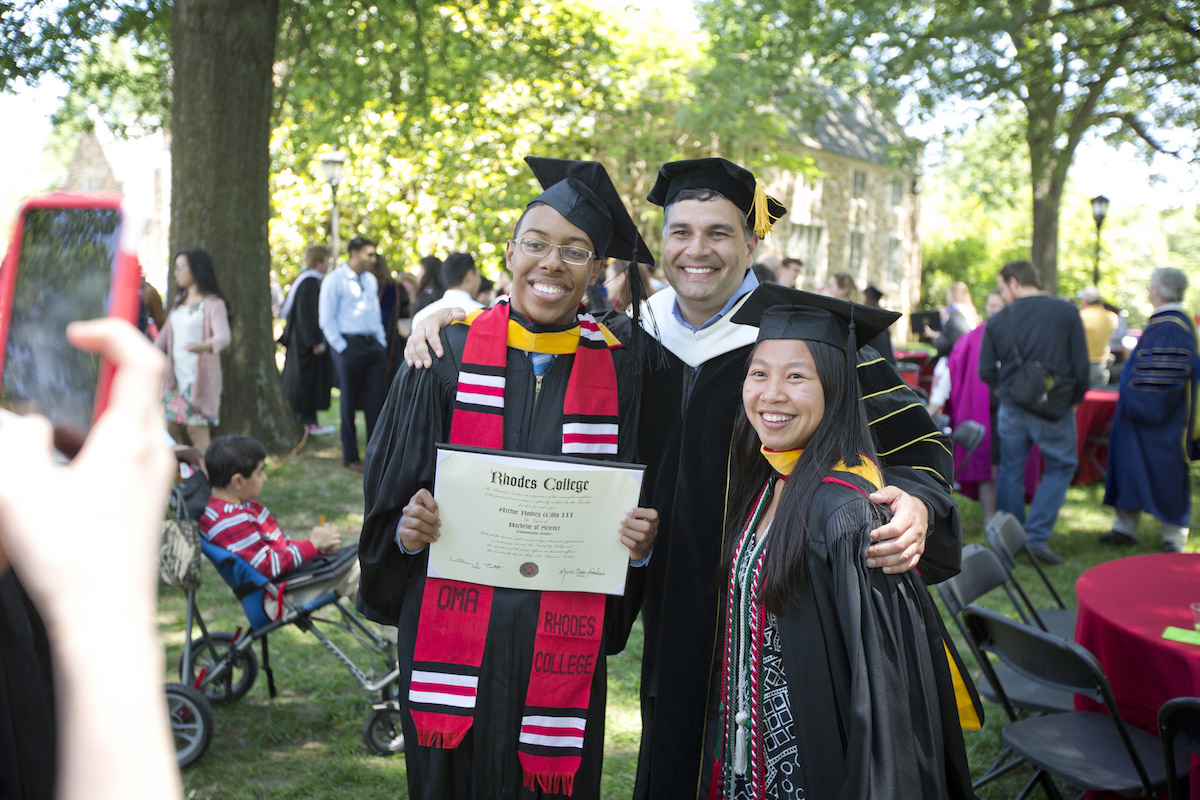 All Rhodes College alumni are automatically members of the International Alumni Association.
Your complimentary membership includes:
● Two issues a year of the Rhodes magazine;
● Social, cultural, career networking, and service-oriented events through regional alumni chapters and affinity groups;
● Access to Handshake, our online job service;
● Assistance with career issues and networking contacts through the Rhodes Career Network;
● Discounted memberships to the Bryan Campus Life Center;
● Use of the Paul Barret Jr. Library;
● Opportunities to support Rhodes financially;
● A wide variety of volunteer opportunities and ways to become more involved.

Legacy Program
Keeping Rhodes within the family shows a commitment to the core values of the college while also strengthening our community. The Legacy Program was created to connect the children and grandchildren of Rhodes alumni with the college at key points in their lives with the hopes that legacies will apply to and ultimately enroll at Rhodes. As part of the program, the Alumni Office sends gifts to children of alumni at birth, on their 5th birthday, and on their 16th birthday.  To enroll your child, send their name and birthday to alumni@rhodes.edu.
Each fall, the Alumni Relations Office offers a special program to Rhodes alumni and their high school-aged children. Admission 101/201 provides a general overview of the college admission process and features a panel of experts in college admission and financial aid.  If your child is beginning the college search, he/she can add themselves to our mailing list by registering here. For information on scheduling a campus visit, click here.
Stay connected to the Rhodes network.
You don't want to miss out on Rhodes news and events. Be sure to complete this form when you move or change your email address so we can stay in touch!