The Urban Studies Program houses two majors — Urban Studies and Health Equity — that enable students to explore and understand urban experiences in their richness and complexity and to appreciate how urban social contexts shape human health. The program provides an interdisciplinary learning experience grounded in the liberal arts and connected to concerns of the region and the world. Through integrative teaching and research, students develop and apply the skills needed to analyze the dynamic processes and structures of urban life and health as well as the ways that cities contribute to global change. Students engage fully with Memphis and the diversity of the mid-south region, as they learn to situate them within a global context. The majors combine coursework with urban field experiences, including internships, fellowships, and research with community partners.
Students and faculty alike have the opportunity to learn from and contribute to the rich, diverse culture and history of Memphis. Rhodes lies at the crux of Midtown and East Memphis, and the college partners with more than 400 businesses and nonprofits in the Memphis and larger Shelby County area through research, internships, and other forms of engagement.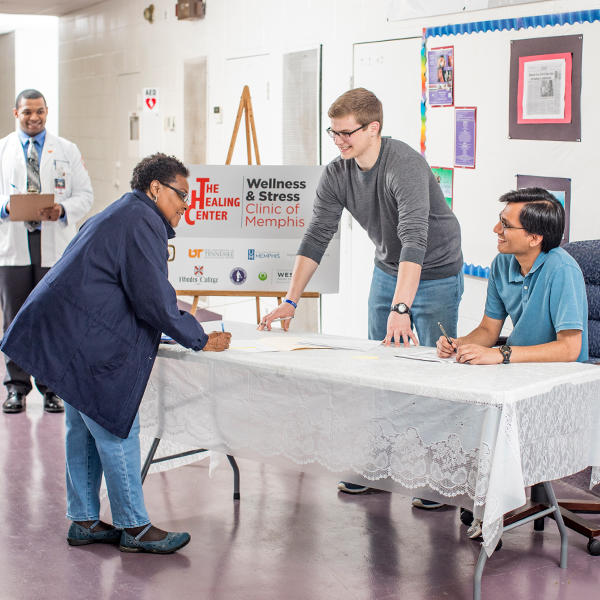 Rhodes College was recently awarded a grant from the Andrew W. Mellon Foundation that will be used over the next three years to enable the college to bring health equity education to community partners in Memphis. Our goal is to help our partners find ways to collaborate to address the disparities that impair human health and flourishing and to see ways to build a culture of equity.