In addition to the efforts of dedicated students, Memphis partners, and the Rhodes College administration, the Curb Institute at Rhodes thrives thanks to the industry and vision of director John Bass, adjunct professor of music Elizabeth Cawein, adjunct professor of music Kevin Houston, and founder Mike Curb, whose generosity provides countless opportunities for Rhodes students.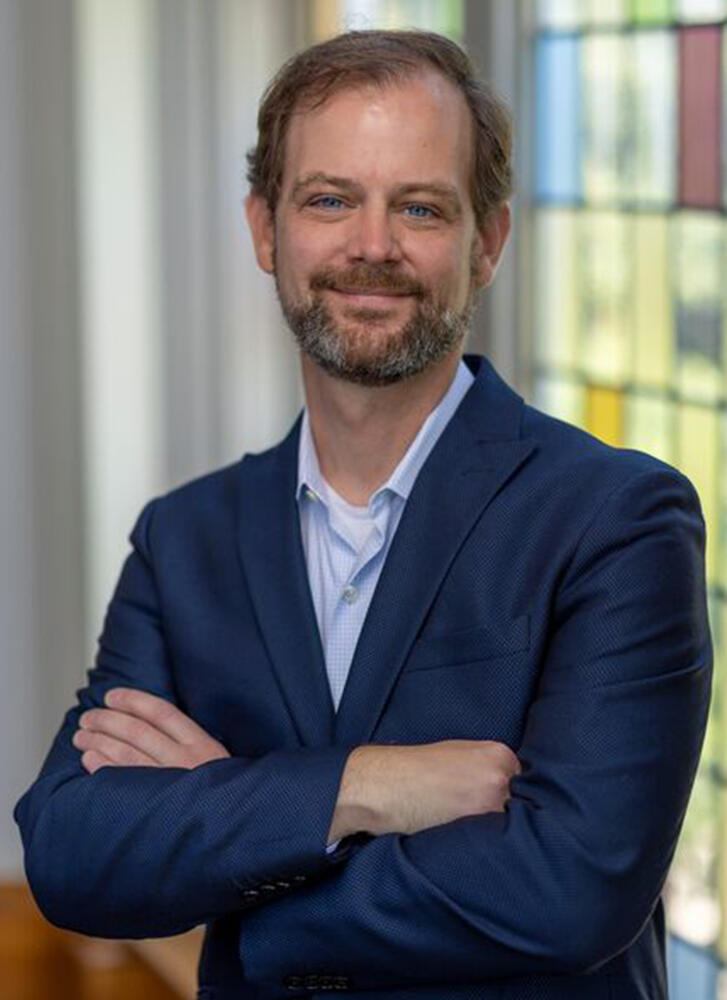 John Bass is an associate professor of music and the director of the Mike Curb Institute for Music. Dr. Bass holds two degrees in jazz performance and a Ph.D. in historical musicology. His current research focuses on amplifying underrepresented voices in jazz history and high-impact pedagogical practices, as shown in his 2023 article "White Supremacy and the Major Scale: Reframing Narratives to Teach the Blues, Improvise, and Check in with Students." His work appears regularly in both peer-reviewed and public-facing forums. 
At Rhodes, Bass has developed and teaches innovative courses such as "Music and Community in Memphis," "Audio Engineering: History, Theory, and Practice," "Applied Improvisation," and "Songwriting in Memphis" (scheduled for Spring 2024). As a guitarist Bass has performed and recorded with artists including Bobby Rush, Kirk Whalum, George Coleman, an Eden Brent. In 2021, he arranged, produced, and performed on an original recording of "America the Beautiful" (https://www.youtube.com/watch?v=fr6eyZoQMdU) that featured blues legends Bobby Rush and Eddie Cotton. Dr. Bass serves on the education committee of the Memphis chapter of the Recording Academy, and he has served on the board of numerous local arts organizations such as ArtsMemphis, the Overton Park Shell, and the Memphis Slim Collaboratory. Dr. Bass been honored for his work with Memphis Shelby County Schools and was featured in their "901 Soul Stories" series. 
Elizabeth Cawein is an adjunct professor of music urbanism at Rhodes College and served as the Interim Director of the Curb Institute for Music during the Spring 2023 semester. A music advocate and strategist, after running her own music PR shop for more than 5 years, in 2016 she founded Music Export Memphis, a nonprofit that leverages public and private support to function as an export office for Memphis music, creating opportunities for musicians and driving economic development through music and culture. She currently serves as executive director of the organization, which has awarded more than $500,000 in direct grants to Memphis musicians since its launch.
Elizabeth has moderated panels and has presented showcases at Folk Alliance International, SXSW, A3C, AmericanaFest, Canadian Music Week, and Music Cities Convention. In 2019, she was the keynote speaker at the inaugural Texas Sounds and Cities conference. She serves as an Adviser on the Recording Academy Memphis Chapter Board, where she is the co-chair of the education committee. She hosts Straight from the Source, a weekly all-Memphis-music program, on WYXR 91.7FM. Elizabeth is dedicated to the belief that smart cities are music cities – her TED Talk on the subject has 1 million views and climbing.
Kevin Houston is an adjunct professor of music and teaches the Curb Institute's "Audio Engineering: History, Theory, and Practice" course. Houston earned a BFA degree in Commercial Music Recording and Technology from the University of Memphis and has been a first-call engineer in Memphis for over twenty years. Houston is a multi-Grammy nominated engineer and has worked with artists such as Buddy Guy, G-Love, Patty Griffin, the North Mississippi All-Stars, Screamin' Jay Hawkins, and producer Jim Dickinson. Kevin's relationship with Dickinson blossomed and they worked together on many records recorded at Dickinson's Zebra Ranch Studio.  Houston is also an in-demand engineer for surround sound and film, and his credits include "$5 Cover" (MTV)," Black Snake Moan" (Paramount), the "Poor & Hungry Re-Mastered" (Craig Brewer), "N-Secure "(Julius Lewis), and "Savage County" (MTV).
Mike Curb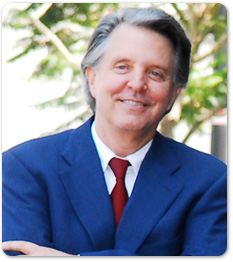 Mike Curb, California's former lieutenant governor and acting governor, is one of the most prominent figures in the entertainment world and presides over his own independent record label, Curb Records, which has launched the careers of numerous stars and is considered to be the oldest record company in the nation still being operated by its founder. During a distinguished career spanning over five decades, Curb has earned multi-faceted success as a songwriter, producer and record company owner, covering a wide range of musical styles. As an individual, he has written more than 300 songs, and received countless music industry awards, including the prestigious Overall Producer of the Year Award from Billboard magazine in 1972. As the founder and Chairman of Curb Records, Curb's company has achieved more than 300 No. 1 records and has been honored by Billboard magazine as 2001 Country Music Label of the Year and Radio & Records magazine as 2005 Overall Gold Label of the Year and 2015 Mediabase CRS Gold Label of the Year.
Curb also serves as Chairman of the Mike Curb Family Foundation, which supports programs for homeless and underserved communities, music education initiatives, and works to restore historic music industry locations. The Curb Foundation owns and has restored Elvis Presley's former home in Memphis (1034 Audubon Drive), RCA Studio A, RCA Studio B, Columbia Studio A, the Quonset Hut, and the Johnny Cash Collection in Nashville in addition to  restoring the historic buildings on Nashville's famous Music Row.
As part of his dedication to music education and preservation, the Curb Foundation supports the Curb Creative Connection, a network of programs at institutions across the country invested in music history. In addition to the Mike Curb Institute at Rhodes, Curb supports initiatives at Arizona State University, Baylor University, Belmont University, Bethune-Cookman University, California State University - Chanel Islands, California State University - Northridge, Claremont McKenna College, Daytona State College, Fisk University, The University of Hawaii, and Vanderbilt University.