Rhodes is a small campus in a big city. Here's some different ways to get around if you don't have a car, or if you're short on gas money.
Walking
Rhodes is small, so walking is the most common way to get around campus, but there are also restaurants, shops, and parks close enough to walk to.
Bicycles
Bikes are popular way to get around, especially for students living off campus. Memphis has more than 200 miles of bike infrastructure to keep you safe. The Memphis Greenline runs from Midtown to Germantown and the Vollintine & Evergreen Greenline runs from the corner of University and Jackson to the Crosstown Concourse. Rhodes even has a bike shop on campus where you can rent a bike and receive maintenance. Find it hidden in the back of Robinson!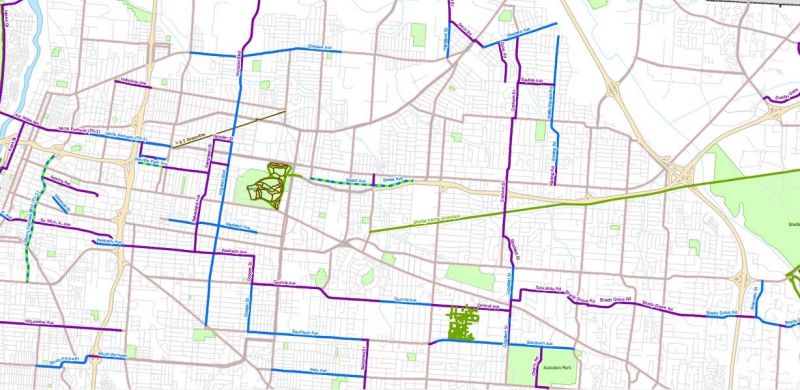 Bus
There are three major MATA Bus routes that stop right outside the fences on Jackson and N. Parkway. Using these routes you can get downtown for only $1.35 with a student discount and can also buy a 7-Day FastPass for $13.00 or a month 31-Day FastPass for $40 using your student discount. Visit MATA's website to learn more.