During the basic and intermediate sequence, the student refines precision of expression, develops an understanding of language structures, and acquires communicative and cultural competencies. The student in the advanced Spanish program will continue to build reading, listening, speaking, and writing skills while gaining an in-depth understanding of the literary and cultural heritage of the Spanish-speaking world. The advanced student will develop critical skills necessary for carrying out original scholarly research in Hispanic literary and cultural studies.
Our students fruitfully combine their study of Spanish-speaking cultures with additional academic and professional interests, including medicine, law, international studies, history, natural sciences, or business, among many others. The Spanish program also offers interdisciplinary courses in collaboration with programs such as Jewish, Islamic, and Middle Eastern Studies, Gender and Sexuality Studies, or Latin American and Latinx Studies.
For further information about the Spanish program, contact Prof. Elizabeth Pettinaroli.
Study Abroad
Summer Intensive Study Program in Ecuador
Contact: Prof. Eric Henager
Other Programs
For information about semester- or year-long exchange programs in Spanish, visit the Buckman Center for International Education.
Honors and Awards
Sigma Delta Pi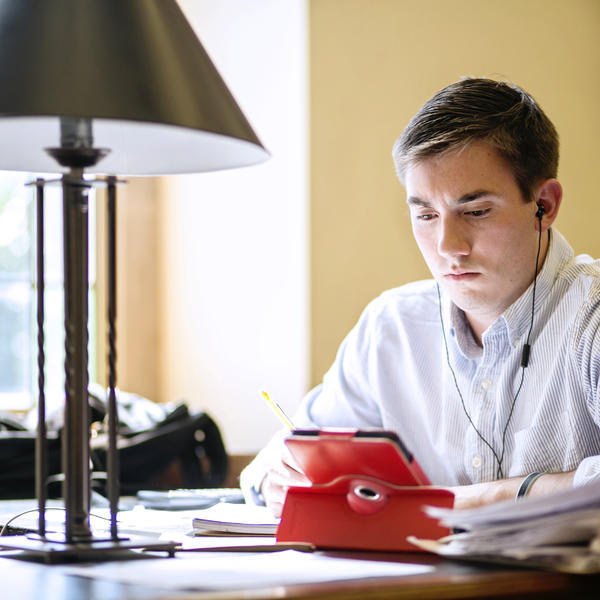 ​Rhodes requires every graduate to have developed intermediate proficiency in a second language, and we want to place you in the appropriate level if you are continuing with a language you have already studied.