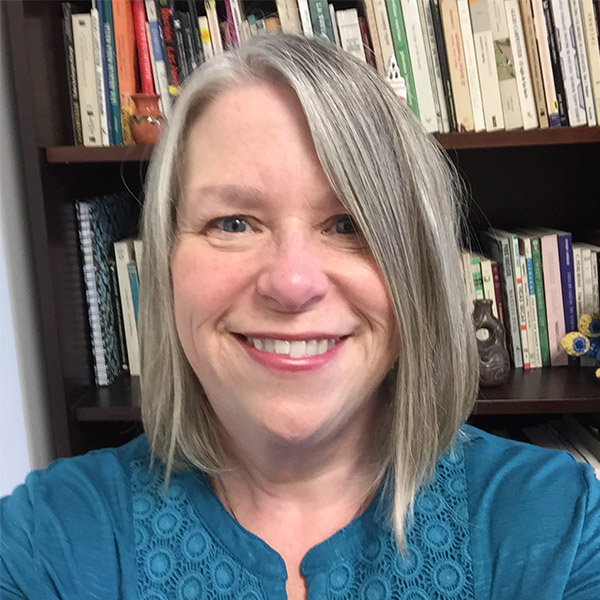 Kathleen Doyle
Associate Professor of Spanish
Professor Kathleen Doyle's fields of teaching and research interest include Spanish language, second language acquisition, cultural studies, Peninsular Spanish women authors of the 19th through 21st centuries, post-Spanish Civil War narrative, Golden Age drama, gender studies, film studies, and fantastic and gothic narrative. Her publications explore the following topics, among others: the role of fantasy in the construction of gender and narrative authority in works by female authors during the Franco regime; the representation of female sexuality and identity in early 20th century novellas; the woman detective in recent Spanish crime fiction; and gendered violence and colonial anxieties in late 19th century Spanish fiction. She has begun a project which examines the work of contemporary poet Juana Castro's works through the lens of ecofeminist theory. Many of her advanced literature courses are cross-listed in the Gender and Sexuality Studies Program.
SELECTED PUBLICATIONS
Gender Violence and Late Colonial Anxieties in ′Piña′ by Emilia Pardo Bazán." Caribe 11.2 (Invierno de 2008-2009): 7-22.

"The Gothic in Carmen Martín Gaite′s El cuarto de atrás: Destabilizing the Sección Femenina′s Myth ofla mujer muy mujer." Beyond the Back Room: New Perspectives on Carmen Martín Gaite. Ed. Marian Womack and Jennifer Wood. London: Peter Lang, 2011.
"Body of Evidence: The Legislation of Female Desire in ′El Artículo 438′ by Carmen de Burgos." Letras femeninas 30.2 (junio 2004): 156-164.

"Mapping Future Paths: Fantasy and Self-Discovery in Carmen Martín Gaite′s Books for Children." Article in refereed volume, ed. Jorge H. Valdivieso, L. Teresa Valdivieso and Enrique Ruiz-Fornells. La mujer hispana en el mundo: sus triunfos y sus retos/ Hispanic Women in the World: Accomplishments and Challenges. Phoenix: Editorial Orbis, 2000. 212-217.
Education
BA., Spanish, Saint Xavier College, summa cum laude
MA., Romance Languages and Literatures (Spanish), University of Chicago
PhD., Romance Languages and Literatures (Spanish), University of Chicago