In the profiles below, learn more about alumni of the Department of Politics and Law and how they have answered the call to serve in a variety of fields.
Sydney Jones '21, Assistant Director of Admission, Rhodes College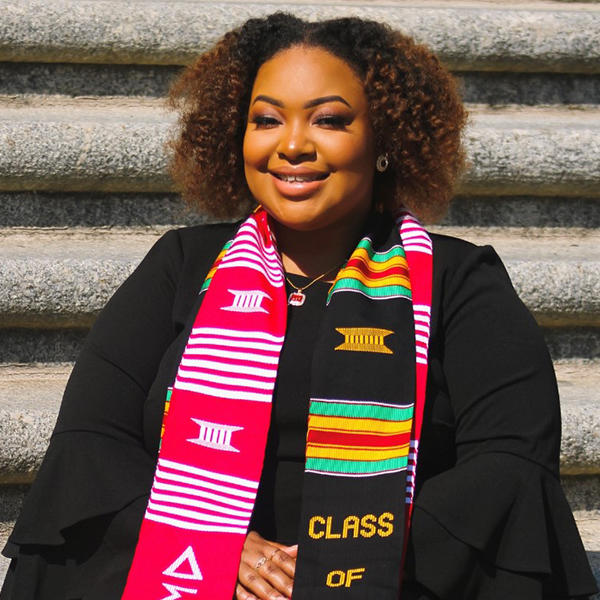 "During my time as a Rhodes student, I furthered my passion to learn about and assist those that bear the burden of the effects of systemic oppression."
Recipient of the Matthew Sean Jones award for student advocacy
2021 Rhodes College Hall of Fame Inductee
2020-2021 Turley Scholar (Lynne and Henry Turley Memphis Center)
Serving as an intern within the Pro bono department of Memphis Area Legal Services, I joined the Restoration of Rights program. I was immersed in policy and laws that built a century long criterion for consequences to those with criminal backgrounds. Prior to this opportunity, I was aware of the challenges for many to decipher how to expunge their record; however, when I met a Memphian that couldn't find a job during the pandemic because of a charge from the early 1990's, I was taken aback. This role reinforced my calling to learn about how long-standing decisions can impact today's citizens and cause them to break down those effects on their own. Through the Political Science department, I have taken courses that challenged my ethical and moral judgement. Professor Cullen's Habits of Democracy course comes to mind. We discussed common controversial civil history such as the philosophy of Dr. King prior to his death, theories of civil disobedience, and the ethics of immigration. I could lean on my classmates in course discussions when grappling with how the legal system has facilitated and impeded social change.
Madison Zickgraf '21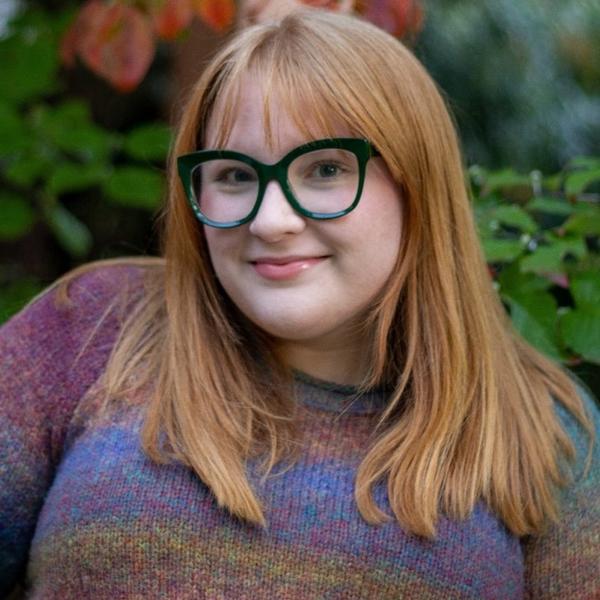 "My biggest advice to new students is to find the issue that animates you and answer the call, in whatever way you can."
Rhodes Scholar Finalist
Recipient of the Algernon Sydney Sullivan Award for Service
Rhodes College Liberal Arts in Prison Program
Currently living and working in Durham, NC
As a student of English and Political Science, I spent much of my time at Rhodes thinking about stories and who is empowered to tell them, about themes of injustice in both novels and policies. In my three years of work in the Rhodes College Liberal Arts in Prison Program, I saw first-hand how transformative higher education can be, even in a space as dehumanizing and isolated as a prison. As we studied literature ranging from Homer's The Odyssey to Machiavelli's The Prince to Toni Morrison's The Bluest Eye, my life was radically changed. Learning alongside our incarcerated students radically changed my life. In the prison classroom, I found the intersection of my intellectual interests and my moral calling to do something about mass incarceration. In addition to the prison program, I also had the opportunity to serve the local community for two summers as a fellow to Shelby County Mayor Harris, working on problems like lowering incarceration rates and assisting businesses hurt during the pandemic. The study of politics at Rhodes helped me understand more about systems of injustice and the theories which perpetuate them. It also pushed me to take that knowledge outside of the classroom to find those chances for political action.
Christopher Meadows '18, Federal Public Defender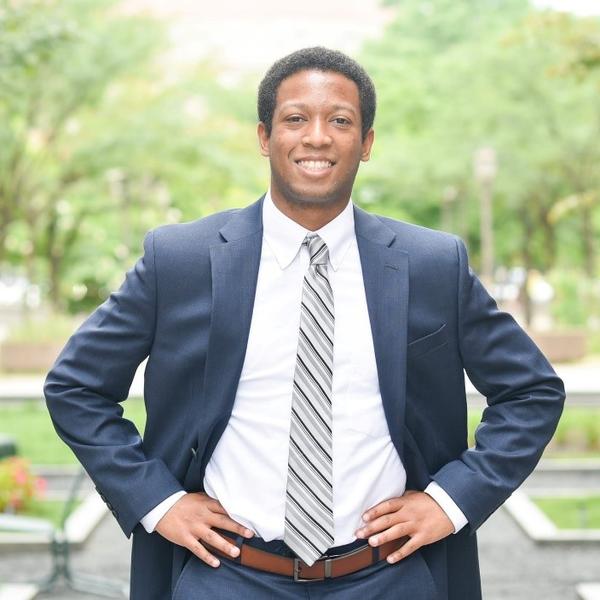 "I credit my education in political science for my success in law school and for my continued dedication to public service."
Education
2018: B.A. in Political Science
2021: Juris Doctorate from Duke University School of Law
Activities at Rhodes
Mock Trial
Social Regulations Council
Peer Assistant
Diplomat
Since a young age, I knew that the most fulfilling career for me would be one where I would be making a positive impact on others on a daily basis. I was particularly interested in government, and as a child I would often say that I wanted to run for office when I grew up. So, when I got to Rhodes, I quickly decided to make political science my major. That decision paved the path for me to "answer the call." Now, I am happy to say that I am answering the call by beginning my legal career as an attorney for the Federal Public Defender in Miami, FL. I was attracted to public defense because I wholeheartedly believe that every person is deserving of fairness and protection in our adversarial system.
My duties as a public defender will require me to think quickly on my feet, connect with clients from various backgrounds different from my own, and create arguments from scratch based on the facts of a case (often involving a lot of creativity). Furthermore, written communication skills are invaluable in legal practice because legal work is writing intensive. Judges, supervisors, and clients expect your motions and briefs to be concise, clear, and well-reasoned. By majoring in political science, I was able to work on developing each of the aforementioned skills. Political science courses enhanced my critical thinking skills by exposing me to new ideas and viewpoints that did not fit my own worldview. This experience has been helpful in forming client interaction skills. To be a good attorney, especially a public defender, you have to gain your client's trust. Understanding their viewpoint and identifying with them are crucial steps in this process. Moreover, my major sharpened my writing skills through several writing intensive courses that challenged me to improve myself every semester. I credit my education in political science with my confidence going into my first legal position!
Zac Hill '08, Chief Strategy Officer, Unite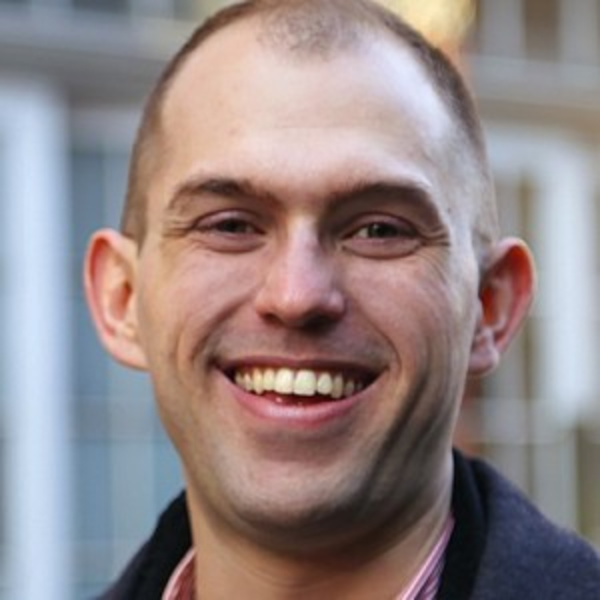 "Rhodes Political Science Department . . . provided me with the imagination, creativity, and critical thinking capacity to succeed in politics --a space where tired takes, conventional cliches, and inactionable ideologies are a dime a dozen."
Co-Founder: The Future Project, Future Laboratories, UNITE, COVID Collaborative, The Office of American Possibilities
Board Member: CHIRPS Chips, Johego, cela (the startup accelerator network), Saira Hospitality, PERL
Former Lead Game Designer, Magic: The Gathering; Senior Game Designer, Where Shall We Begin (Esther Perel's storytelling game); Contributing Designer, League of Legends
Research Affiliate, MIT Game Lab; Certificate in Social Impact Strategy, University of Pennsylvania
Luce Scholar; Ashoka Fellow; Draper Richards Kaplan Fellow; White House Fellowship Regional Finalist
Used to play Magic: The Gathering professionally and write literary criticism for McSweeney's and The Believer :D
Since graduating from Rhodes, I've found myself occupied with the question of how to regularly and reliably launch and support early-stage civic and social ventures. Basically, I've realized that a huge portion of my life's mission is to make it dramatically easier to devote your career to improving different slices of the world, and dramatically easier for folks to answer a call to service in a way that's sustainable, effective, and rewarding. To that end, I recently co-founded - along with three former US Domestic Policy Advisors and former Special Olympics Chairman Tim Shriver - The Office of American Possibilities, the nation's first social and civic venture studio. Rhodes' Political Science Department has proven absolutely integral to making that career trajectory possible, connecting me with the early-stage opportunities necessary to launch my career (as a policy intern w/Mayor AC Wharton); cultivating the skillsets necessary to thrive as an executive (as a four-year veteran of Rhodes Mock Trial); and nourishing valuable relationships with knowledgeable mentors and professors (like Anna Eldridge and Marcus Pohlmann). Most importantly, it's provided me with the imagination, creativity, and critical thinking capacity to succeed in politics - a space where tired takes, conventional cliches, and inactionable ideologies are a dime a dozen.
Nat Wyeth '05, Director of Development, Washington National Cathedral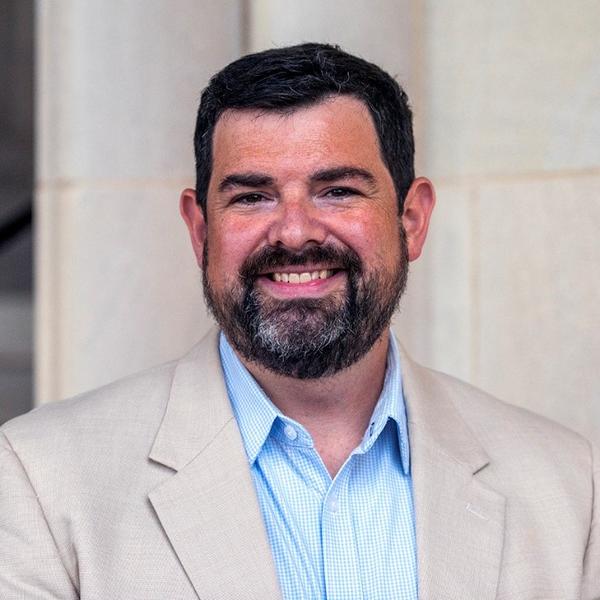 "My experience in the department significantly shaped my still evolving but grounded views on justice, fairness and the fundamental role of our democratic government."
In between his work at the Cathedral from 2018-2020, Nat served as Director of Development for the SEED Public Charter School of Washington, D.C.
Grew up in Towson, Maryland and graduated from Rhodes in 2005, majoring in Political Science.
Lives in Washington, D.C. with his wife, Anna, and their two-year-old son, Robbie.
I couldn't have known when I left the political campaign workforce in 2009 to start a junior position on the National Cathedral's development staff that my career was actually about to take off. My family didn't attend church often when I was a kid and the more philosophy and history I absorbed as a student the more detached from organized religion I felt. To find a vocation in philanthropy at one of the most recognizable churches in the country was quite a departure from where I thought I would be post-politics and post-college. The deep thinking and rigorous writing that was required in my political science classes advanced my inner compass in ways that I'm still just now realizing. For me, that compass has two central components that I will never be shaken from. The first is: we can do better for each other, we just can and that pursuit is different for every single soul. The second is: I don't know better than you, I just don't.
John Zeanah '03, Director of the Memphis and Shelby County Division of Planning and Development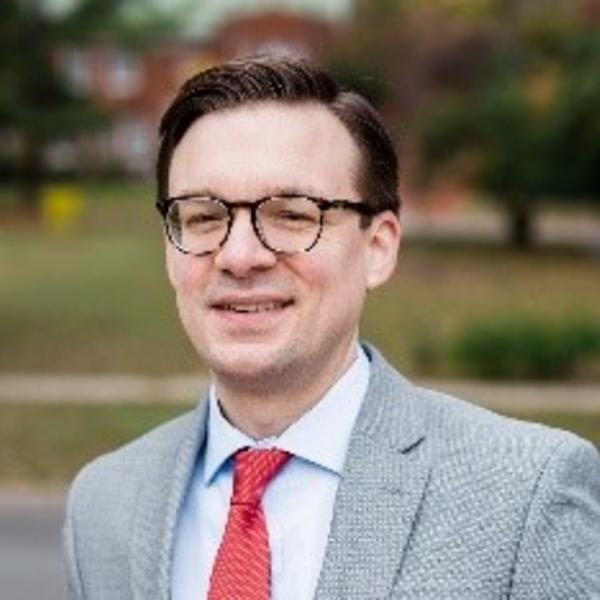 "Through my studies in political science and urban studies, combined with volunteer service with community based organizations in Memphis, I gained an interest and appreciation for the impact of municipal government and policy on the communities where people live."
Attended Rhodes College from 1999-2003 and graduated with a Bachelor of Arts in Political Science, with a minor in Urban Studies.
Attended University of Memphis from 2003-2005 and graduated with a Master of City and Regional Planning.
Began his career with the Memphis and Shelby County Division of Planning and Development in 2005, working in the Comprehensive Planning and Economic Development departments as a Senior Planner.
Served as Senior Planning Analyst with Memphis City Schools from 2007 to 2012, helping to launch a planning department within the city school system.
Returned to the Division of Planning and Development in 2012 to serve as Program Manager, leading the development of the Mid-South Regional Greenprint and Sustainability Plan, a regional planning initiative for a system trails and greenways, adopted in 2014.
Promoted in 2014 to Administrator of the Sustainability and Resilience department.
Promoted in 2016 to Deputy Director of Planning and Development.
Promoted in 2018 to Director of Planning and Development.
Serves on the board of the Downtown Memphis Commission since 2018.
American Institute of Certified Planners
Currently, I am the Director of the Memphis and Shelby County Division of Planning and Development. In this role, I lead a cross-functional agency that conducts city planning, zoning, and building permitting for city and county governments. I recently led the development and adoption of the Memphis 3.0 Comprehensive Plan, the City's first comprehensive plan in 40 years and winner of the American Planning Association's Daniel Burnham Award of Excellence for a Comprehensive Plan in 2020 and a Charter Aware from the Congress for the New Urbanism in 2021. I have also led improvements to building permitting, including introducing online permit applications and tracking and reducing response times for plan review, permit issuance, and building inspections. I also serve as an adjunct graduate faculty member with the University of Memphis Department of City and Regional Planning. I hold a BA in Political Science from Rhodes College and a Master of City and Regional Planning from the University of Memphis.
Mike Cody '58, Attorney - Burch, Porter & Johnson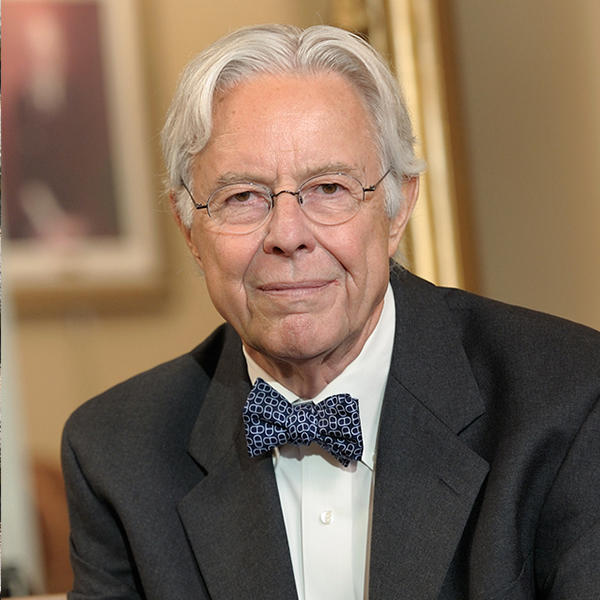 "Rhodes was a game changer for my life and gave me an opportunity to serve for over 60 years as a lawyer, arbitrator, teacher, and public official. At Rhodes, they taught me to read and write and express myself. With this background I have been able to practice law and at the same time teach at the college and law school level. I will always be grateful to Rhodes."
Practice Areas
Alternative Dispute Resolution, Mediation & Arbitration
Government Relations & Municipal Law
Education
Rhodes College (B.A., 1958), with distinction, Omicron Delta Kappa
University of Virginia (J.D., 1961), Phi Delta Phi
Rhodes College (Honorary Doctor of Laws, 1989)
Mike Cody's practice is presently focused on the mediation and arbitration of complex commercial disputes, as well as commercial litigation, internal investigations, and regulatory matters.
Mr. Cody began his practice at the firm in 1961 and, except for his years in public service, has been with Butch, Porter & Johnson since that time. He served as the Attorney General of Tennessee from 1984 to 1988, was the United States Attorney for the Western District of Tennessee from 1977 to 1981, and served on the Memphis City Council from 1975 to 1977.
He has represented major corporations across the United States in a wide variety of litigation and in matters before state attorneys general and regulatory agencies. In 2005, he was appointed to serve as Co-Chair of the Tennessee Commission on Ethics, charged by the Governor of Tennessee with revising state ethics laws. In 2010, Mr. Cody was elected co-chair of the Society of Attorneys General Emeritus or SAGE. One of the founding members of the group, he is only the second co-chair in SAGE's history.