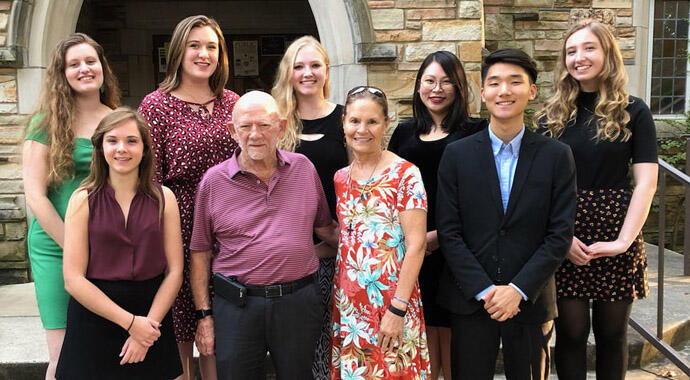 As Chair of the Department of International Studies, I am delighted to celebrate the 25th anniversary of the Mertie Buckman International Internships Program! The department is one of the oldest and largest undergraduate programs in the United States that trains students in international relations, comparative politics, and area studies in a liberal arts setting. Since the 1950s, our rigorous curriculum has prepared students for success in the finest graduate programs, public service, international affairs, diplomacy, and the business world. Our graduates have been awarded Fulbrights and Watson Fellowships, joined the Peace Corps and the Foreign Service, founded their own companies, and worked in nonprofit, financial,government, legal, and other sectors.

The individuals profiled here are wonderful examples of the global leaders and citizens that we hope to develop at Rhodes. Our alumni and students inspired the International Studies faculty to adopt the motto, "Expand your mind; change the world!" Mertie Buckman interns do precisely that.They are transformed by their experiences overseas. They gain professional skills, foreign language proficiency, and intercultural competency while contributing to global understanding. Our alumni then share these tremendous gifts with communities around the world. They help create international communities that transcend borders.

Everyone in the Department of International Studies is incredibly proud of these accomplishments and grateful to the Robert Buckman family for their generous support of our students. We look forward to celebrating many more years of Mertie Buckman internships!

Warm regards,
Dr. Amy Risley
Professor & Chair, International Studies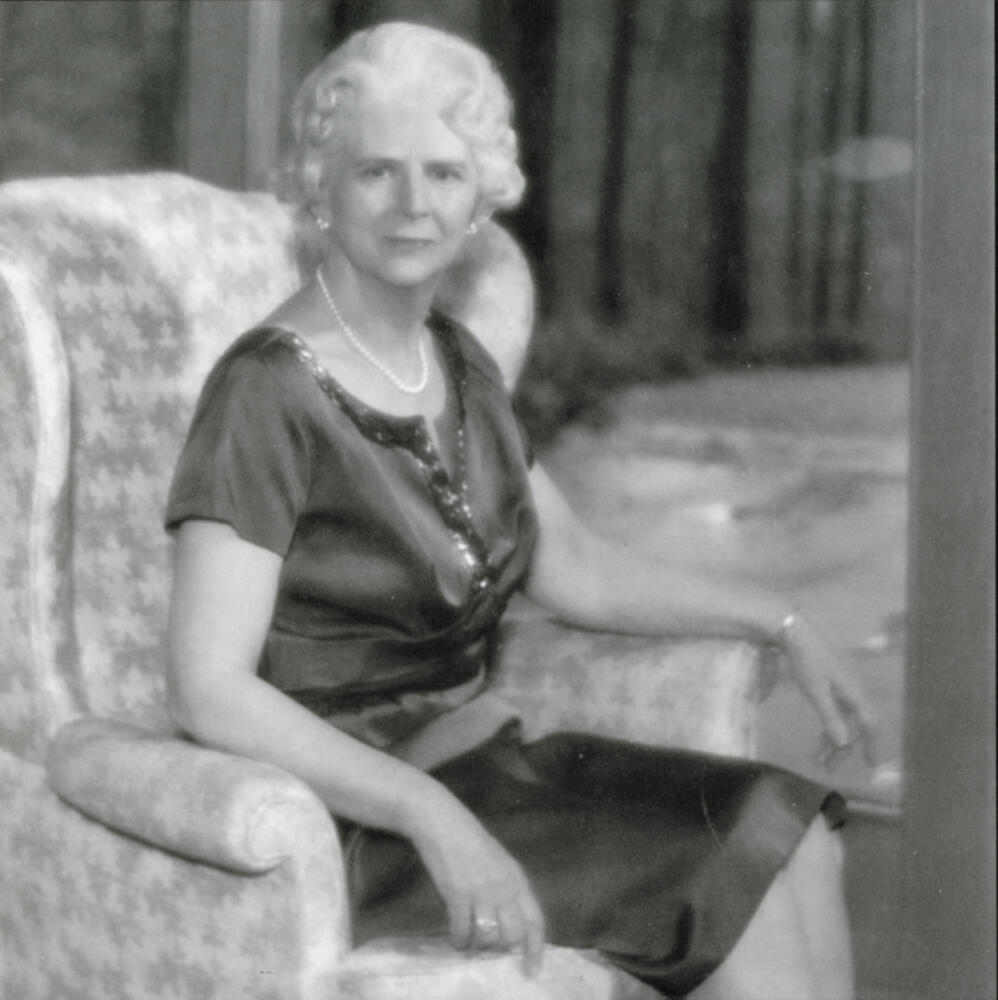 Mertie Willigar Buckman

Born on October 19, 1904, Mertie Buckman lived a long and vibrant life. She was raised in the small town of Lyme, New Hampshire, where her parents nurtured in her a strong work ethic and a sense of responsibility. She went on to earn a master's degree in home economics. After landing a job at the University of Minnesota, she met Stanley Buckman. They married on August 19, 1933, in Minnesota, and eventually settled down in Memphis. Stanley then opened his first company, which led to the founding of Buckman Labs. Mertie started investing in Memphis from the start, and her generosity knew no bounds. The gifts she made, without personal recognition, are what set her apart. In every facet of her life, Mertie exemplified the true and holistic meaning of the word "philanthropist." The Mertie W. Buckman International Internship program was named in her honor by her family. More than 130 Rhodes students have participated in this program to date. Rhodes College is grateful for all that the Buckman family has done for the college.
Buckman Internship Alumni Profiles
Inspiring, eye-opening, amazing, revelatory, enlightening, transformative, empowering: these are some of the words our alumni used to sum up their Buckman experience. Find out more about living, learning, and working abroad as a Mertie Buckman International Intern in the alumni profiles below.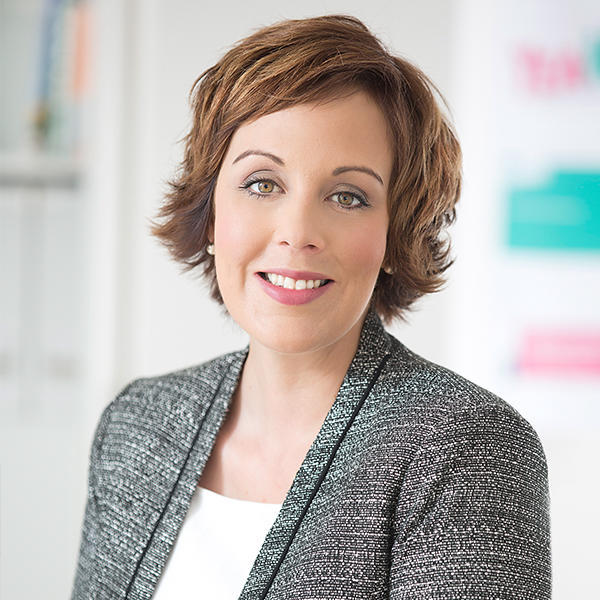 Kristen (Rauschkolb) Herde '98
Summer 1997
Current Occupation: Founder & CEO of YeaHR! GmbH
Country: Germany
Organization/Business: Buckman Labs
The opportunity to spend a summer living and working in Germany significantly broadened my horizons and helped shaped my world view. Not only did I enhance my language skills, but I also learned how to live and work in a different cultural environment. I enjoyed the experience so much that I ended up applying for a Fulbright Scholarship before graduation. My topic was related to a topic I researched while in Germany during my Buckman internship. I received the Fulbright Scholarship, spent 9 months studying at a German university, and have lived in Germany ever since. Twenty years later, I can definitely say that the Buckman Internship was a life-changing and life-shaping experience. I was a senior HR executive at one of Germany's leading corporations before starting my own business, which was selected as Germany's HR consultancy of the year in 2017.
I recall attending a family BBQ with my host mother. In the U.S., at a BBQ, you normally eat and mingle for a bit. It's an affair of a few hours max. But in Germany, BBQs and most any social occasion last much, much longer. I was not used to sitting and talking so long - much less in a foreign language. The night dragged on and on, my yawning grew more and more frequent, and I wondered how people could spend so very long talking. Today, 20 years later, I must say I would miss the German "Gemütlichkeit" (there is no direct translation, but it comes closest to coziness) and Gastfreundlichkeit (hospitality) if I returned to the US. There is a lot to be said for taking time out to be content, enjoying each other's company, and letting time slip away from you.
The experience taught me to make the best out of any situation and to be adaptable and flexible in my approach. It taught me to keep my eyes and ears open and to not jump to conclusions, but rather to get curious and ask questions in order to better understand cultural differences. The experience made me more resilient and no doubt better prepared me for an international career.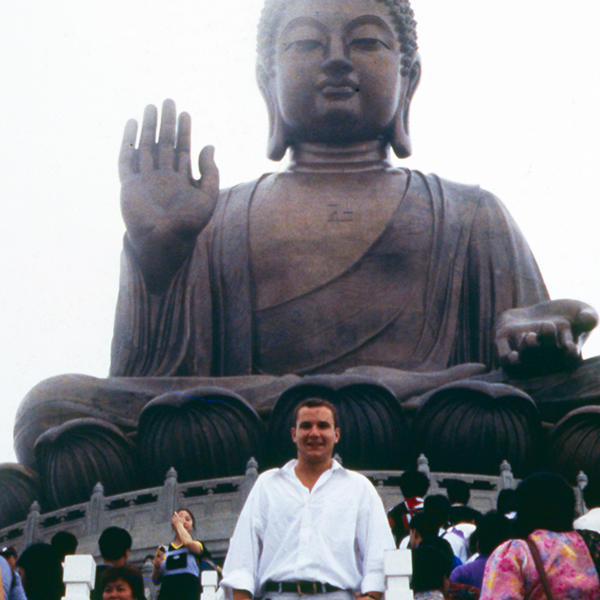 Summer 1997
Current Occupation: Performance Improvement at EY
Country: Hong Kong
Organization/Business: FedEx
Working for FedEx in Hong Kong as a Mertie Buckman intern gave me the opportunity to see the handover of Hong Kong to China -- and the sun set on the British Empire for the first time in 99 years. Beyond that summer in 1997, the experience gave me the drive and the perspective to live with the world open and available; it was the prelude to a career with stops in London, Singapore, and now Bermuda, as well as countless passion trips abroad.
There are many memories -- sitting among thousands of candles at the Tianamen Square vigil in Victoria Park, the Royal Yacht Britannia leaving the Harbour, a FedEx warehouse over-capacity that was empty 4 years prior, taking an outdoor escalator with 30,000 Hong Kongers to commute to the office, buying produce in a Chinese market, and living in a 200sq ft apartment.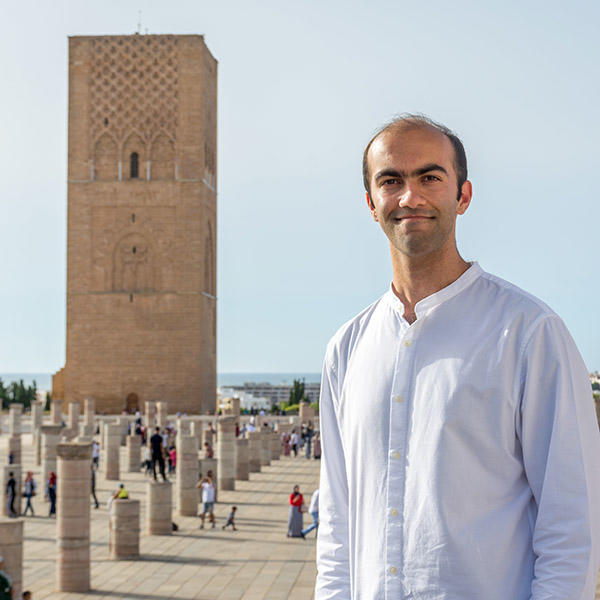 Summer 2018
Country: Morocco
Organization/Business: Organisation Panafricaine de lutte contre le sida (OPALS)
My experiences as a Mertie Buckman International Intern helped prepare me for a future career as a physician by allowing me to have a deeper appreciation for the different perspectives people have in regard to medical attention. I valued that OPALS went beyond simply treating patients with the disease. The organization seeks to eradicate it completely, and to that end it focuses on both educating people and conducting activities and programs to eliminate the stigma surrounding HIV and AIDS.
One of the best aspects of the Mertie Buckman International Internship Program is that interns have the freedom to spend the money allotted as per diem however they wish. I made sure to take advantage of that liberty by using the free weekends I had to travel. Within Morocco I traveled to Marrakech, the Sahara Desert Casablanca, and Fes. Additionally, as a friend of mine was studying in London for a few weeks in July, I met up with him and spent a weekend in Madrid, Spain.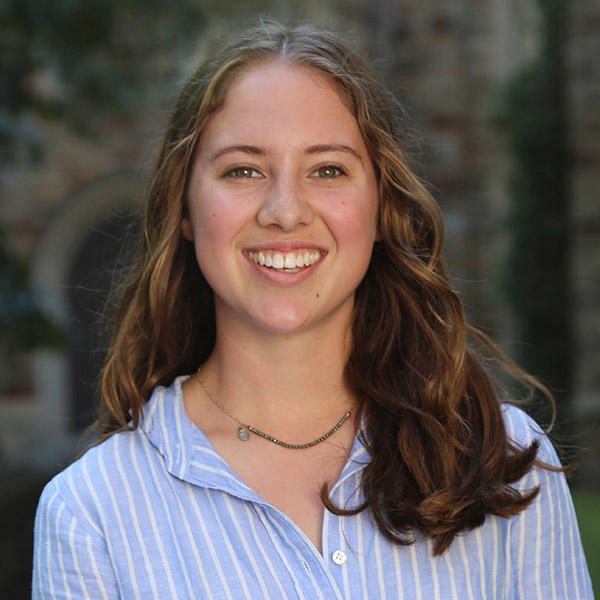 Summer 2016
Current Occupation: Legislative Correspondent at U.S. House of Representatives
Country: Argentina
Organization/Business: Fundacion Luisa Hairabedian
I learned how to adjust and adapt to a different office environment both in a different language and working independently. During my time at the Foundation I was constantly pushed out of my comfort zone, which has been an aspect of every job I have had since.
My friends and I went to a fair one weekend and were thrilled when some women grabbed our hands to teach us a traditional Argentine dance. When I made eye contact with one of the dancing women, my friends and I were no longer awed spectators, but now eager participants. We trotted in a circle off-beat and awkward. My new friend and dance teacher nodded at each of my steps and moved my hands in the right directions as the circle folded in and out, side to side. I didn't want the music to end, it was a moment of total happiness.
I formed lasting friendships with my co-workers and improved my Spanish speaking skills. This internship prepared me for future professional experiences as well as my coursework over the following two years at Rhodes. Buenos Aires is a unique, vibrant city and I am so glad I was able to live there for two months.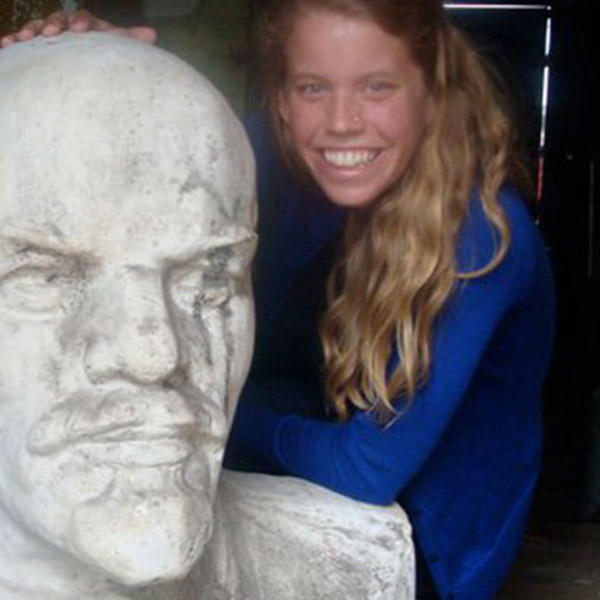 Summer 2011
Current Occupation: Case Manager, Sponsors Organized to Assist Refugees
Country: Belarus
Organization/Business: Belarusian Children's Fund-Warm Home Project
My experience as a Mertie Buckman International Intern prepared me for all the steps that came after--volunteering abroad as an English teacher in Georgia, completing an MA degree in Russian and East European studies, and working as a case manager at a refugee resettlement agency that largely serves a Russian-speaking population. Through my internship, I was able to see how I could combine my international studies and language interests with social services.
My strongest memories from my time overseas center around the deep hospitality of friends both old and new as we gathered around to eat and share stories. I could not go anywhere without my hosts preparing a table of garden vegetables, berries from the forest, and other sweet treats. The kindness of both friends and strangers that I experienced while abroad still moves me to this day, and has taught me to give all that I can to others.
My experience as an intern added another lens through which to view the world. Up until that point I had learned so much in the classroom, but getting out in the world helped me to make connections and learn how to solve real world problems.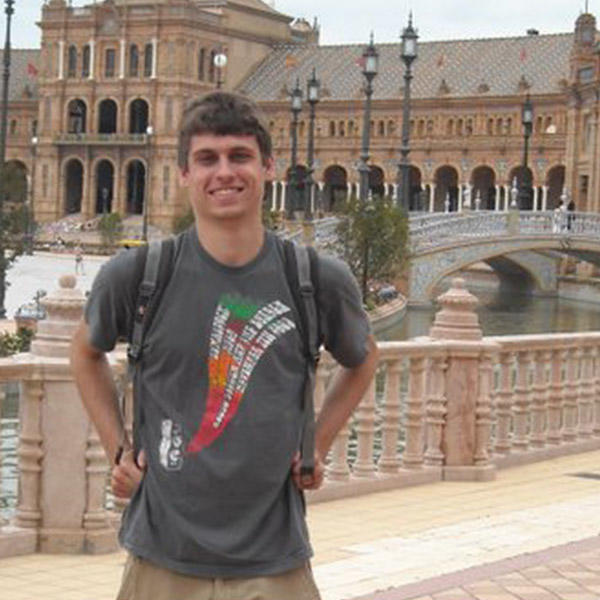 Summer 2011
Current Occupation: Senior Student Services Associate, GSEHD at The George Washington University
Country: Spain
Organization/Business: CIEE
My internship was so much more than just a time to study and work in a new place. The flexibility of the internship award made it possible for me to craft my own experience--around Spain, Spanish, home stay, international business, and NGOs--and that allowed me to design the experience around my individual goals. During my time in Sevilla, I made personal connections with people I never would have encountered otherwise (my host family, instructors, program staff, and fellow students). I got an incredible opportunity to work for an international non-profit in an international setting, and I got to spend time learning from different people and places in a way that would have been impossible in a U.S. classroom. My professional focus is international and my time as a Mertie Buckman International Intern set me up for success in this field by allowing me an avenue to gain skills that few others are privileged enough to develop.
I was placed with a family made up of two parents, a daughter, and a pet bunny. Everyone (Paco, Nieves, Alba, and Peluso) made me feel right at home and accepted me in all of my quirky-ness. One moment that sticks out: one day, I was really needing a haircut (really, I was needing a haircut long before) but was nervous about where to go, how to communicate what I wanted. My host dad saw how flustered I was with the thought of having to navigate a barber in Sevilla, so he said, "C'mon, let's go. We're going to my barber." And we did, and I think he really enjoyed introducing me to his barber, and (even though I didn't get much of a word in about my desired style) it turned out great.
Up until my internship experience, I had only known the work culture of the U.S. My time in Spain gave me needed perspective on a different approach to the work day and work/life balance. I went on several years later to pursue an MA in International Higher Education and Intercultural Relations because my desire to continue to grow my understanding of cross-cultural communication and relations has never waned. Today, I'm continuing my career in higher education by advising students and constantly working to improve the experience of visiting international students.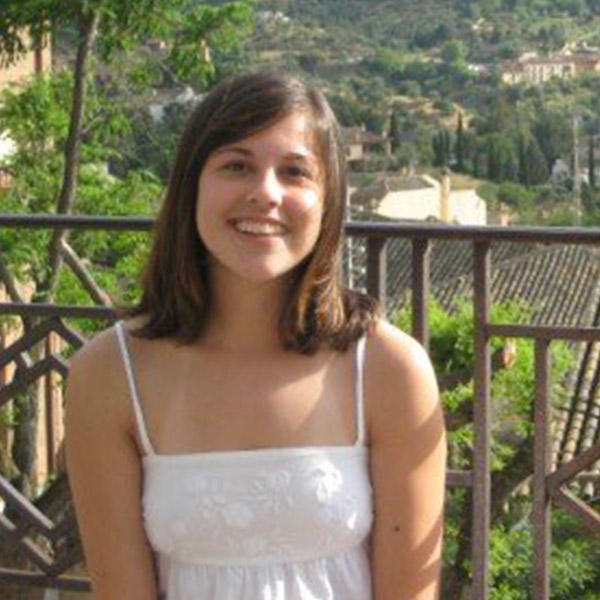 Summer 2007
Current Occupation: Dean at Relay Graduate School of Education
Country: Spain
Organization/Business: Centro Hispano Colombiano
I chose the word empowering to describe my internship experience, because before that point, I never would have imagined that I could live and work alone in another country. As a first-generation college graduate, opportunities like the Mertie Buckman Internship seemed out of reach. Over the course of my internship, I interacted with people from countries and communities all over the world, visited four different countries, deepened my language skills, my confidence, and perspective.
My internship experience truly changed my life personally and professionally. Working in Madrid with Centro Hispano Colombiano confirmed that I wanted my life's work to be supporting community's needs - in my case, working in education in Memphis. I learned immigrant families face similar challenges as they transition into a new country and build a new life in a community. My internship helped create friendships across the globe that I still hold today and helped shape my perspective, from the way I vote to how I see current affairs to how I raise my kids.
I remember being incredibly nervous traveling alone to Madrid and wondering how I would make friends and venture out alone. But! It didn't take long. The first weekend I was in Madrid I made friends from Australia and Serbia and we planned an impromptu trip to Toledo, about one hour outside of the city. Toledo is a beautiful, ancient city full of Moorish architecture and will always be a special place I remember visiting and beginning my internship experience that summer.
Mertie Buckman International Interns
1994
Catherine Cozart
Mason Denton
Jason Githens
Allison Wannamaker
Todd Zeigler

1995
Allen Freeman
Heather Moore
Jenny Phillips

1996
Yohann Demel
Liz Markovits
Chris Palazzolo
Gina Yannitell

1997
Ginger Laney
Mitchell Klink
R.J. Milnor-Beard
Kristen Rauschkolb
Courtney Spive

1998
Emily Clark
Diane Faires
Katharine Farmer
Alina Raines
Brigitta von Messling

1999
Jim Flowers
Barry Fullerton
Dan London
Emily Parkinson
Mara Zimmerman

2000
Megan Bromert
Amanda Flaim
Amber Johnson
Brent Robson
Tom Rivers

2001
Lauren Blalock
Christine Grimm
Chris Higgins
David LaFevor
Scott Williamson

2002
Whitney Bryant
Lisa Doody
Holly Hickham
Chris Jones


2003
Sunita Arora
Marie Brandeweide
Daniel Head
Crystal Roberts
2004
Evan Chase
Allen Hodges
Emily Jones

2005
Sarabeth Menz
Dane Meyr
Samad Samana
2006
Lauren Anderson
Lori Dowell
Lizzie Phillips
Laura Sellers

2007
Aubrey Diaz
Emma O. Hagan
Erin Hebert
Elizabeth Saba
Emily Donelson
Julie Pasch

2008
Heather George
Ryne Marksteiner
Kaitlyn Fleck
Courtney A. Eskew
Heather Houser
Anson Purdy
Valisa Berber-Thayer

2009
Morgan Rote
Colin Johnson
Alexa LeBoeuf
Emma Redden
John McGeoch
Emily Sellers

2010
Grace Weil
Sarah Dockery
Anna Laymon
Rebekah Pykosh
Drew Wagstaff

2011
Emily Bird
Patrick Harris
Mark Kelsey
Jiemin Li
Sheerin Mehdian
Blake Wilkerson
Elizabeth Tomlinson
Andrew McGeoch

2012
Erik Klingbeil
Dylan Ledbetter
Laird McIver
Katherine McCoid
Camilla Taufic
Parker Nelson

2013
Chloe Bootstaylor
Joslyn Hebda
Kate Ivey
Georgia Loftis
Sawyer Earwood
Ben Evans
Matthew Washnock

2014
Kathryn Campbell
Xinran (Andy) Chen
Courtney Hornsby
Melissa Paul
Mark Lainoff
Emily Prigmore
2015
Isabelle Bruner
Clayton Getchell
Frances James
Jessica Johnson
Tiana Winstead
Akvile Zakarauskaite

2016
Veronica Francis
Roz KennyBirch
Joseph Ozment
Lucy Right
Maiar Salameh
Ellie Valega

2017
Caleb Fowler
Jordan Giles
Anna Lee Nabors
Claire Rickard
Laurie Williams

2018
Bella Harden
Alex Schramkowski
Austin Schmude
Hamid Shirwany
Zach Thornton
Ben Tracy

2019
Sarah Eiland
Jessica Frankl
Caitlin Gaine
Joon Hwang
Phyu Khine
Kristen Morris