Initiated in 1994 through a generous gift of the Buckman family, the Mertie W. Buckman International Internship Program provides the opportunity for five to six outstanding International Studies majors to broaden global understanding through living and working abroad during the summer months. The program includes an eight-week internship with an additional travel stipend and two hours of Rhodes College credit. Qualified applicants are rising junior or senior International Studies majors (including International Studies interdisciplinary majors) with a minimum overall/major GPA of 3.3 and relevant foreign language skills. The program is coordinated by the Director of International Education, the Director of Career Services, and faculty members from the Department of International Studies. 
Applications for 2019 are available in October in the International Studies department and the Career Services office. 
Rhodes International Studies students have travelled to all areas of the world with the Mertie W. Buckman International Internship Program. Some countries include Singapore, Hong Kong, Germany, Argentina, and Ireland, with internships with a variety of employers ranging from multinational corporations such as FedEx to local human rights organizations.
2018 Buckman International Interns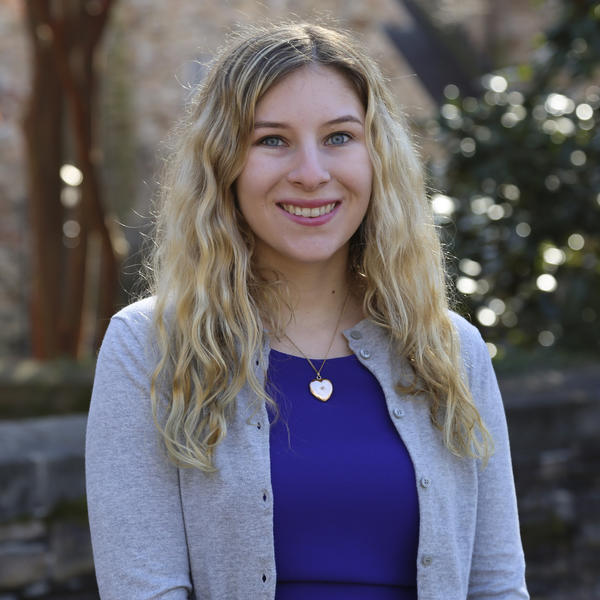 Hometown: San Antonio, TX
Major: International Studies
Internship Location: Brussels, Belgium
Employer: The German Marshall Fund of the US 
This summer I had the privilege of working in the Brussels office of the German Marshall Fund (GMF) of the United States, a prestigious think-tank that works to strengthen the transatlantic partnership between the U.S. and Europe. I was able to pursue my interests and my studies at Rhodes through the research I conducted on topics such as women's representation in the workforce and Russia's interference in Western Europe. I also set up events at the GMF with the other trainees, allowing me to form close bonds and friendships with my peers. The most enjoyable facet of my job was attending events hosted by other think-tanks, which allowed me to pursue interests outside of my research. This also enabled me to network with influential people in the European and international communities who are based out of Brussels. Brussels' central importance to European politics makes it an incredibly interesting place to foray into the field of international relations, a quality strengthened by its charming citizens, legendary french fries, and endless green spaces. 
I am forever grateful to Rhodes and to the Buckman family for affording me this opportunity. This was an experience I will cherish for the remainder of my time at Rhodes, and for long after.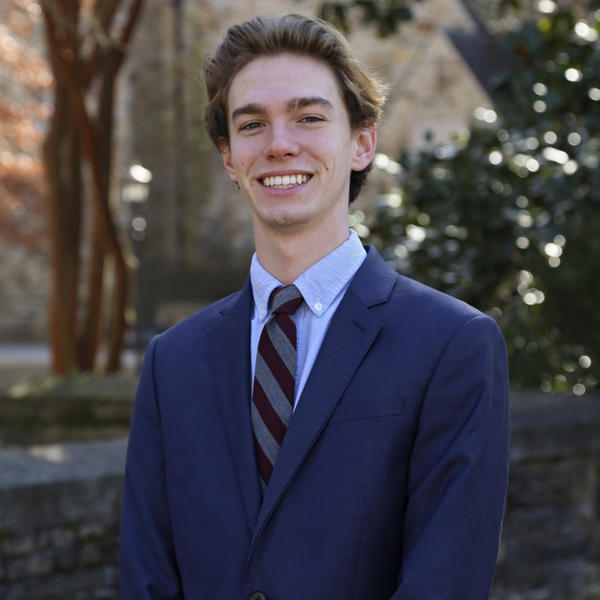 Hometown: Lexington, KY
Major: International Studies & History Internship
Location: Mumbai, India
Employer: Bombay Leprosy Project 
This summer I had the unique opportunity of combining my major in international studies with my interest in medicine through an internship at Bombay Leprosy Project (BLP). BLP is an NGO that provides free treatment to leprosy patients throughout Mumbai and the surrounding areas and aims to reduce the stigma surrounding the disease through community involvement and education. As an intern, I was able to learn a great deal about leprosy and health care in developing countries through observing patient care. After developing an understanding of the disease, I worked to gather patient data to be used in several studies that will help to better the understanding of leprosy, including a longitudinal study on leprosy patients as they develop symptoms and undergo treatment. I was also able to interact with patients and practice a little bit of Hindi while working with a pharmacist to give patients correct doses of medication. BLP allowed me the perfect opportunity to gain medical experience through an international lens. 
While in India, I was able to gain a better understanding of the vibrant and diverse culture that exists throughout the country. From my daily commutes on the local train to exploring colonial palaces and forts, each day was a new challenge and adventure. Being able to spend the summer in an unfamiliar culture and society pushed me constantly and allowed me to develop skills in problem solving and cultural literacy. Though my mouth has recovered from the constant spicy food, my summer in Mumbai will remain with me my entire life.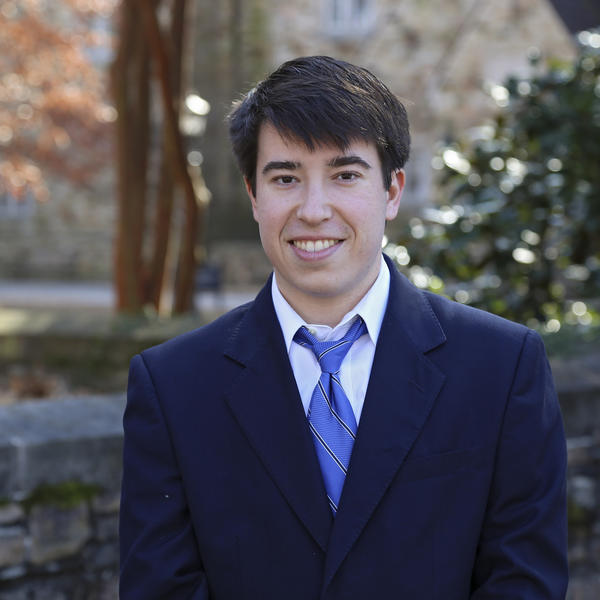 Hometown: Germantown, TN
Majors: International Studies and Chinese Studies Internship
Location: São Paulo, Brazil
Employer: Sidera Consult 
I had the honor of interning at Sidera Consult in São Paulo, Brazil, with the Mertie Buckman Internship Program. Sidera is a consulting firm dedicated to market access in Brazil, international trade, WTO disputes, and economics. Our office was small, with about nine full-time employees and five interns, including myself. Our main project of the summer was working with APEX, an initiative started by the Brazilian Ministry of Commerce and Agriculture to research how to incentivize foreign direct investment. I mainly worked on "benchmarking," which involves researching where particular Brazilian crops are grown or produced and then creating a report on where investment should go for that particular product. I was also heavily involved with communicating with Chinese companies and writing articles on China-Brazil trade relations. It was amazing to be able to use my Portuguese, Mandarin, and Spanish language skills in the of ce. This internship also allowed me to work with the two countries I am most interested in, China and Brazil. During my time at Sidera, I learned a lot about international trade, economics, and the potential of the Brazilian economy. The country has so much potential to become not only an agricultural superpower, but an industrial power as well. I also had the opportunity to travel around Brazil by visiting Recife, Rio de Janeiro, and Curitiba. Brazil is such a diverse country, and each region has its own distinct culture and way of life. São Paulo is the commercial center of the country, with awe-inspiring skyscrapers and a multiethnic population, from the Japanese district of Liberdade to the Lebanese neighborhoods. I believe that I have built a great connection with São Paulo and met many new friends. I hope that I can use what I learned in my internship for my future career! See you soon, Brazil!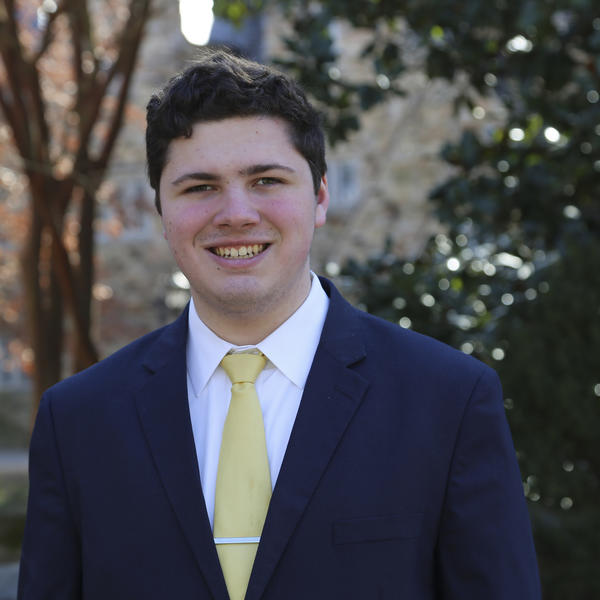 Hometown: Brentwood, TN
Major: International Studies
Internship Location: Cape Town, South Africa
Employer: South African Heritage Resources Agency (SAHRA) 
 
During my two-month stay in Cape Town, South Africa, I had the honor of working within the Heritage Objects Unit of the South African Heritage Resources Agency (SAHRA). SAHRA operates as the national government agency responsible for maintaining the country's cultural heritage. This means, on a day-to-day basis, I found myself researching and examining important cultural artifacts and historical sites, drafting protection and preservation agreements known as Heritage Agreements, interacting with other domestic and international government organizations ranging from the Master of the High Court to the Government of Qatar, to even having the chance to visit important heritage sites throughout the country. I traveled throughout the city of Cape Town, throughout the province of the Western Cape, and even into the country's financial hub of Johannesburg. Working with SARHA afforded me fundamental experience in dealing with international relations, legal work, and government work in South Africa. Thanks to the amazing opportunity the Buckman family so graciously provides through the Mertie W. Buckman fellowship, I was able to truly immerse myself in a cultural, political, and social environment different from my own. I would not sacrifice this experience for the world!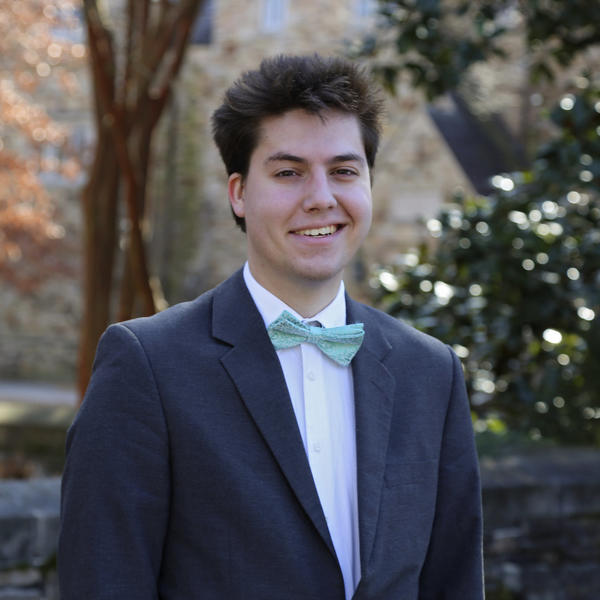 Hometown: Hope Mills, NC
Major: International Studies
Internship Location: Tianjin, China
Employer: Doctor Management Consulting Company 
I spent three months this summer interning with Doctor Management Consulting Company. I worked with the team consulting for the Tiens Group, a billion-dollar multinational pharmaceutical and biotechnology conglomerate operating out of Tianjin, China. My tasks often involved translating material between Chinese and English. The upper management of Tiens had decided to conduct as much of their business in English as possible, and I was sometimes given documents written by the directors to translate into English before the company disseminated them. However, my favorite assignment was a series of presentations I was asked to give on American business English and etiquette. 
My internship experience was fantastic; I was able to gain insight into both business management through Doctor and the pharmaceutical industry through Tiens. The commute to Tiens was over two hours long, so during the week most of the Doctor employees stayed overnight at Tiens, resulting in a tightly knit group of coworkers. Immersing myself completely into a new culture and language with my coworkers was an unforgettable adventure. 
During my free time, I was able to explore all the sights that a city of 15 million has to offer. The sheer scale of everything in the city often left me dumbfounded. I'm incredibly grateful for the chance to experience first-hand how large the world really is.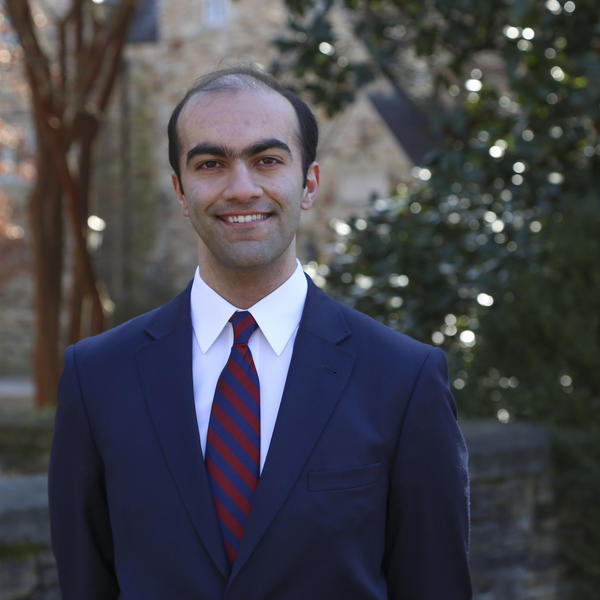 Hometown: Germantown, TN
Majors: International Studies & History and Biochemistry & Molecular Biology Internship Location: Rabat, Morocco
Employer: Organisation Panafricaine de lutte contre la Sida 

I spent the summer in Rabat, Morocco, interning at Organisation Panafricaine de lutte contre le Sida (OPALS), a nonprofit, NGO that focuses on combating AIDS and promoting sexual and reproductive health. OPALS provides free and anonymous care, psychological support, and screening for persons suffering from AIDS. And through educational and social activities and programs, OPALS seeks to prevent the transmission of AIDS and STIs among populations at risk, including youth, women, sex professionals, and migrants. At OPALS, my responsibilities were mainly administrative, translating documents and the organization's website and assisting in organizing tasks. Outside of the internship, I traveled throughout Morocco on free weekends, visiting various cities and staying overnight in the Sahara. And considering how near it is to Morocco, I even spent a weekend in Madrid, Spain, meeting up with a friend who was also abroad at the time. 
I am immensely grateful to the Buckman family for making this once-in-a-lifetime opportunity a reality. For by going on this journey, I have developed a sense of independence that was previously lacking and I have enhanced my ability to be adaptable to challenges. But, more importantly, I have further expanded my understanding of a different culture and place, thus helping me nurture cultural humility and empathy for the immigrant experience. Ultimately, I hope and trust that the qualities I have cultivated through this experience will make me a better person, someone who can connect with and understand others better.