About the Campus Safety Task Force
President Jennifer Collins formed the Campus Safety Task Force in October 2022 to study safety and security on campus and in the community. The 23-member task force includes Rhodes students, faculty, and staff. Community partners and others will be brought into the discussions at various stages.
The task force has been charged to evaluate campus safety efforts to insure they are transparent and free of bias, study what needs to be done in the areas of infrastructure, resources, and partnerships, and submit actionable recommendations for lasting change.
Updates
The Campus Safety Task Force has submitted its final recommendations:
Key Meetings
October 19, 2022
Weekly committee meetings October through November
December 2, 2022
February 14, 2023
April 11, 2023
May 4, 2023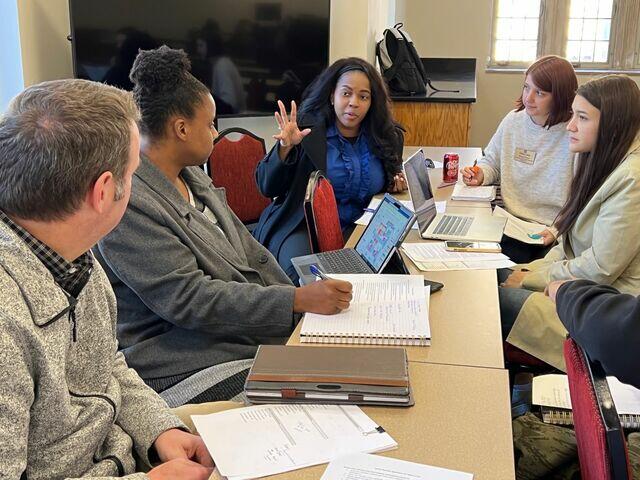 Task Force Members
Anne Beard
Chief of Staff, President's Office
Linda Bonnin
Vice President, Marketing and Communications
Stephanie Cage
Associate Director of The Lynne and Henry Turley Memphis Center
Kerri Campbell
Director of Community Relations
Riley D'Amanio
Student, Class of 2024
Jeff Cleanthes
Assistant Athletic Director and Head Baseball Coach
Samuel Cross
Student, Class of 2024
Alicia Golston
Interim Vice President for Student Life
Imaan Hussain '23
Student, Class of 2023
Jeff Jackson
Professor of History
Shundreka Jenkins
Assistant Director of Campus Safety
Elise Keller
Student, Class of 2024
Kandra Kolehmainen P'25
Assistant Director of Financial Aid
Duane Loynes
Assistant Professor of Urban Studies
Charles McKinney
Associate Professor of History
Bailey Myers '19
Bonner Center Coordinator
Jaqueline De Oliveira
Associate Professor of Economics
Nolita Palomar
Student, Class of 2025
Jahari Shelton
Student, Class of 2023
Ike Sloas
Director of Campus Safety
Elizabeth Thomas
Professor of Psychology
Sherry Turner '84
Vice President for Strategic Initiatives/Chief Diversity, Equity & Inclusion Officer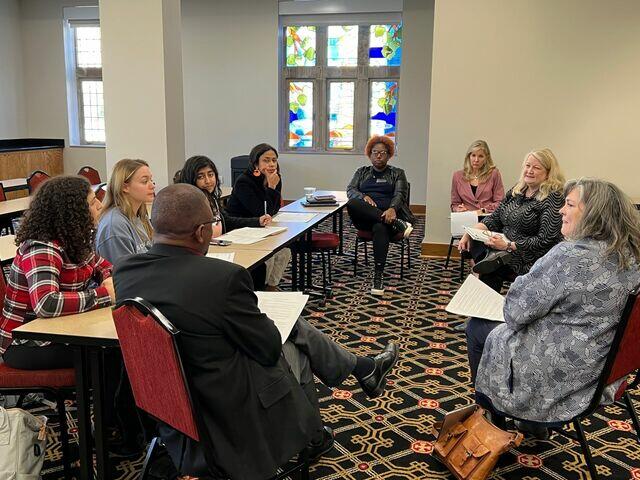 Group One: Community Partnerships and Communications
Jeff Jackson
Linda Bonnin
Kerri Campbell '02
Kandra Kolehmainen
Sherry Turner '84
Jeff Cleanthes
Samuel Cross '24
Group Two: Campus Partnerships
Stephanie Cage
Bailey Myers '19
Jahari Shelton '23
Alicia Golston
Charles McKinney
Ike Sloas
Nolita Palomar '25
Group Three: Safety Measures
Elizabeth Thomas
Duane Loynes
Jaqueline Oliveira
Imaan Hussain '23
Riley Damiano '24
Elise Keller '24
Anne Beard '84
Shundreka Jenkins