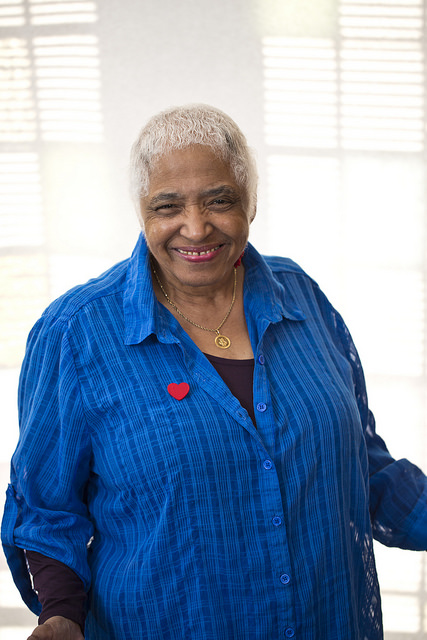 Born in Okmulgee, Oklahoma and reared in Nashville, Joyce Cobb first sang in her grandmother's church. At an early age the influence of music was present in her home environment. Both parents were avid music lovers, with an emphasis on Jazz.
Joyce's career spans from live orchestrations for Nashville's WSM radio and television stations, to live performances in Europe.  She landed a record deal with a subsidiary of Stax Records just before the label folded, but continued her recording career with West Coast-based Cream Records.  Under the direction of Wayne Crook of Shoe Productions, she wrote, sang, and performed the single "Dig the Gold" that earned her a NO.42 spot in Billboard Magazine. Maestro Alan Balter, conductor of the Memphis Symphony, heard her sing at the Peabody Hotel in 1990 and Cobb has since been invited to perform with the symphony on numerous occasions.
Ms. Cobb can be heard every Tuesday from 2:00PM until 4:00PM on WEVL FM90 (Memphis), with her show "Voices," which features a variety of vocalisms and personal interviews.  Every Wednesday night from 8:00PM until 10:00PM she hosts "Songs for My Father," a program that shares a collection of jazz music.
Joyce also travels from the East Coast to the West Coast with the Beale Street Jazz Band performing at traditional jazz festivals.  Joyce has been featured on numerous CDs with other artists and is currently writing and producing her own CD.