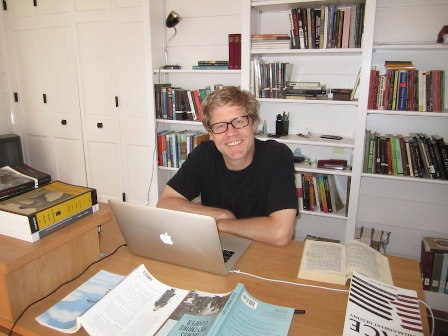 Jason Richards
Associate Professor of English
Jason Richards joined the English Department in 2008 as a visiting assistant professor before starting on the tenure track in 2012. His teaching and research interests include early and nineteenth-century American literature, Gothic studies, postcolonial studies, and critical race theory. His writing has appeared in ARIEL, Novel, American Transcendental Quarterly, Nineteenth-Century Prose, and African American Review. His book, Imitation Nation: Red, White, and Blackface in Early and Antebellum U.S. Literature, was recently published by the University of Virginia Press; it examines how racial and cultural imitativeness shaped national identity between the American Revolution and the Civil War. He is now working on a book that analyzes Edgar Allan Poe's writing in relation to globalization and modernity.  CV.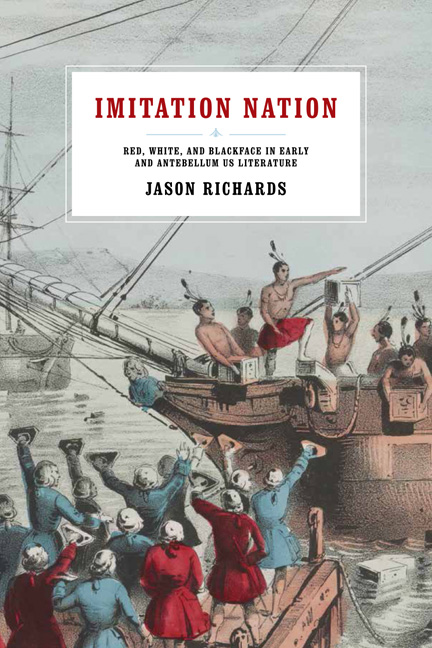 Book
Imitation Nation: Red, White, and Blackface in Early and Antebellum U.S. Literature (University of Virginia Press, December 2017)
Articles
"Emerson and the Gothic." Nineteenth-Century Prose 40/1 (2013): 61-90.
"Melville′s (Inter)national Burlesque: Whiteface, Blackface, and ′Benito Cereno.′" American Transcendental Quarterly 21.2 (2007): 73-94.

"Imitation Nation: Blackface Minstrelsy and the Making of African American Selfhood in Uncle Tom′s Cabin." Novel 39.2 (2006): 204-20.

"Localizing the Early Republic: Washington Irving and Blackface Culture." ARIEL 35.3-4 (2004): 159-81. 

Short Essays and Reviews
"North American Anti-Colonialism." The Encyclopedia of Postcolonial Studies. Wiley-Blackwell, 2016. 1222-27.
Review of Burnt Cork: Traditions and Legacies of Blackface Minstrelsy, by Stephen Johnson, African American Review 46.4 (2013): 784-86.
"Herman Melville." Men and Masculinities: A Social, Cultural, and Historical Encyclopedia. ABC-CLIO, 2003. 515-17.
Education
Ph.D., English, University of Florida, 2005
M.A., English, California State University, Long Beach, 2000
B.A., Comparative Literature and Classics, California State University, Long Beach, 1997