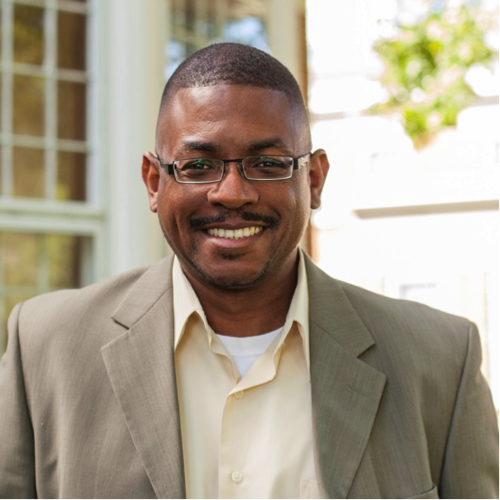 Duane Loynes, Sr.
William Randolph Hearst Teaching Fellow
Duane T. Loynes Sr. holds an interdisciplinary PhD in Religious Studies from Marquette University, a program that allowed him to engage theology, philosophy, and culture. His research interests are at the intersection of Africana religion/philosophy, methodology, black existential phenomenology, and critical race studies.
His current work focuses on the methodological assumptions that have historically provided theological justification for racial injustice, assumptions made all the more insidious because of their subversive nature. He is also interested in the engagement between black religion and black humanism, especially their respective roles in contemporary social protest movements and theory.
Dr. Loynes resides in Memphis with his wife, Ericka, and their son, Duane Jr.
"If you are at ease with the world as it is, if you feel morally at ease within it, you will never understand what we are about, for we are not satisfied with the way the world is, and we do not feel morally at ease with it. We see too much misery, too much exploitation, too many children with bloated stomachs, too many wretched slums, too many parents unable to care for their children, too many poor whose lives and deaths are determined by too few rich."
(Juan Luis Segundo)
" . . . by deforming God we protect our own egotism. Our falsified and inauthentic ways of dealing with our fellow men are allied to our falsification of the idea of God. Our unjust society and our perverted idea of God are in close and terrible alliance."
(Juan Luis Segundo)
Selected Publications:
"Black Humanism and Black Theology," in T&T Clark Companion to African American Theology, edited by Frederick L. Ware, Antonia M. Daymond, and Eric Lewis Williams (T&T Clark, 2018)
"Pentecostal Hermeneutics and Race in the Early Twentieth Century: Towards a Pentecostal Hermeneutics of Culture," in Constructive Pneumatological Hermeneutics in Pentecostal Christianity, edited by Kenneth J. Archer and L. William Oliverio Jr. (Palgrave Macmillan, 2016)
Education
PhD, Marquette University
M.A., Northern Illinois University
M.A., Wheaton College
B.A., Trinity International University