Austin Harrison is an Assistant Professor of Urban Studies at Rhodes College. Prior to Rhodes, he worked for nearly a decade as a practitioner in the community development field in Memphis, Youngstown, and other cities across the country. His research interests include neighborhood change, community development and organizing, housing policy, and structural disinvestment. Previous work has been featured in Housing Policy Debate, the Journal of Urban Affairs, Metropolitics, and Federal Reserve Bank publications. He also serves as a Senior Research Fellow for Innovate Memphis, a nonprofit think tank in Memphis, Tennessee, driving solutions for a variety of neighborhood-level challenges in the Memphis area.
Courses Taught at Rhodes College
FYWS 151 First Year Writing Seminar: Urban Stories, 2021 - 2022
INTD 225 Introduction to GIS, 2022
PLAW 206 Urban Politics & Policy, 2022
URBN 201 Introduction to Urban Studies, 2021 - 2022
URBN 350 Community Development & Action, 2020 - 2022
URBN 460 Rhodes College, Urban Studies Internship, 2021 - 2022

Selected Scholarship and Research
Peer-Reviewed Journal Articles
Melton-Fant, C., Harrison, A., & Ramsey-Mason, K. (2022). Race, mental health, and Evictions in Memphis, TN. Preventive Medicine Reports. (April 2022).
Harrison, A. (2022). The Promises & Realities of Data-Driven Community Development: Lessons from Memphis, Tennessee. Metropolitics. (February 2022). https://metropolitics.org/The-Promises-and-Realities-of-Data-Driven-Community-Development
Harrison, A., & Immergluck, D. (2021). Housing Vacancy and Hypervacant Neighborhoods: Uneven Recovery After the US Foreclosure Crisis. Journal of Urban Affairs, 1-17.
Mallach, A., & Harrison, A. (2021). Leaving the Old Neighborhood: Shifting Spatial Decisions by Black Homeowners and their Implications for Black Urban Middle Neighborhoods in Legacy Cities. Housing Policy Debate. (March 18, 2021): 1-33.
Harrison, A., Immergluck, D., Ernsthausen, J., & Earl, S. (2020). Housing Stability, Evictions, and Subsidized Rental Properties: Evidence from Metro Atlanta. Housing Policy Debate. (September 7, 2020): 1–14.
Peer-Reviewed Book Chapters
Harrison, A., & Immergluck, D. (2021) The Battle of the Belts: Comparing Housing Vacancy in Cool-Market Metros in the Sun Belt and the Rust Belt Since the Mortgage Crisis. In: Ten Years Tackling Vacancy and Abandonment: A Retrospective Examination of Strategies and Impacts. Center for Community Progress and Federal Reserve Banks of Cleveland & Atlanta.
Applied Research & Reports
Mound Up! Neighborhood Revitalization Plan prepared for Coalition of Orange Mound Community Organizations. July 2022
JP Morgan Chase PRO Neighborhoods Evaluation 2021 White Paper prepared for the Memphis CDFI Network. March 2022
Analysis of Delinquent Tax Foreclosures in Memphis prepared for Innovate Memphis. June 2021
JP Morgan Chase PRO Neighborhoods Evaluation 2020 White Paper prepared for the Memphis CDFI Network. March 2021
Using Data to Inform Local Decisions on COVID-19 Response & Recovery 2020 prepared for Whole Child Strategies and COMMONS. March 2021
State of Memphis Housing Report: Lessons from Responding to a Crisis. Prepared for City of Memphis Housing & Community Development. August 2020
COVID-19 Socioeconomic Vulnerability in Memphis, TN. Prepared for Innovate Memphis. May 2020
Tipping Point Neighborhoods in Memphis. Prepared for BLDG Memphis. December 2019
Evictions in Memphis: A Fact Sheet to Start the Conversation. October 2019
Memphis Middle Neighborhoods: Moving the Needle in the Right Places. Prepared for Neighborhood Preservation, Inc. March 2019
Macon Neighborhood Action Strategy. Prepared for the Macon-Bibb County Urban Development Authority. May 2016
Bloomfield 2020. Prepared for the Bloomfield Community Empowerment Center. April 2016
Grants/Contracts
Rhodes College Institute for Health Equity and Community Justice. Neighborhood Action Portfolio for 2022-2023 School Year ($101,000)
Mellon Foundation. Lower Mississippi River Hubs Partnership. Co-PI for Sub-Grant through Southern Illinois University. Awarded in January 2022 ($50,000)
State Justice Initiative. Shelby County Eviction Research Grant. Co-PI for Innovate Memphis. Awarded in April 2021 ($15,000)
Education
Georgia State University, Ph.D. in Urban Studies
University of Memphis, Master of Public Administration
Mercer University, Bachelor of Arts in History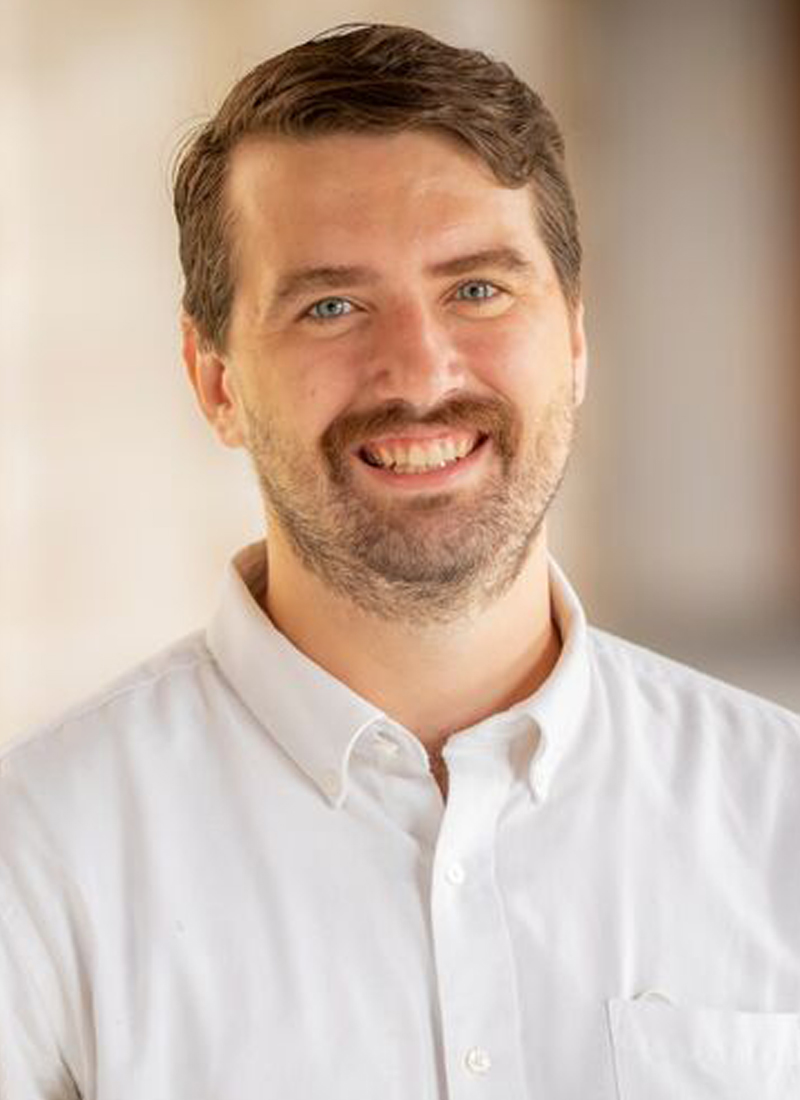 Assistant Professor of Urban Studies