Find your admission counselor on the map above or the list below. Not sure who to talk to? Contact the front desk at 901-843-3700 or adminfo@rhodes.edu.
901-843-3706
901-612-3732 (text)
Territory: Georgia, Missouri, Kansas
Schedule an interview with Ali
Schedule a Financial Aid appointment with Ali
A passion for equity in education lives within Ali Hamilton. Since 2016, she has worked in the Rhodes admission office, leading diversity recruitment and managing partnerships with Community Based Organizations in addition to her regular admission duties. "I feel supported to do this work at Rhodes," she says, "and feel like it's a genuine priority for the college."
Read more about Ali >>
She began her career in the education field working in the admission office at Centre College, where she graduated in 2008 with a degree in English and a minor in Creative Writing. She then moved to Teach For America, where she worked on education reform before she decided to go back to school, earning her M.Ed. in Higher Education from the University of Georgia in 2016, and then began her tenure at Rhodes College.
Though she will admit she was slow to acquiesce to living in Memphis, she now appreciates the city, especially for its music. "The talent, the history, the pervasiveness of incredible music here is unlike any other place I've lived or even visited." 
With a few years of admission experience now under her belt, Ali likes to tell students who might be at the beginning of their college search process to ask themselves the hard questions early on in the process. She encourages students to identify which places will help them grow into the kind of person they want to become, and says that once they do so, they'll  have a number of exciting options from which to choose.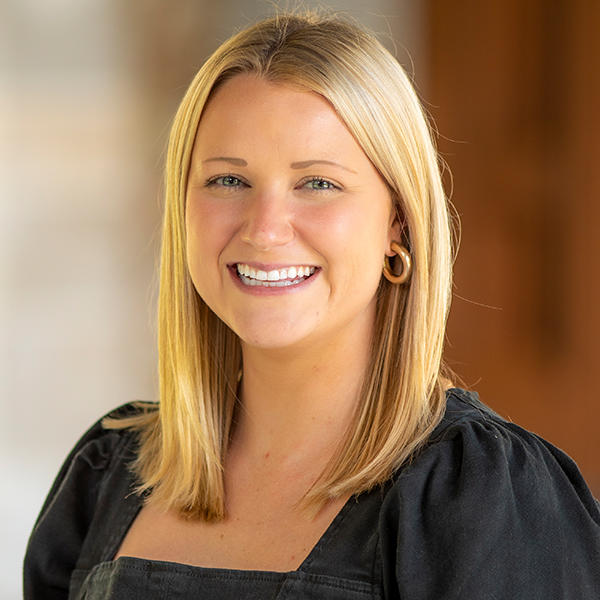 901-843-3705
901-437-0014 (text)
Territories: Arkansas, North Texas, Massachusetts, Maine, New Hampshire, Rhode Island, Vermont
Schedule an interview with Ally
Schedule a Financial Aid appointment with Ally
Sometimes it takes a little bit of time to find out what's best for you, or what you truly want. Although she looked at Rhodes as a high school student, Ally Rafferty '19 decided to enter college elsewhere. She quickly realized that the fit at that school wasn't right, so she transferred closer to her Little Rock, AR, roots, with the understanding that she would look for a small liberal arts environment to call home after that semester. That home became Rhodes, where she participated in many facets of campus life, but most notably worked with the admission team
Read more about Ally >>
"One of the highlights of my senior year was being an intern in our admission office. The team was so friendly and full of energy, and it was always the best part of my day walking into work."
She graduated in 2019 with a degree in Psychology and found reliable but unsatisfying employment. To her surprise and delight, the admission office reached out to her about a possible position, and she hasn't looked back since. 
"I still find it so easy to talk about how Rhodes pushed me outside of my comfort zones and helped me grow so much," she says. "I couldn't imagine enjoying what I do more!"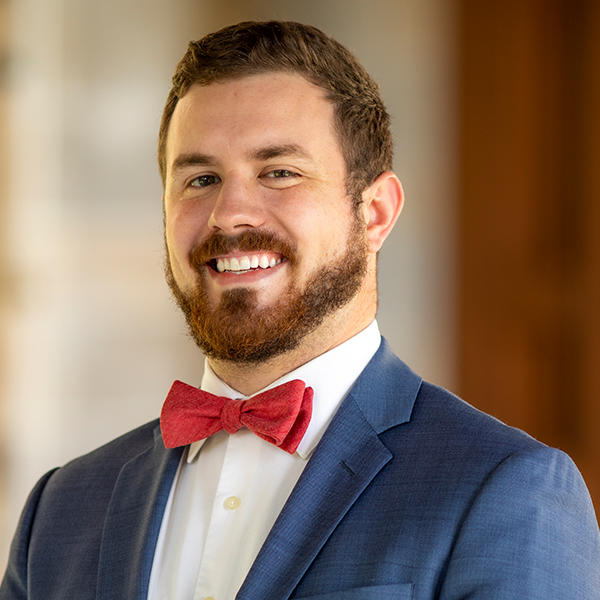 Read more about Caleb >>
"I've become friends with Rhodes alums who were not my classmates, many of whom graduated decades ahead of me," he says. "They've taught me that my education doesn't stop in college, and they've reminded me that I have both consciously and unconsciously picked up the tools that I need in order to keep growing for the rest of my life."
Caleb looked for liberal arts colleges located in major cities as he approached graduation from his Austin, TX, high school. Of the schools he considered, he chose Rhodes not only because it hit every mark that mattered to him at the time, but also because Memphis provided him, as he says, "the unknown quantity of adventure and room for discovery in and after my undergraduate days." 
He graduated from Rhodes in 2018, having completed an interdisciplinary major in History & International Studies, with an eye towards a marketing job. But when an admission post opened at his alma mater, he realized that it possessed many of the qualities he found exciting about marketing and has been working with the Rhodes admission team since.
When asked what advice he would give to students in the college search process, Caleb offers wisdom that anyone--student, parent, or otherwise--may find applicable to their lives:
"Practice reflection. Critically consider what experiences have shaped you thus far, in what aspects of your life you need to continue to improve, and then which environments offer you both continued development and new growth in unexplored areas of your life. Look for an environment where you can feel both comfortable and challenged. It's often unwise to remain exclusively in either of those zones for too long."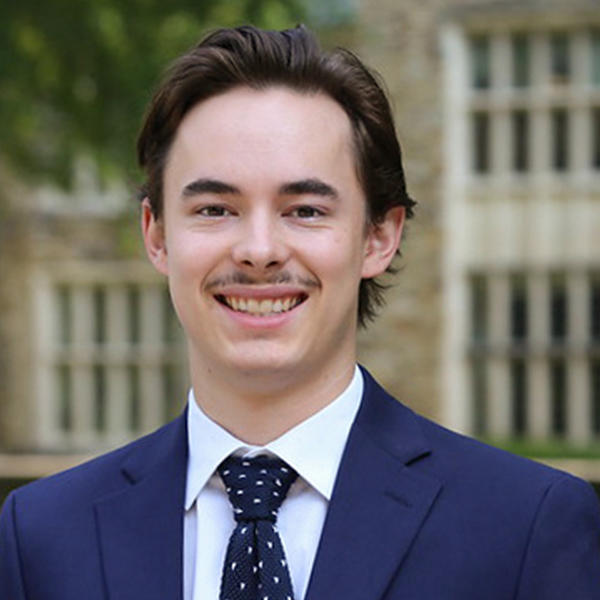 901-843-3060
Territories: Arizona, Central and East Tennessee, Iowa, Nebraska, Nevada, New Mexico, North Dakota, Oregon, South Dakota, Washington
Schedule an interview with Ian
When asked what kind of advice he would give to students in the midst of their college search processes, Ian Schiller '21 urges calm and patience. "I would tell myself to relax and enjoy the process," he says, "and to consider it also an activity of self-reflection."
Read more about Ian >>
Ian knows a thing or two about reflection, considering the English major and Religious Studies minor he earned from Rhodes. He found Rhodes when Men's Head Soccer Coach Matt Lamb approached him at a camp at Belmont University, not too far from his home in Clarksville, TN (which is the original location of what we now know as Rhodes College, but was then Southwestern University). 
When Ian made his campus visit, he felt valued not only by the coaching staff, but also by professors. He sat in on a class where a professor took time to make Ian feel welcome and a part of the class experience, even staying after class to talk. The friendliness he experienced inside and outside the classroom struck him, instilling confidence that Rhodes "was the perfect fit, and I have not looked back since."
Ian continues to be an avid reader and plays soccer in the Memphis community, where he praises the general accessibility of the town and it's diversity.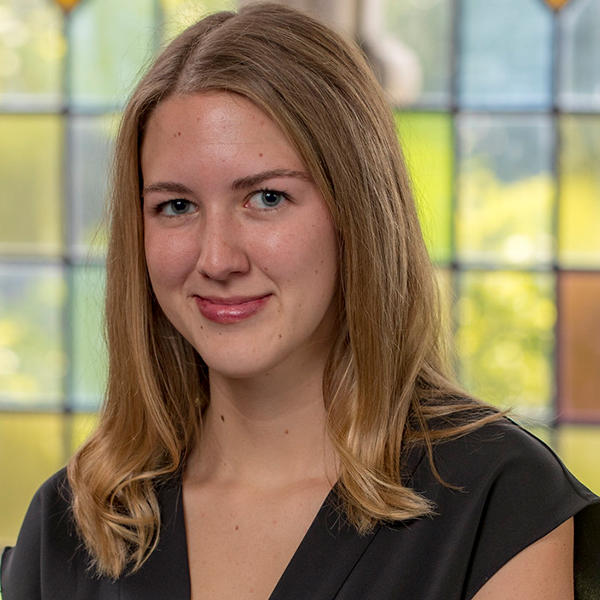 901-843-3702
"Working with student workers is easily one of my favorite parts of this job." If she hadn't said it outright, you would know this to be true about Jessie Jones based on her ability to relate with Rhodes students.
Read more about Jessie >>
Frequently, you will see one or more student workers congregating behind the front desk where she coordinates campus visits, not because these young people have to be there (and they don't), but because they enjoy her company.
Jessie arrived at Rhodes at the beginning of 2019 after graduating from Mississippi State University with a degree in Communication and a minor in Theatre. Though she was new to Rhodes, she quickly began to feel at home. "From my first day, everyone was very welcoming and inviting," she said. Now that she has settled into Memphis, she enjoys taking advantage of parks and trails where she can run or bike, but also can be found browsing for new reads at the Benjamin L. Hooks Public Library.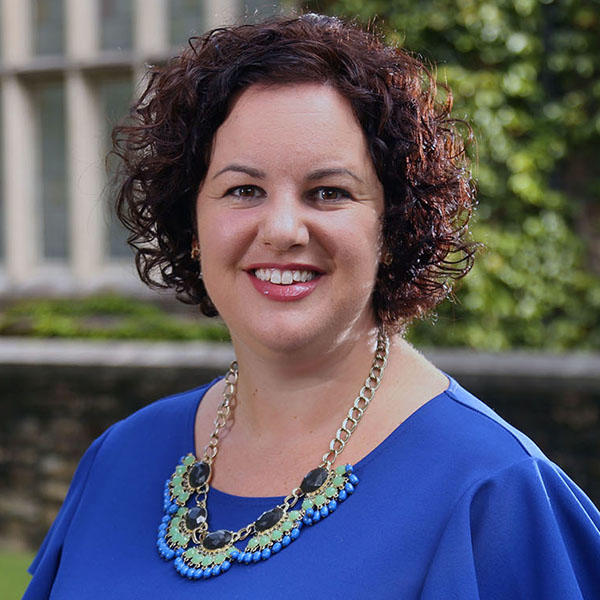 901-843-3709
901-586-0478 (text)
Territories: Alaska, Connecticut, Hawaii, New Jersey, New York, North Carolina
Schedule an interview with Lauren
Schedule a Financial Aid appointment with Lauren
Lauren Sefton '03 grew up only a 30-minute train ride from her home in New Jersey to one of the world's largest cities. While searching for colleges, she knew she didn't want to be even 30 minutes away from the newest restaurant or concert to come to town. However, she also valued the intimacy of a small campus community, and found that most small schools tended to be in more rural settings, while most urban schools were too large or didn't have a tight-knit campus environment.
Read more about Lauren >>
Enter Rhodes. Once Lauren visited campus and Memphis, she knew she had found the perfect blend of a small school in a big city. In her time at Rhodes, she chose an Interdisciplinary Major of International Studies and Political Science and studied abroad several times. She graduated in 2003 and immediately began her professional life in the Rhodes Admission office, where she has worked ever since. In that time she has served as a past President of the Southern Association for College Admission Counseling (SACAC) and currently sits on the Board of Directors for the Colleges That Change Lives (CTCL).
Living in Memphis became a welcome change for Lauren from her New Jersey roots. "Memphis is much more relaxed and affordable than living in the Northeast," she says, adding, "Southern hospitality really does exist."
As she has spent more time at Rhodes, she has noticed some positive changes to her alma mater, most notably one of diversity. "The Rhodes community has become a much stronger part of the city of Memphis and has also become a much more diverse environment than when I was a student," she says. "We recognize our responsibility and place in the city, and there's a mindset of working towards an ever more inclusive and welcoming community on campus."
Lauren enjoys traveling extensively and exploring downtown Memphis with her husband and young son when she's not recruiting students to Rhodes from all over the world.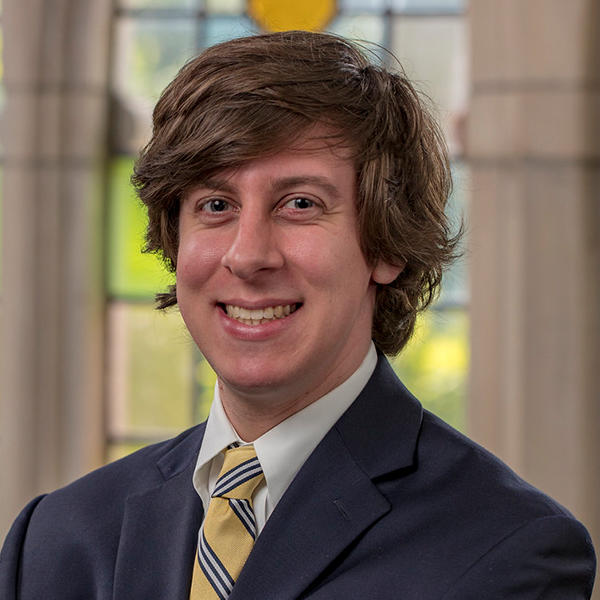 901-843-3524
901-410-9221 (text)
Territories: Delaware, Louisiana, Pennsylvania, West Virginia, West Tennessee Private Schools 
Schedule an interview with Mac
Schedule a Financial Aid appointment with Mac
As a born-and-reared Memphian, Mac Trammell had always known about Rhodes growing up. But when it came time to choose a college, he had his sights set outside the city limits. He attended and graduated in 2017 from Washington and Lee University, having double majored in Journalism and English.
Read more about Mac >>
While he enjoyed his time at school and received a first-rate education, he did begin looking longingly back at Memphis, finally able to see the incredible growth that the city had undergone beginning shortly before his departure.
He moved back and found a job working with youth and also doing Communications work at a local church before applying for his current position at Rhodes.
"Because I came from a liberal arts background and have a deep love for the city of Memphis," he said, "I felt like Rhodes was a great fit for me and feel lucky to have been granted a chance to work here."
Since joining the Rhodes admission staff, the architectural beauty of campus has continually struck him as one of his favorite aspects of the school. "It is a great privilege," he said "to be able to look up every day and be engaged on an emotional level just by the sight of campus."
Mac enjoys playing pickup basketball, whether with the regulars at Rhodes after work or with his buddies at his high school on the weekend. He also exhibits an avid fandom for the NBA and especially the hometown Memphis Grizzlies.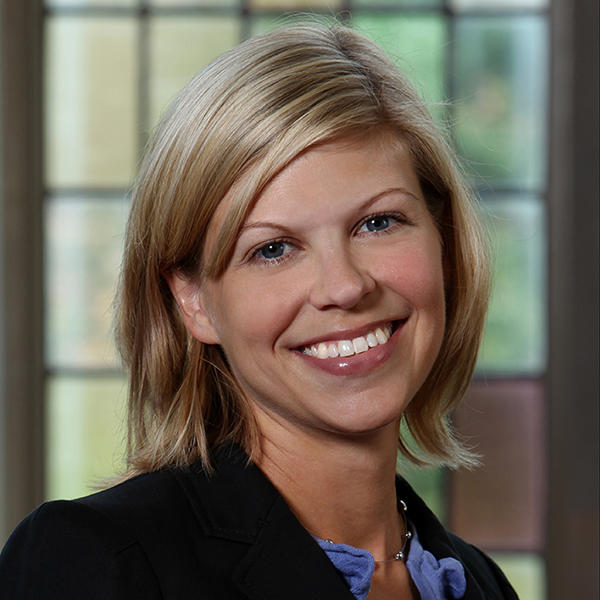 901-843-3225
901-329-8954 (text)
Territory: Kentucky
Schedule an interview with Megan
Schedule a Financial Aid appointment with Megan
The student experience not only attracted Megan Starling '02 to Rhodes, but also has continued to shape the way she interacts with the school. As a prospective student from Lexington, KY, she wanted to feel an immediate connection to a student community, while simultaneously being able to create and maintain meaningful relationships with professors in and outside the classroom.
Read more about Megan >>
She credits the students who hosted her on overnight visits as an important factor in her decision to attend Rhodes. "They represented the true warmth, authenticity, and intelligence that I still know to be true of our students today," she says. Once she chose Rhodes, she declared a major in Psychology and graduated in 2002, and subsequently received a Masters of Science in Conflict Management from Kennesaw State University.
Megan found her way back, after spending some time abroad in Thailand, to her alma mater's admission office, where she has had a hand cultivating and reinforcing for the last 11 years the same sense of community she felt when she visited as a high school student. Her dedication to the student body of Rhodes can be seen most directly in her relationships and interactions with current students, many of whom she recruited herself.
Megan has enjoyed making a home out of the city of Memphis, which she says has an unapologetic authenticity. "It has long embraced its faults and challenges," she says, "but is finally starting to celebrate its strengths and opportunities." When she gets time away from the many duties of being Director, she likes to run the trails in nearby Overton Park and also loves bringing her young son to campus with her husband.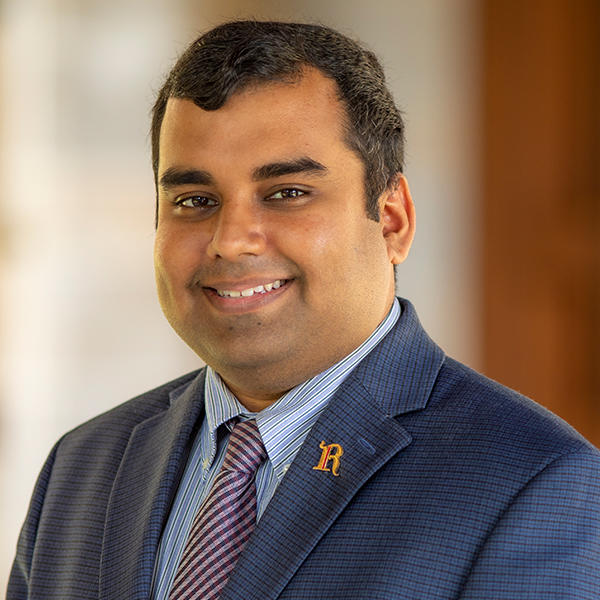 901-843-3710
901-390-5730 (text)
Territories: Colorado, Indiana, Ohio, Michigan, Illinois, Minnesota, South Carolina, Wisconsin
Schedule an interview with Piyush
Schedule a Financial Aid appointment with Piyush
There were several factors that played into the decision Piyush Kumar '17 made to attend Rhodes College. Memphis, to him, represented an upgrade from his Greenwood, SC, home, and not only did the internship and research opportunities at close-by hospitals and health care providers intrigue the pre-med mind of Piyush, but the diversity he saw on campus during those visits confirmed to him Rhodes was where he wanted to be. 
Read more about Piyush >>
"I knew I would be attending an institution where I could feel accepted," he says, "and was confident that Rhodes would be an environment where my beliefs would be respected."
He graduated from Rhodes in 2017 with a degree in Biology and a minor in Chemistry and headed to medical school, where he earned a Masters in Biomedical Sciences from Virginia College of Osteopathic Medicine. However, after his first year of medical school, Piyush re-evaluated his career priorities by focusing on his true passion of working with students. He concluded that he needed to make a change, and so took a leap of faith to give back to the school he felt had given him so much.
"Rhodes did a lot for me when I was here as a student," he says, "so being able to help prospective students--especially those interested in Pre-Health--find Rhodes is fulfilling work."
Piyush likes to try new restaurants around Memphis and support local sports teams like the Grizzlies and 901 FC. We would also be remiss if we didn't mention that he bakes great cheesecakes.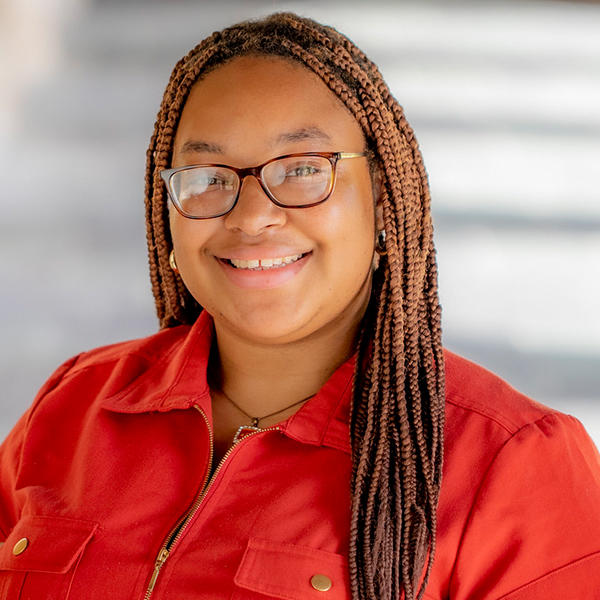 901-843-3154

Territories: California, District of Columbia, Maryland, Virginia, Mississippi
Schedule an interview with Sydney
Sydney Jones '21 stepped foot on the Rhodes College campus for the first time her senior year of high school when she attended one of the college's multicultural visit programs. When she and her family checked in, students and staff greeted them, putting at least her parents at ease. But it was the experiences Sydney had, especially with her host, Zaria Jones '19, that weekend that sold her on Rhodes.
Read more about Sydney >>
"The overnight experience allowed me to see how close Black students were with each other on campus," she says, "which was pertinent to my decision. I had a great time going out to campus events with them and knew that in addition to living in the center of a city, I could see myself making friends on this campus."
After graduating with a major in Political Science and minor in International Studies, Sydney joined the admission office at her alma mater. She aspires to expand Rhodes' reach by "informing students, like myself, who would not have heard about the institution intentionally."
Outside of the office, Sydney enjoys interacting with the natural world. Hiking, swimming, and camping are a few of the ways she finds peace in nature.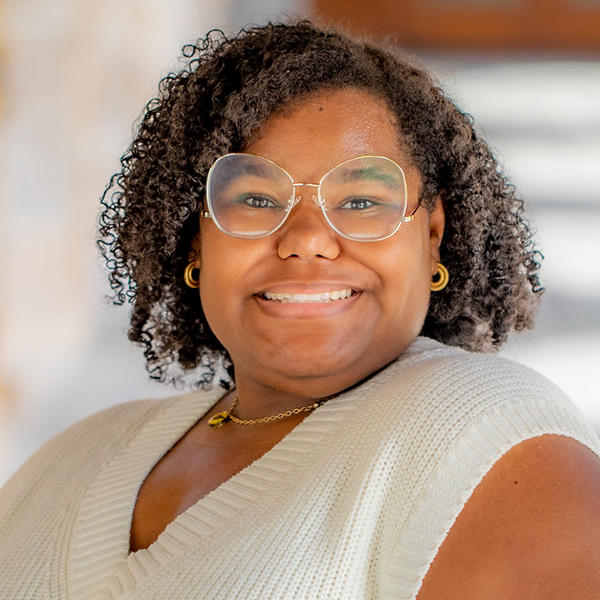 901-843-3657
Territories: Idaho, Florida, Montana, Utah, West Tennessee Public Schools, Wyoming
Schedule an interview with Zoe
Zoe Scott '21 thought that she would be a Biology major at Rhodes until she met Dr. Shana Stoddard, a professor in the Chemistry department. After a lengthy discussion with Dr. Stoddard, Zoe realized she could marry her love for baking with her classroom penchant for the sciences with an eye towards eventually becoming a food scientist.
Read more about Zoe >>
Zoe knew that access to professors was one of the premier reasons she wanted to attend Rhodes. "I chose Rhodes because I really thrive in a small classroom setting where you can get to know your teachers and peers," she says. She graduated with a major in Chemistry and a minor in Music before joining the college's admission department.
In addition to the opportunities in the classroom, Zoe feels strongly about the diverse communities on campus, loves talking with members of the Rhodes community about the legacy the school has created, and appreciates the location in her growing hometown of Memphis. To use a baking metaphor, it's a perfect confection.
For students currently applying, Zoe advises them to look outside of all of the classes the school offers. "College is not just classes," she says. "Make sure that the school has all of the extracurriculars or clubs you're interested in, too."
For International Students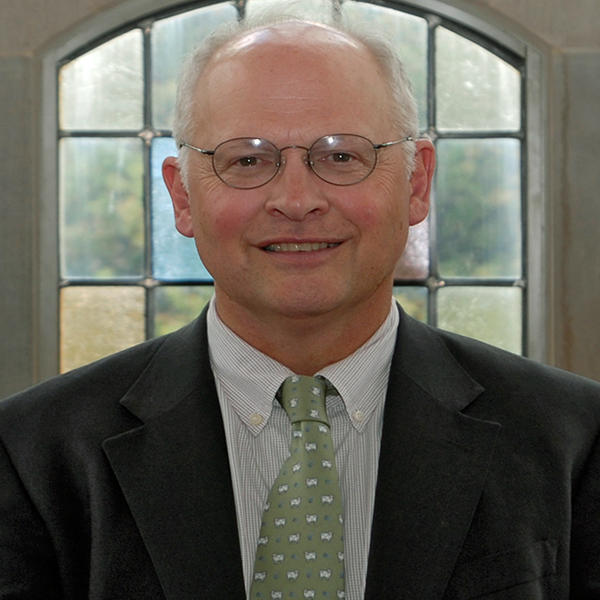 email: thomas@rhodes.edu
Territories: All international locations except Central & South America