LAS major Anna Rodell ('17) was selected to participate as a Rhodes Institute for Regional Studies during Summer 2016. Her research focuses on educational challenges that Latino youth face in the greater Memphis area and resources available to help them overcome those challenges. Anna also interned at the Community Legal Center during Spring 2016; previously she had interned for a local immigration attorney.  In June 2016, she traveled to a family detention facility in Dilley, TX to perform client intakes with the women staying there (most of whom came from Guatemala, El Salvador, and Honduras). They worked under the auspices of the CARA Pro Bono Project, which aims to help the detained women and their children through the credible fear interview and bond process so that they can leave the detention facility and subsequently pursue asylum status.
LAS minor Austin Siegfried ('17) interned with The Hunger Project in New York City in Summer 2016.  
Nick Barnum ('19) was selected as the recipient of the Outstanding Beginning Student in Latin American Studies Award, given during the annual Awards Convocation.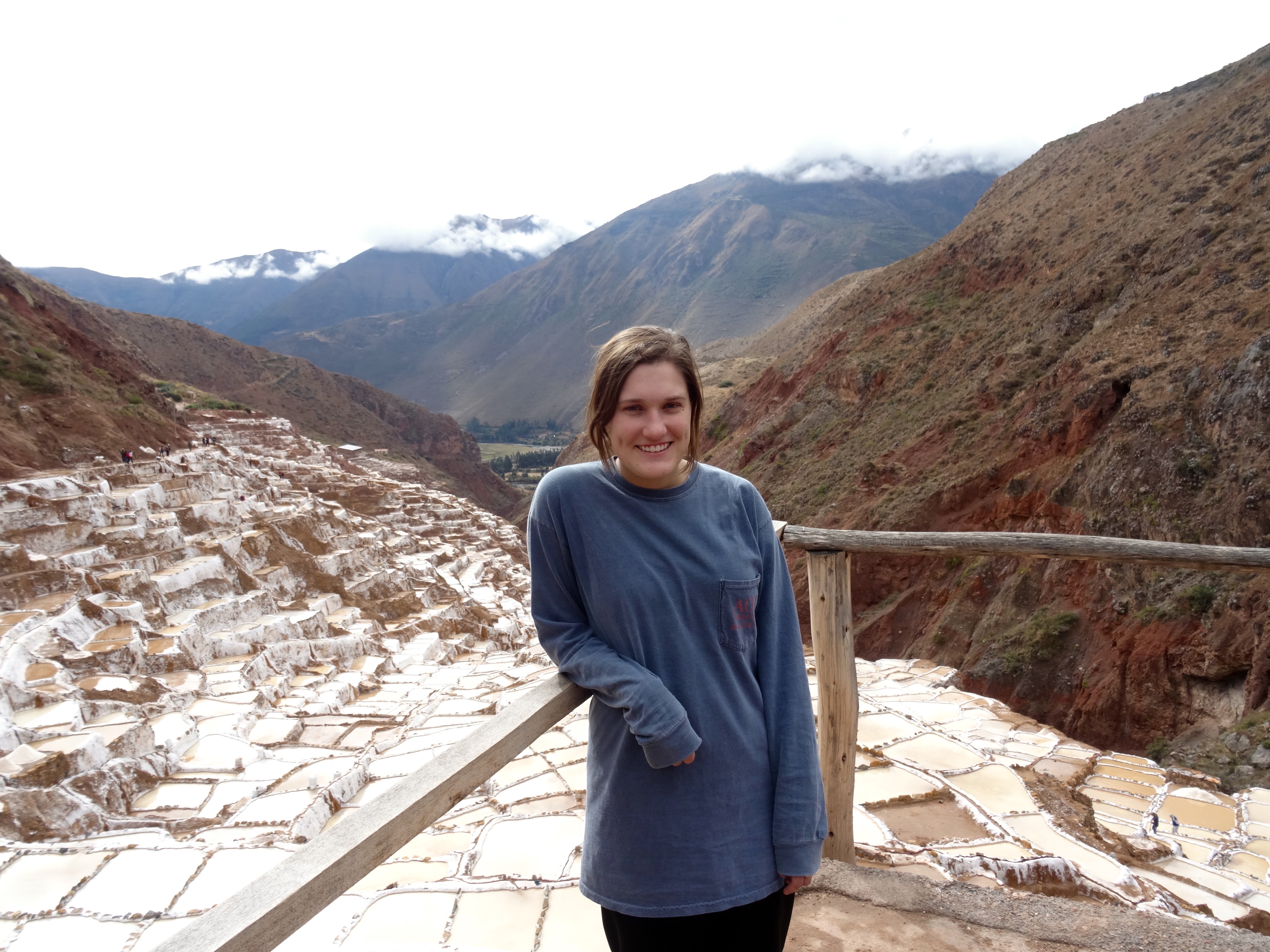 Alumni
With the financial support if he LAS Program, several graduating seniors presented their research at the 24th Annual Latin American Studies Symposium hosted by Birmingham Southern College in April 2016. Isabelle Bruner (Spanish and International Studies double major) and Mariam Ebeid (Biology) and LAS majors Sarah Clifton and Emily Gibson made the following presentations: 
Isabelle Bruner. "Más allá de los límites: Unamuno y Borges"
Sarah Clifton. "Factors behind the under-utilization of health care services and low access to health care in the Mexican immigrant population in the United States" 
Mariam Ebeid. "El yo, la memoria y Borges en El olvido que seremos" 
Emily Gibson. "Rogue, Radical, and Relentless Priests of Latin America"
LAS minor Elizabeth Poston ('16) was selected to receive a Fulbright US Student Award for the 2016-2017 academic year and will head to Ecuador, where she previously participated in the Rhodes Maymester program in Cuenca. For details visit: http://www.rhodes.edu/stories/four-seniors-receive-fulbright-awards. Elizabeth interned at Su Casa Family Ministries in Spring 2016. She took on varied responsibilities, including teaching adult English classes, organizing fundraising events, and helping with plans for a bilingual preschool, scheduled to open next year. During the previous summer, Elizabeth had completed a summer service fellowship with Su Casa.
LAS majors Ailsa Bryce, Lucy Gregor, and Gavi Perl presented their senior research projects at the Department of Language and Literature Third Annual Undergraduate Interdisciplinary Conference on Latin American and Iberian Studies, held at Lee University in March 2015.
Lucy Gregor (2014)
INTERVIEW:
1. How did you become interested in the region?
I became interested in the region because I love Spanish and wanted to learn everything I could about Spanish-speaking countries. By pursuing both the International Studies and Latin American Studies majors I've been able to combine my two academic interests, international studies and Spanish.
2. What have you enjoyed most about the LAS major?
I've enjoyed being able to take classes from various departments. The information about Latin America I learn in one class is always applicable to what I am learning in another. For example, I've been able to take classes for Latin American Studies in Music, Anthropology, Spanish, and International Studies, and it always impresses me how much crossover there is among these classes.
3. What do you think are the most important things to know before you go abroad?
There will be many times abroad when you'll be out of your comfort zone, and it′s okay to be uncomfortable. Those situations are often where you learn the most. For example, it's okay if you stumble when speaking a foreign language. Usually, the locals are happy to help you; and the more you speak, the more you will improve.
4. Why do you think studying or volunteering abroad is a valuable experience?
For me, studying abroad has been critical in improving my second language, Spanish. I also believe that studying abroad opens you up to new experiences and people, and that because of your interactions with people from another country, you'll have a better understanding of a culture different from your own. I think it's very important for Latin American Studies majors as well as International Studies majors to understand various global perspectives, and not just the perspective of their own country. 
5. How do you think you'll be different when you get back?
I had a very interesting experience abroad: I was working for the US government (the US Commercial Service office in the American Embassy in Lima, Peru). I think I will be different when I return to the States because I now have a very good understanding of how the US promotes its interests abroad. It is one thing to learn about what our government does abroad in class and another thing to see it happening in a foreign country. I interacted with both Americans and Peruvians on a daily basis and was therefore exposed to different perspectives. I now also have a better idea of the work I′d like to do if I end up working for the US government in a foreign country. 
Gavi Perl
Gavi Perl has been working as a paralegal in a boutique immigration law firm in Memphis since graduating from Rhodes.
INTERVIEW:
1. How did you become interested in the region?
I grew up in Turrialba, Costa Rica between the ages of one and seven, so really my first memories are from Latin America. When I moved to the US, I knew I would always want to go back to the region and have different experiences there. 
2. What have you enjoyed most about the LAS major?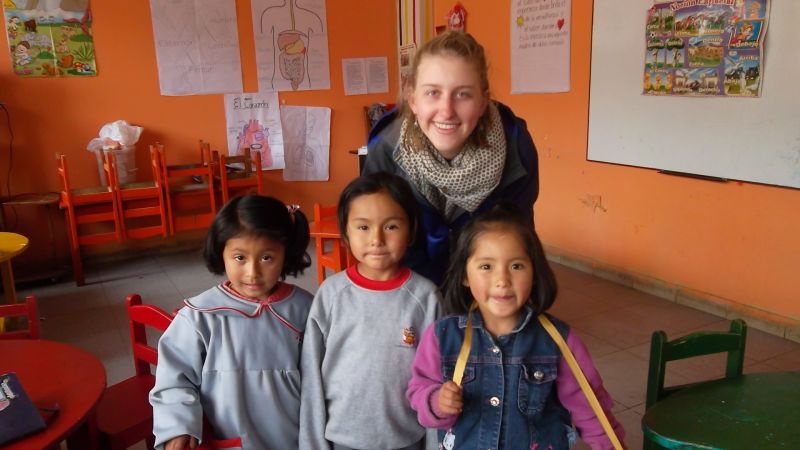 I've really enjoyed how LAS is an interdisciplinary major, so I've been able to take a wide range of courses, from anthropology and Spanish courses to history and international studies. I enjoy how it's a small major; the professors are able to help us direct our interests.
3. What do you think are the most important things to know before you go abroad?
Research the history of the country where you are going. Know to the best of your abilities the customs and traditions of the people. Also, it is extremely important to know what the weather will be like.
4. Why do you think studying or volunteering abroad is a valuable experience?        
It′s important to know how other people in this world live. It is particularly important to step out of your comfort zone and do things you have never done before. 
5. How do you think you'll be different when you get back?
I hope to be completely fluent in Spanish when I return and to have made lifelong friends. I'm sure my time in Buenos Aires will be an incredibly rewarding experience, and I can′t wait to come back to Rhodes and share what I have learned.
Ailsa Bryce (2015)
Since Fall 2015, LAS major Ailsa Bryce ('15) has been working as Volunteer Program Manager for Mayan Families in Panajachel, Guatemala. This NGO collaborates with local communities and administers programs providing shelter, food, medical care, and education.
In April 2015, LAS major Ailsa Bryce was selected as the recipient of the "Outstanding Advanced Student in Latin American Studies" Award. She was also inducted into Phi Beta Kappa. In addition, Ms. Bryce earned the distinction of Honors in Latin American Studies in May 2015. Her project analyzes the factors that have contributed to the high rates of femicide in Guatemala in recent years.
INTERVIEW:
1. How did you become interested in the region?
I attended school in the United Kingdom, where it is common to take a gap year between school and university to do some traveling. During that year I decided to go back to Latin America (my family had lived and worked in Mexico and Panama for a few years). I traveled alone and volunteered in Costa Rica, Nicaragua, Guatemala, and Argentina. These experiences introduced me to the huge diversity of the region and also to some of the challenges the various countries face. I knew that I wanted to return to Latin America to live or work but wanted to gain a more rounded understanding of it before doing so.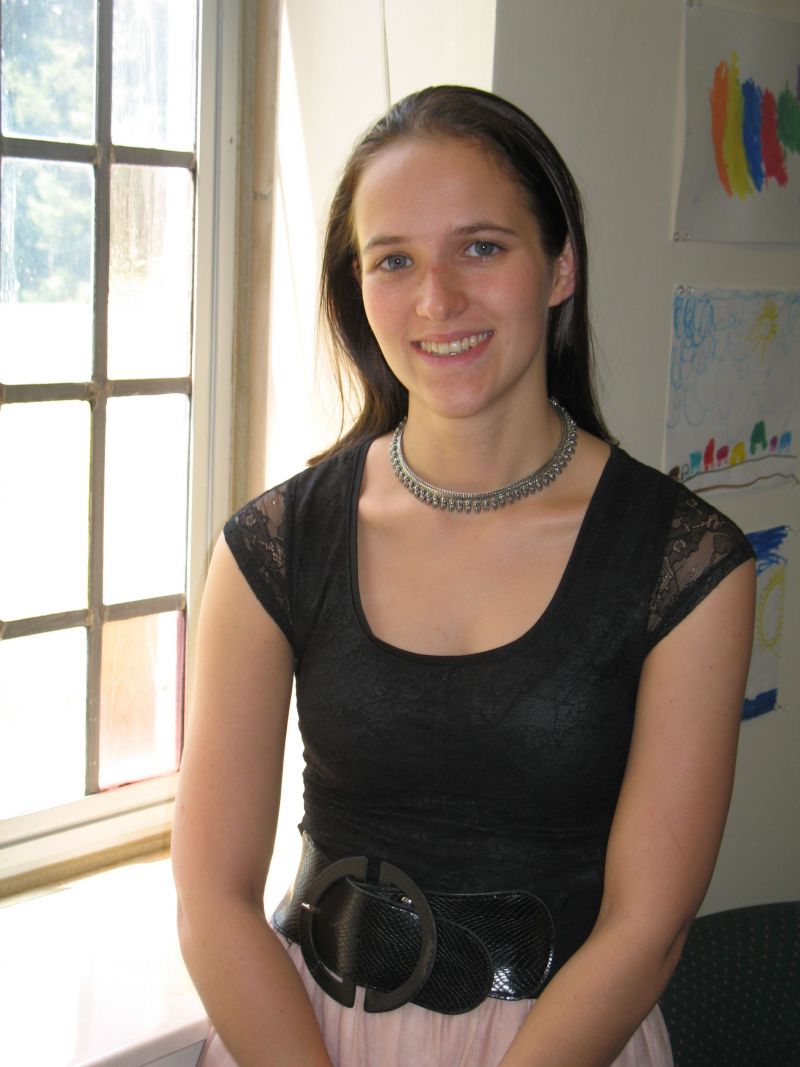 2. Have these volunteering experiences in any way shaped your Rhodes career?
While in Argentina, I worked with abused and neglected children and with families living in poverty outside of Buenos Aires. Looking back I realize how naïve I was when I began volunteering. However, it quickly dawned on me that those I was working with were people whose voices are not often heard, and although their situation is improving, they are still forced to struggle daily against an unfair system. While eventually I would like to continue doing this kind of work in Latin America, I have welcomed the opportunity to pursue similar activities in Memphis. Since arriving at Rhodes I have become heavily involved with the local Latin American community and, in particular, with women and children. In my sophomore year I volunteered as a bilingual advocate for immigrant victims of domestic violence, and I later began volunteering as a Shelby County children's advocate. I hope that the experience I have gained in Latin America and the work, both academic and voluntary, that I have done at Rhodes and in Memphis will help prepare me to return to the region.
3. What have you enjoyed most about the LAS major?
I have particularly enjoyed the interdisciplinary approach to the major, which has allowed me to explore my interests in gender and advocacy from different perspectives. For example, I have been able to study both the cultural contexts surrounding gender issues and the political realities facing advocates. Meanwhile, the huge variety of opportunities available off campus has allowed me to combine classroom learning with real-world experiences.
Megan Colnar (2008)
ALUMNI PROFILE
I graduated in 2008 with a double major in Latin American Studies and International Studies. While at Rhodes, I was awarded a Buckman Fellowship to study abroad in São Paulo, Brazil. I also served as a Kinney co-coordinator and worked on campus and in the community to promote peace and justice and draw attention to environmental issues. I helped organize the first-ever Peace and Justice Activism Week on campus and volunteered for the Mid-South Peace and Justice Center.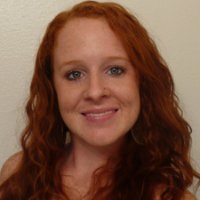 During my senior year, I was awarded the Watson Fellowship to study peace and reconciliation around the world. Upon graduating, I traveled to Rwanda, India, Northern Ireland, the United Kingdom, Chile, and South Africa. Although each country was different and I enjoyed my time in each of them, I found myself spending the most time in Chile and developing the interest in Latin America that I had first cultivated at Rhodes. I initially approached my Watson project as an academic investigation. However, as the project progressed, I began to develop a more personal and practical style and reconcile the activist and the academic in me. Following my completion of the Watson, I worked to further develop my professional skills. Having gained a strong theoretical background in my studies at Rhodes, I decided to pursue a Masters in International Development Practice at Columbia University. I am now working at a non-profit called The Hunger Project, which aims to combat poverty and hunger around the world by collaborating with grassroots organizations and empowering female activists. I am involved in monitoring the effectiveness of these programs and ensuring that they are sustainable while also equipping the organizations with the tools needed to evaluate their own progress.
Lance Ingwersen (2003)
ALUMNI PROFILE
Since graduating in 2003, I have taught middle school and high school in public schools in south Texas and on the south side of Chicago and worked as director of programs and policy at Latino Memphis. During that time, I conducted research and co-authored essays with my undergraduate advisor from Rhodes, Professor LaRosa. I started a Masters program in Latin American history in 2008 at Arizona State University (completed in 2010) and am currently a PhD candidate in Latin American history at Vanderbilt University. I spent the 2013-14 academic year on a Fulbright-Garcia Robles fellowship doing dissertation research. I intend to pursue a career in academia after completing my degree.
Rhodes' emphasis on service learning, its commitment to developing critical thinking skills, and its fostering of community and academic exchange contributed significantly to my career goals. Tutoring elementary school students alongside professors and other LAS students oriented me toward a career in education and led me to the classroom. Though I did not train to be an educator, the critical thinking skills promoted by Rhodes' liberal arts curriculum prepared me for the challenges of public education and my day-to-day experience in the classroom. They also prepared me to lead a youth development program at a local Memphis high school, organize community fairs and forums, and conduct policy analysis, all requirements of my job at Latino Memphis. The relationships I developed with professors at Rhodes contributed significantly to my career goals, as well. I got to know my professors. I visited them during their office hours, and they, particularly Professor LaRosa, with whom I have engaged in sustained collaborative research over many years since graduation, are largely responsible for my decision to enter the academy. I aspire to influence my future students in similar ways.
Laura Sellers (2008)
ALUMNI PROFILE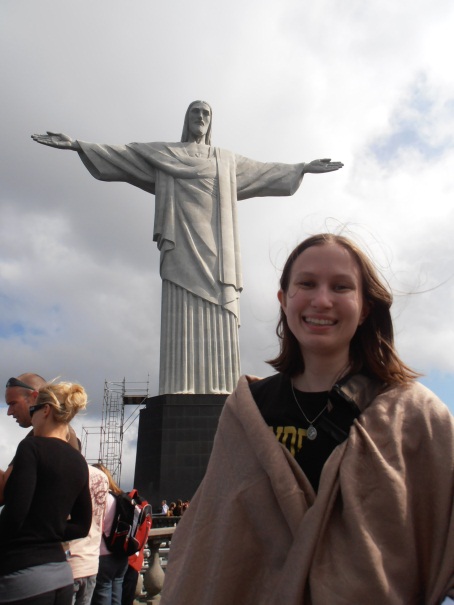 Despite not being a Latin American Studies major, during my time at Rhodes I developed a keen interest in the region, and after graduation I earned a Masters degree in Latin American Studies. Early on at Rhodes, I thought I was going to focus on Europe as a part of my International Studies degree. I spent the summer after my sophomore year in Madrid working at an immigration NGO as a Mertie Buckman Summer Intern. However, when I got to my senior year, I took Professor Risley's Latin America sequence (International Studies 273-274). I had studied Spanish since elementary school and always enjoyed the chance to do more in-depth learning about Latin America, so those classes really awakened my interest in the region. 
During my senior year, I was weighing various options for grad school (both Ph.D. and Masters programs) and I thought I would regret letting the opportunity pass by to gain a deeper understanding of the region while taking classes across several departments. I was awarded a Foreign Language and Area Studies (FLAS) scholarship from the Department of Education to learn Portuguese, and I took Portuguese all four semesters. I was able to travel abroad for a six-week Portuguese language program in São Paulo, Brazil, also funded with a FLAS summer scholarship. I'm a big believer in learning a foreign language in an immersion environment, and it was a wonderful opportunity to get hands-on experience with the language, make a lot of new friends, and explore a country that I had been studying for the past year in my language, history, and political science courses. In terms of coursework, I took numerous history classes, several Portuguese classes, and an assortment of political science, Spanish, and sociology courses. I ultimately decided to stay at Vanderbilt to pursue a Ph.D. in political science with a focus on comparative politics and American politics.