"On this Maymester, we were given unique access into the multifaceted perspectives regarding the refugee crisis in Greece. I really appreciated hearing directly from Greek officials, as well as Greek citizens who have been affected by the continued influx of refugees," --Mackenzie Lampner '19.
From June 21 to July 10, 2018, students who participated in the International Studies maymester visited Athens and Lesvos, Greece and London to study Europe's twin crises: the economic and the refugee crises.
Led by Dr. Nikolaos Zahariadis, the group visited refugee camps and non-governmental organizations (NGOs) in Athens and Lesvos. They were also given a tour of Parliament, where they met the president of the Hellenic Supreme Court and the chief prosecutor.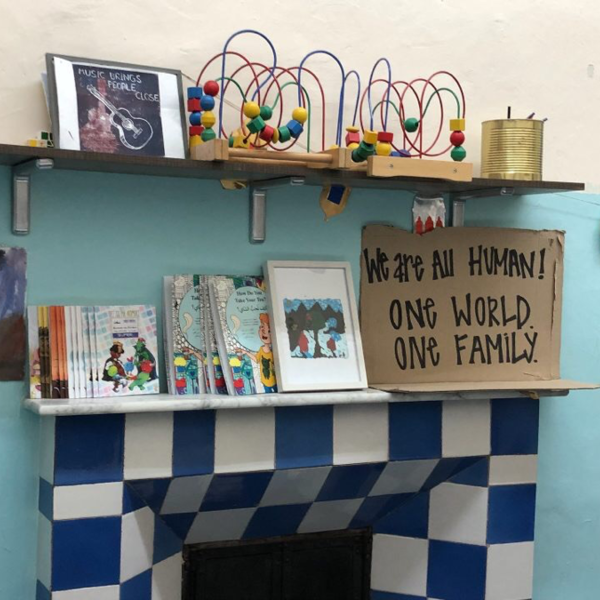 The single most common word I saw spray painted across the island of Lesvos was the word "Hope." I am very familiar with this word as "Hope" is also scattered throughout New Orleans after Hurricane Katrina hit in 2005. This word might be the most powerful word in the English language because of what it means to people in despair. Hope is having the belief that life will get better and that happiness is achievable for everyone. I personally think hope is stronger than faith because hope is what pulls people out of darkness. I was not surprised at all when I saw this word painted all throughout Lesvos because it is what the people, both local and refugees need.
--Katherine Bolyard
A House Divided Against Itself Cannot Stand
In a country divided, the parliament is no different. The Greek legislative body is split and so is the grand staircase located within the former palace. The staircase begins undivided, but at the landing it divides into two smaller staircases. I believe this is symbolic of how things seem to have gone ever since the economic crisis in Greece began. Every time, a step in the right direction is taken, a new variable is added to the mix, further complicating the situation. With so much turmoil and division, it is no wonder that thus far none of the programs have been successful in righting this sinking ship.
It seems as if everyone, both in and outside of Greece, is more worried about who is to blame for the turbulence than about how it is going to be resolved. It is times such as these that require the greatest shows of unity. Of course, it is also times such as these that make those same displays of cohesion the most difficult. With each passing day that the crisis remains a crisis, the morale of the citizenry plummets, and tensions around the country soar. If pessimism could be converted into currency, surely the economy would be booming by now.
--Ben Crane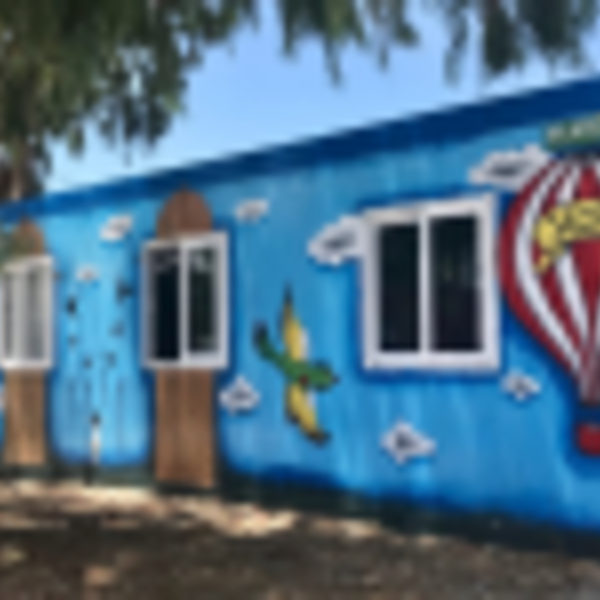 The brightly colored hot air balloon painted on this trailer reveals that, even in a refugee camp, people still have the resilience to hope. Both the trailer and the poem envision a better future, no matter how discouraging the present is. Kara Tepe shows refugee children and families love, where other reception centers may have broken them. It defied the dismal reality of the refugee crisis with its colors and bicycles and playgrounds. Though for every Kara Tepe, there may be a Moria, what Kara Tepe shows us is how much better we could be handling the refugee crisis. We could handle it better by breaking the rules of politics in 2018: shattering xenophobic rhetoric, revealing the humanity of migrants, viewing migration as a reality to be managed rather than a problem to be solved. You were not like the realtor in the poem because you weren't trying to sell us a shithole. Our generation has inherited this world. We cannot sell it and hope someone else tries to make it beautiful, because who would? Who can, if not us? We are students with more privilege, opportunity, and access to ideas than any generation before us. Instead of a realtor, our professors are like contractors, showing us other properties as examples of how to make our world more beautiful. By walking through Kara Tepe, we are inspired to remodel our reality, so to speak. We have seen the good bones of this world in people like Afroditi, in Kara Tepe, in the organizations dedicated to helping refugees. Kara Tepe is like a small-scale model, the potential renovation of a sometimes hellish reality.
--Jaclyn Flood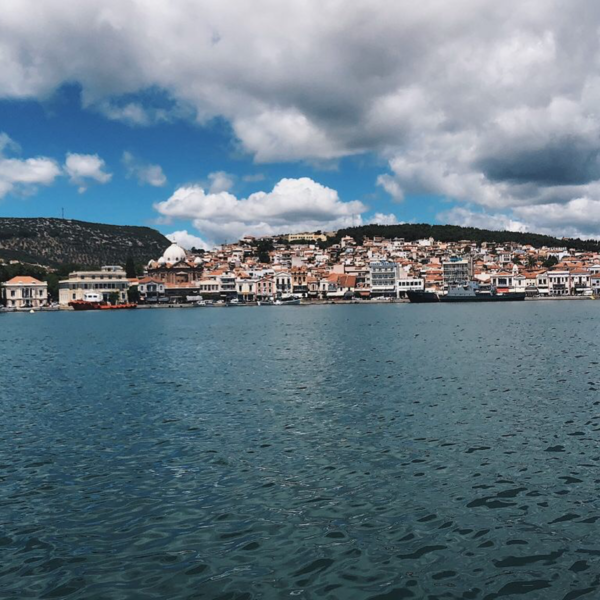 The Migrant Crisis is Over
Three years ago, nearly 7,000 migrants flooded the shores of Lesvos every day, where they then packed up their entire lives and made one of the last stretches of their journey toward the intake centers in Mytilene. Hungry, wet, down-trodden, hundreds of exhausted women and children collapsed in town squares, awaiting transportation to the already overcrowded camps.
This year, the beaches are empty except for a stray boat that makes its way across the sea from Turkey. This year, the town squares are absent of refugees encampments. In a way this year, the migrant crisis is over. Maybe what Europe is experiencing right now is something completely different. Maybe it's not a crisis over immigration, but rather a moral crisis. A crisis of responsibility, of leadership, of solidarity. And that is all the more terrifying.

--Shannon Tierney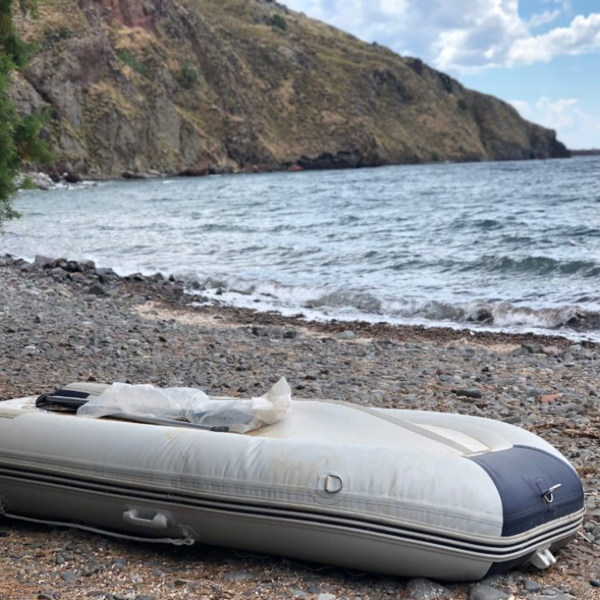 Lesvos: The Journey of a Refugee
The child's life becomes a game of waiting, as does the same for the woman who adopted him in the camp, and more people struggle every day in these camps to even prove that they have a danger to escape in the first place. An officer pulls a man into a boat, and throws him back into the ocean, or a family leaves together happily to the open camp of Kara Tepe, one that provides more resources and better living conditions. No matter where people are, they lie in waiting of their next step, itching to move forward in a process designed to work against them, while the rest of the world moves forward thinking nothing of this.
--Jenna Faust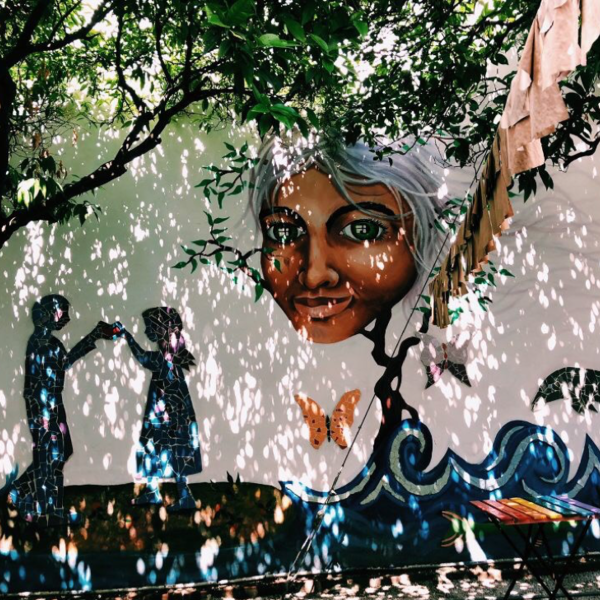 I want to "become a better neighbor" and to seek out the elephant, as Aphrodite told us. Migration is like the elephant where blind men touch different parts of the elephant and create diverse mental pictures of what an elephant looks like. I've always been an advocate for trying to see other people's' point of views, to take a walk in their shoes, to think about underlying details in their lives. Overall, I've struggled with getting the point across that people should just care about other people! I have since used the elephant analogy a few different times to help explain to people what I was doing abroad, what the immigration crisis is about and what kinds of problems are going on in the U.S. and around the world. Overall, Aphrodite has helped me better explain and persuade people of the situations I am most passionate about. She has helped me focus on what is important in my studies and further life decisions. She has helped me focus on being that person who sees all sides of the story, who listens to the opposite opinion, who tries to understand the struggles of people unlike me, who has the patience to find the whole truth before making a judgement. "Become a better neighbor" can really strike the minds of many people, as it did to myself. Her words are passionate and inspiring and I hope to be able to pass on that motivation to myself and people around me.
--August Bishop