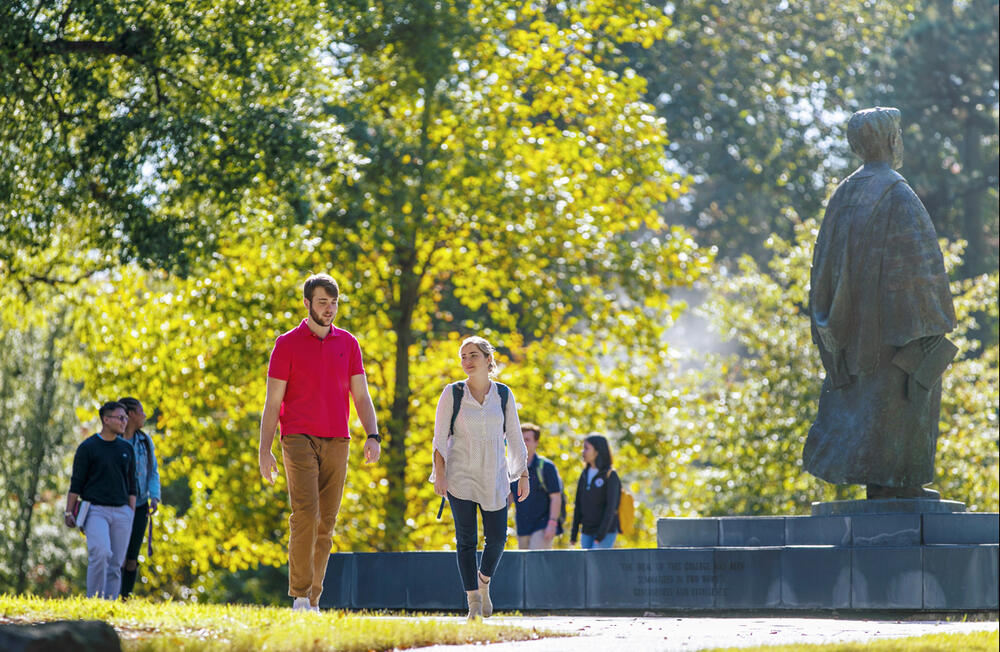 About the Office of Violence Prevention
Violence Prevention is everyone's responsibility. Every person in the Rhodes community has a duty and responsibility to prevent violence.
The Office of Violence Prevention coordinates and facilitates programming and education on sexual assault, dating and domestic violence, and stalking. In addition, the office oversees the Office of Violence Against Women federal grant that Rhodes received in 2019. This grant is given to colleges and universities throughout the country in recognition of the unique challenges that colleges and universities face in preventing and responding to sexual assault, dating and domestic violence, and stalking. Using a collaborative approach, the Office of Violence Prevention works to increase opportunities for prevention throughout our campus community.
For more information, contact:
Dr. Jennifer Leili
Leilij@rhodes.edu
Burrow Hall, Room 102
901 843-3124
Coordinated Community Response Team
A Coordinated Community Response brings together different campus and community members in order to provide a wide range of people with different backgrounds, experiences, and roles in the community to develop policy, procedure, and prevention programming for our campus. The goal of the Coordinated Community Response Team (CCRT) is to create a team that includes campus and community partners that:
Coordinates all prevention and intervention efforts
Facilitates communication between key campus departments and community partners
Ensures messages across efforts are consistent and reinforced
Ensures the system's response to victims is seamless, consistent and supportive
Mission Statement
The Rhodes College Coordinated Community Response Team (CCRT) is a collaborative alliance with the City of Memphis and Shelby County communities that provides education, awareness, and preventative measures to combat acts of stalking, sexual, dating, and domestic violence. In doing so, we will foster and sustain an inclusive, safe, and proactive environment for all.
Values
Accountability, courageous, innovation, integrity, policies and procedures, teamwork, transformative, inclusive
If you would like more information about the CCRT, please contact Dr. Jennifer Leili.
Ways to Get Involved
Join the CCRT
Follow us on Social Media