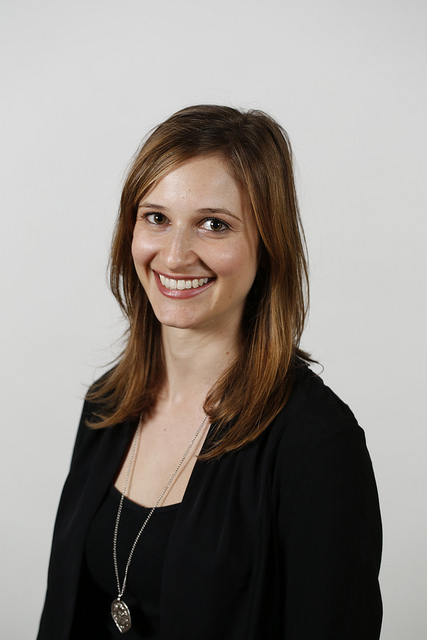 Rebecca Tuvel
Assistant Professor of Philosophy
TEACHING
I regularly teach Social-Political Philosophy,Philosophy of Race, Feminist Philosophy, Environmental Ethics, Introduction to Philosophy, and upper-level courses in Applied Ethics, such as the Ethics of Captivity and Procreative Ethics.
Two main features characterize my teaching. First, I lead heavily discussion-based courses. I view the philosophy classroom as a mutually enriching environment in which discussion is a primary means for developing and fostering ideas. Second, I seek to make philosophical problems relevant to students' daily lives. In learning that philosophical questions bear on their lives, students are encouraged to question the prereflective judgments that guide their practices and thinking. If students develop reflective and inquiring dispositions toward the world at the end of my class, and if they can see how philosophy's longstanding problems bear on their practices, then I believe they are better equipped to live thoughtful and deliberate lives.
RESEARCH
My research lies at the intersection of feminist philosophy, philosophy of race and animal ethics. Throughout my research, I have considered several ways in which animals, women and racially subordinated groups are oppressed, how this oppression often overlaps and how it serves to maintain erroneous and harmful conceptions of humanity. Uniting these lines of research is an underlying concern to theorize justice for oppressed groups.
My current work is on the ethics of changing race. In this work, I take up the case of former NAACP chapter head Rachel Dolezal and her attempted transition from a white to black racial identity. This case gained popularity at the same time that Caitlyn Jenner graced the cover of Vanity Fair, signaling a growing acceptance of transgender identity. Yet criticisms of Dolezal for misrepresenting her true race indicate a widespread social perception that it is neither possible nor acceptable to change one's race the way it might be to change one's sex. Against this view, I argue that similar considerations that support transgenderism extend to transracialism.
BEYOND RHODES
I was born and raised in Toronto, Ontario. I completed my undergraduate work at McGill University where I wrote an honors' thesis on Spinoza and feminist theories of psychological oppression. I completed my doctoral work with a concentration in feminism, animal ethics and social-political philosophy at Vanderbilt University in 2014.
SELECTED PUBLICATIONS
"In Defense of Transracialism." Hypatia: A Journal of Feminist Philosophy (2017), 32 (2): 263-278. 
"Against the Use of Knowledge Gained from Animal Experimentation," Societies: Special Issue on Alimentary Relations, Animal Relations (2015), 5 (1): 220-244.
"Sourcing Women's Ecological Knowledge: The Worry of Epistemic Objectification," Hypatia: A Journal of Feminist Philosophy (2015), 30 (2): 1-18.
Education
Ph.D    Vanderbilt University, 2014
B.A.     McGill University, 2007