Kelly Weeks began at Rhodes College in the Fall of 2015 as an Assistant Professor of Management with many years' experience as a professor for liberal arts colleges. Dr. Weeks spent several years as an Associate Professor at Centenary College of Louisiana, receiving tenure in 2008.   Her classes, research and consulting focus on issues of diversity and inclusion in the workplace. She enjoys teaching Diversity and Inclusion in the Workplace (BUS 467), Business Ethics and Social Responsibility (BUS 481), and Organization and Management (BUS 361).
Dr. Weeks has published and presented on the need for more LGBT-inclusive laws to attract entrepreneurs, the effects of stereotypes across generations at work, the effect of racial prejudice on selection interviews, and the overlap between socioeconomic class and race in employment decisions. She enjoys doing research with students, and has published with several students over the years. 
SELECTED PUBLICATIONS
"Making the case for diversity as a strategic business tool in small firm survival and success."  With J.M. Sequeira, M.P. Bell, and S.R. Gibbs.   Journal of Small Business Strategy, 28 (3), 31-47.
"Every Generation Wants Meaningful Work—but Thinks Other Age Groups Are in it for the Money."  Harvard Business Review, 7/31/17.
"Generational differences in definitions of meaningful work:  A mixed-methods study." With C.Schaffert.  Journal of Business Ethics, pp. 1-17.  Published online first at DOI 10.1007/s10551-017-3621-4.
"Perceptions of Generational Differences in the Workplace:  In-Group Favoritism and Out-Group Stereotypes." With M. Weeks and N. Long.  Diversity, Equality and Inclusion:  An International Journal, 2017, 36 (1), pp. 1-21.
 "Turnover intentions and voluntary turnover:  The moderating roles of self-monitoring, locus of control, proactive personality and risk aversion." with  D.G. Allen and K. Moffitt. Journal of Applied Psychology, 2005, 90 (5), pp. 980-990.
Education
B.A., Psychology, Rhodes College
M.S., Psychology (Industrial/Organizational Psychology), The University of Memphis
Ph.D., Business Management (Organizational Behavior and Human Resources), The University of Memphis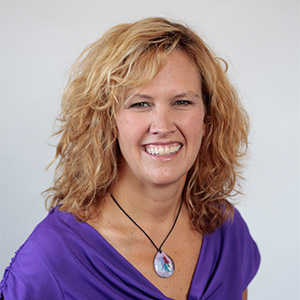 Associate Professor of Business