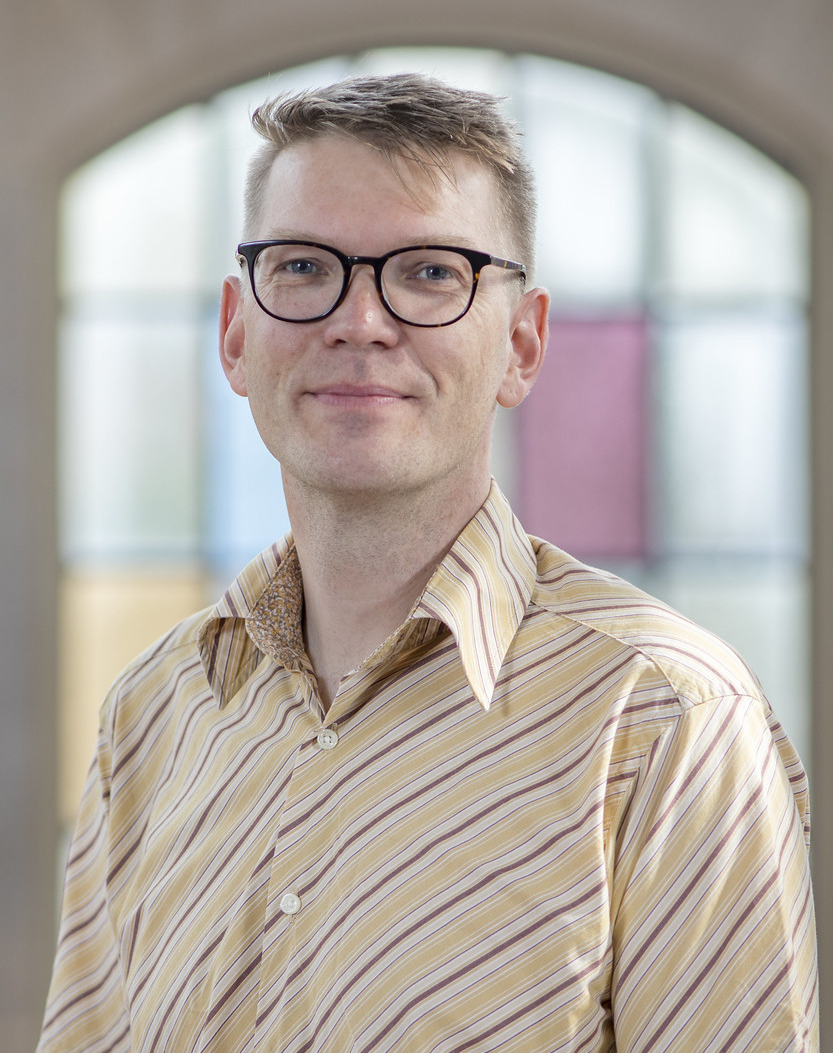 Karl Erickson
Assistant Professor of Art and Art History
Karl Erickson was raised in the Detroit-area of Michigan, splitting time between farm, city, and suburb. He makes videos, performances, and collages centering on themes of transformative experiences, self-betterment, and environmentalism. Recent exhibitions include "Are You Connect?" at the Electronic Arts Gallery of Colorado State University; "Time For Something Else" with Laurie Nye at Day & Night Projects, Atlanta; "We Could Be Transcendent Apes" at Field Projects Gallery in New York City; "Screen2019: Climates," UMASS, Amherst, MA; "look to the future-past," at isthisit?; and "Betwixt & Between" at Muncie Makes Lab. Recent video screenings and performances were included in Indie Memphis 2019, "Reverie,"  at The Baumann in Brooklyn, the Kansas City Performing Media Festival, That One Film Festival and at Blacklight Film and Video. He has been an artist in residence at The Arctic Circle, Plyspace, and Signal Culture. He received his MFA from California Institute of the Arts and his BFA from Wayne State University, Detroit, MI.
Artist Statement
I am interested in how belief systems are built, and how those systems lead people to take certain approaches to the world. In a current series of videos I depict flora and fauna having ecstatic experiences. For these videos, I am using imagery drawn from the descriptions of religious and extraterrestrial experiences and photographs from the natural world. These works are non-linear, abstract narratives based on extraterrestrial and spiritual encounters, placing the viewer in the role of the alien other, evoking kinship with all life. 
The concepts of extraterrestrials, the angelic, and of "the alien" ask what it means to be something else. I am invested in both science fiction and scientifically factual representations of extraterrestrials—from B-movie depictions to religious encounters to concepts of microbial life forms. When people consider the possibility of aliens and embrace science-fiction they give themselves permission to consider alternative worldviews and how belief-systems are structured. In order to create an "other" we have to imagine ourselves in relation to it, so our prejudices and preconceptions are reflected and held up for inspection. By accepting the agency of others, animals, plants and even machines, then we can act in collaboration for a sustainable future. This union of extraterrestrial and non-human existence is about empathy, environmental awareness, and action.
Website:
KarlHugoErickson.com
Education
MFA in Studio Art, California Institute of the Arts
BFA in Sculpture, Wayne State University