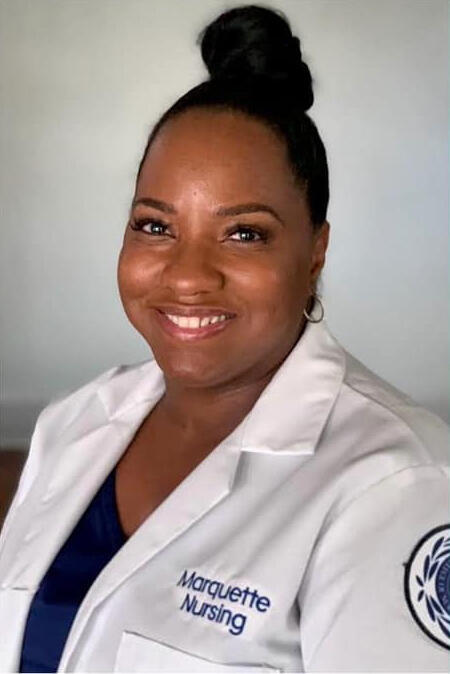 Latoya R. Newsom-Harris '06

Founder & Lead Consultant, The LRN Group Maternal & Child Health Consulting Firm
Latoya majored in Biology at Rhodes, received a Master of Public Health from UNC-Chapel Hill (2009) and will soon complete Master of Science in Nursing, Marquette University (December 2020). Her additional credentials include: Postpartum Care Doula, Doulas Of North America (2011); Certified Lactation Counselor, Academy of Lactation Policy and Practice (2012); Birth Doula, Zulu Birth Project (2014); and Childbirth Educator, Childbirth International (2015).

Latoya is public health professional, doula, lactation consultant, maternal and child health specialist, soon-to-be nurse and a fierce women's health advocate! In 2010, Latoya founded The LRN Group, based in Milwaukee, Wisconsin. Her team works to improve birth outcomes among people of color in urban environments and address racial and ethnic disparities in adverse birth outcomes, such as infant and maternal mortality. From program development and evaluation to direct care services and reproductive justice initiatives, the LRN group is committed to improving the health and well-being of women and children.
Return to the main Alumni-Owned Black Business Profiles webpage.