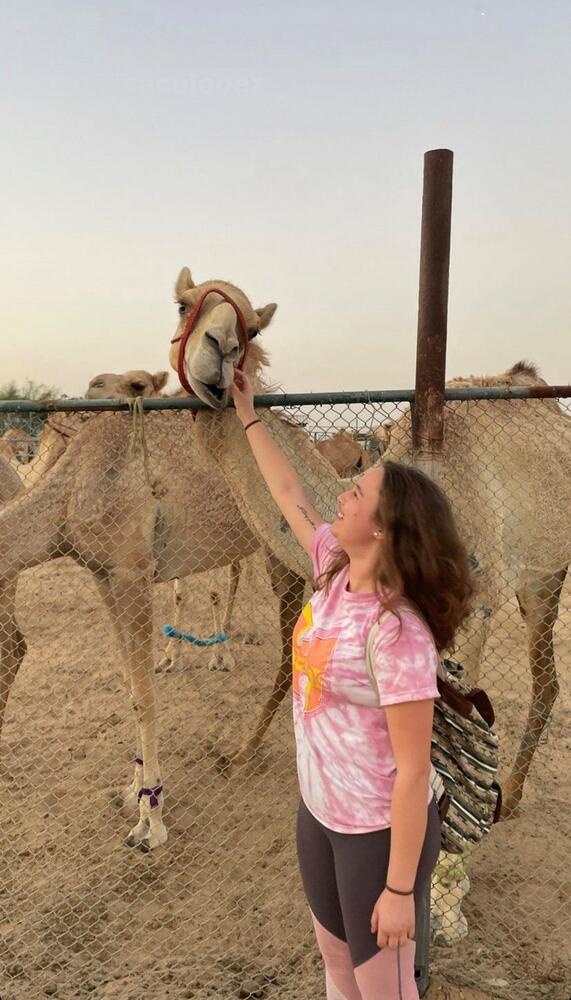 Isabel López '23
During my time at Rhodes, I've always been on the lookout for opportunities that challenge me, teach me about different people and cultures, and allow me to grow as a person. My study abroad at the American University of Sharjah (AUS) in the UAE surpassed these expectations. It gave me incredible friends from all over the region, helped me learn about Middle Eastern current affairs & politics from a non-Western perspective, and instilled in me a lifelong passion for learning Arabic and appreciating Arabic & Islamic culture. From art galleries and EXPO Dubai to camping in the mountain and celebrating Global Day at AUS, I'm so grateful for the full range of experiences I had.
The IS classes I've taken set me up for success during my time abroad. Thanks to Comparative Politics and Rise of Authoritarianism, I had a base understanding of the structures of the Emirati government, particularly in regard to limited freedom of expression. Knowing about post-colonial theory helped me understand and connect with classmates whose worldview is shaped by continued imperial aggressions and foreign intervention. Many conversations showed me how different my perspectives and worldview were to that of my Middle Eastern friends, but those uncomfortable moments made me a more informed, compassionate, and tolerant person—and that's priceless.
Jaclyn Flood '21
In Fall 2019, I studied in Vienna, Austria, through IES Abroad. When I wasn't taking classes in economics, art, and advanced German, I was enjoying the musical events, museums, and beautiful architecture Vienna offers. Furthermore, IES helped me secure an internship at Women without Borders, an international nonprofit that aims to empower women as agents of change. My background in international studies enabled me to participate in discussions with my co-workers and professors on European political affairs and prepared me for many of the cultural differences I encountered.
Spending a semester abroad was an academically, professionally, and personally enriching experience. By studying in Austria, I was able to immerse myself in the culture of the German-speaking world that I had learned about in my German courses at Rhodes. In Vienna, I had the privilege of being taught by professors from Germany, Austria, Italy, and Hungary, who lent alternate perspectives to my understanding of European culture and economics. Additionally, my position at Women without Borders reaffirmed my interest in pursuing a career in public service by granting me insight into the daily functions of an international nonprofit as well as the concrete impacts they can have on individuals across the world. Finally, Vienna's central location in Europe allowed me to explore from the coast of Croatia to the monuments of Berlin to the streets of Morocco. Navigating foreign languages, cities, and cultures, and traveling, often solo, taught me independence and adaptability.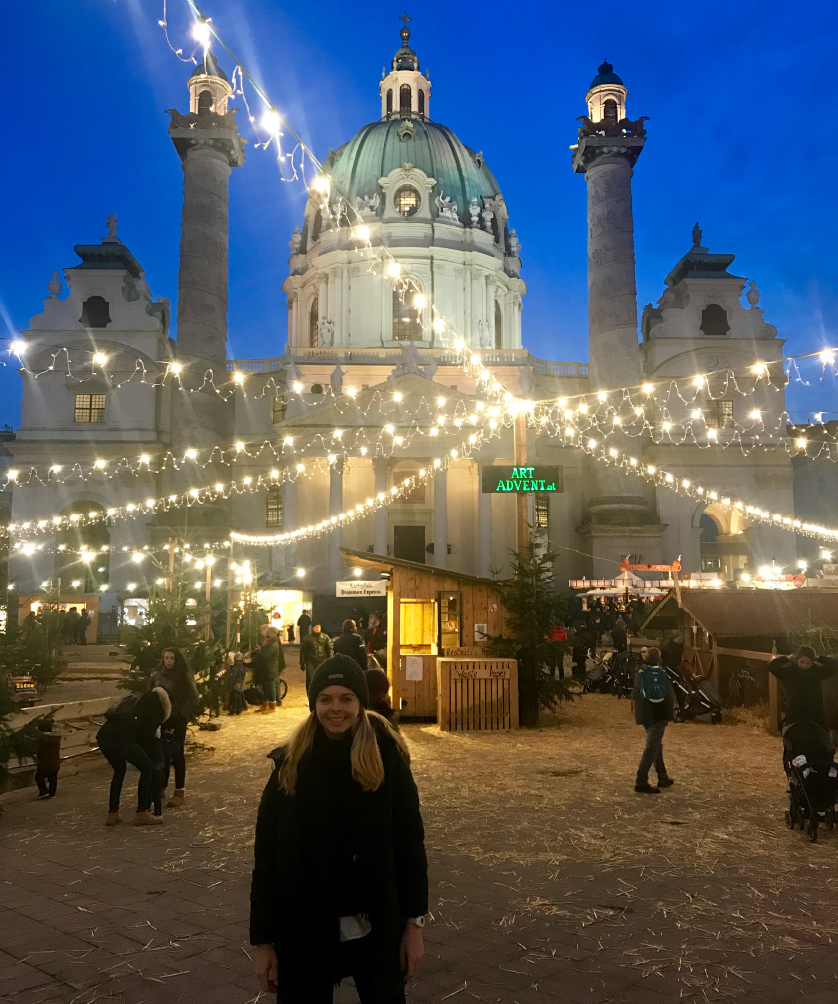 Anna Lee Nabors '19
In spring 2018, I studied in Dakar, Senegal through CIEE on their "Development Studies" program taught entirely in French. It was a pretty clear choice to me to be able to combine my two majors and build on a foundation that I'd begun at Rhodes. I took classes on economic development and democratization, had an internship at an NGO, and spent a week in a rural part of the country to study how development takes shape in Senegal. I think all types of experiences overseas are essential for International Studies students, but an extended stay in one country really allowed me to deepen my understanding of a specific part of the world and set of issues. The immersive language component was also really important to me and is such an important skill for anyone interested in global issues.
One of the major reasons that I learned so much in Senegal was because my IS classes had given me a really great context in which I had begun to think about development issues. I also felt confident in my abilities to engage both in and out of the classroom and fully take advantage of a new environment while studying abroad, which made the experience an essential part of my undergraduate education.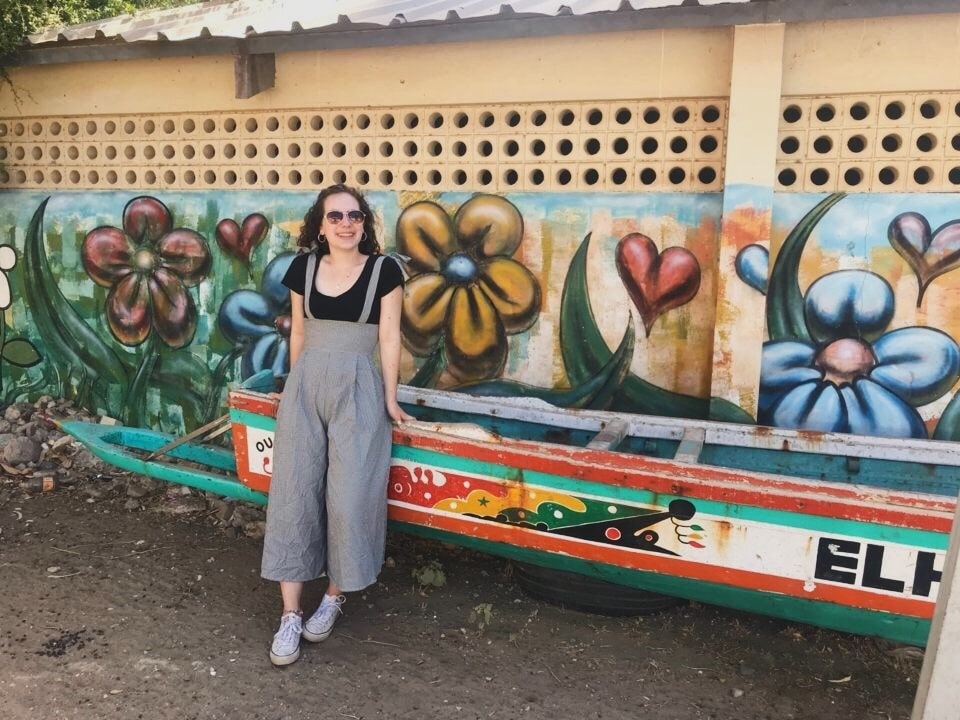 William Bell '19
International Studies
In Fall 2018, I had the opportunity to work as the Political and Economic Intern at the US Embassy in Astana, Kazakhstan. I performed field work in Russian and English and wrote daily cables back to DC on regional politics within the '-stan' countries, Iran and Russian sanctions, Uyghur camps in Xinjiang China, and China's 'One Belt, One Road' infrastructure. On my fight to Kazakhstan I remember thinking, 'What have I gotten myself into? Are my Russian language skills strong enough to live on my own? I am going to be shoulder to shoulder with US operations in Russia, China, and Afghanistan… I am not prepared for this.' My fears could not have been further from the truth. The Russian Studies Program gave me the tools to excel in Russian language; moreover, years of classes on culture and politics bolstered my ability to quickly asses situations and react naturally. The International Studies Department gave me the ability to understand the structures of foreign governments and the situations of communities such as the Uyghurs and Pashtun.
Ben Tracy '19
International Studies and Chinese Studies
In fall 2017, I studied abroad in Chengdu in Sichuan Province, China, with ISEP direct exchange. I went with a group of students from Pacific Lutheran University. We began our trip in Beijing, where we visited Tiananmen Square, the Great Wall, the 2008 Olympic stadium, and the 798 arts district. Next we went to Xi'an and saw the terracotta warriors. Finally, we made it to Chengdu, where we studied Chinese language at Sichuan University. I also took classes in Chinese foreign policy, culture, and even kung fu. My classes had students from around the world, including Thailand, Russia, the UK and France. One of the highlights was a trip to Tibet, where we learned about Buddhism and Tibetan history and culture. The Potala Palace, former home of the Dalai Lama, was a very interesting experience.
I think study abroad is important -- especially for an International Studies major --because you can directly experience a country or region that interests you. You can directly apply what you learned at Rhodes and gain a deeper understanding of issues by hearing how people abroad view them. For example, in my Chinese foreign policy class I was able to apply what I had learned in Professor Ceccoli's Chinese politics class. Studying abroad also forces you to step out of your comfort zone and have experiences that you normally would not have; it really prepares you for life after Rhodes.
Dylan Craddock '19
International Studies major
In fall 2017 I studied abroad in Buenos Aires, Argentina, through IES Abroad. Buenos Aires, the "Paris of South America," is famous for its European architecture and abundance of "parillas" (steakhouses). I traveled there looking to become more fluent in Spanish and to learn about Argentina's political culture and history that had always fascinated me. I chose IES as it offered flexible class schedules, volunteer opportunities with local NGOs, and a homestay option. Since I went to Buenos Aires looking to fully immerse myself in the city's life, language, and culture, I felt all the aboveelements would help me make the most of my time abroad.
Studying abroad allowed me to live in a place unlike anywhere I had ever been and to see how the political forces I've studied at Rhodes work in the world today. My degree focuses on Latin America, and Rhodes gave me important regional political context through my International Studies courses. I was more aware of political climate and history, which allowed me to carry on interesting and relevant conversations with locals. I lived with an Argentine woman who would tell me all about history, politics, culture, and Argentine life every night—giving me valuable local perspective and a guide through the gigantic city.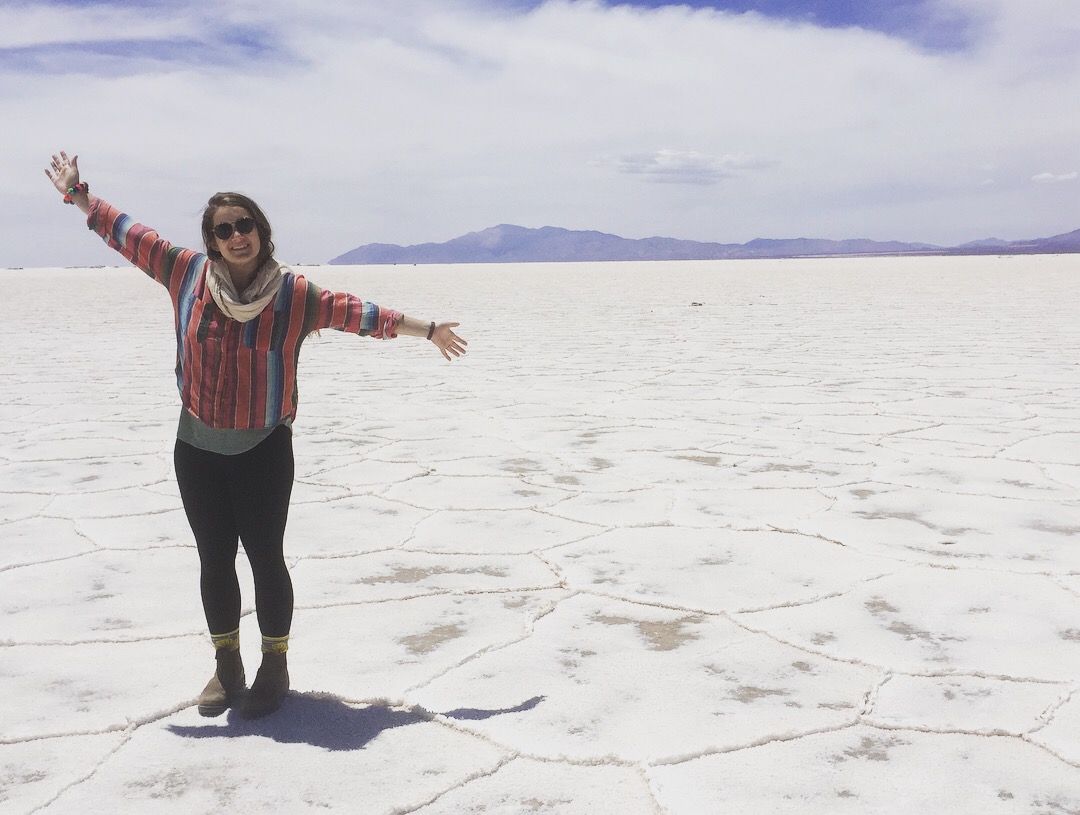 I chose an experiential learning program, much like those Rhodes encourages its students to pursue in Memphis. I worked in the slums of the city as a tutor, helping kids in Spanish with their homework and giving them a safe place to learn when not at school. This was a highlight of my experience and one I may not have pursued without the Rhodes vision in my mind. Studying abroad gave me a global perspective, one I hope to use in my future courses and career. Studying abroad truly expanded my knowledge and education, making it one of the most valuable experiences of my college career.
Laurie Williams '18
International Studies major
I studied abroad at Al Akhawayn University in Ifrane, Morocco, in Fall 2016. I had been wanting to visit Morocco for a few years because I was intrigued by its geopolitical significance as a majority-Muslim country in Africa with strong ties to Europe through its former colonization by the French and the Spanish. When deciding where I wanted to study abroad, my interest in Morocco as well as the small student population and liberal arts curriculum at AUI made the choice easy for me.

At the risk of sounding like a study-abroad brochure, I will say that the experience truly changed my life. I know it sounds cliché, but it's true. I had the opportunity to immerse myself in a culture very different than my own, to meet some of my closest friends, and to foster my own sense of independence and self-confidence. It wasn't always easy, but the things that make us better people usually aren't.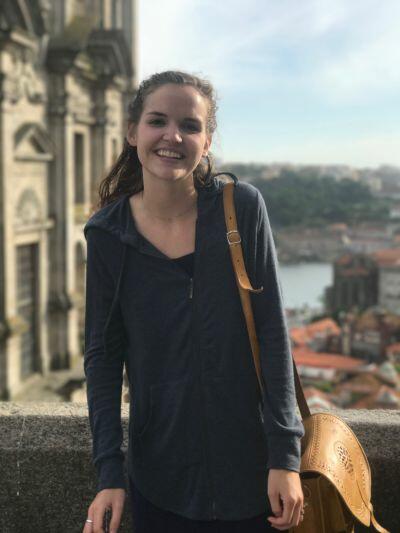 My coursework in the IS department and at Rhodes in general helped me feel confident in my ability to engage in a new classroom setting and with new professors. The IS classes I had taken previously gave me a solid foundation for better understanding the nuances of the Middle Eastern and African politics classes I took in Morocco and helped guide my class participation and written work throughout the semester.
Adrian Winchester '18
International Studies major
I studied abroad with the Council on International Educational Exchange in Amman, Jordan, in spring 2017. I chose Jordan because I have found that the Middle East is a region that has increasingly been misunderstood, either in the media or in the study of regional conflict. I was eager to learn more about the day-to-day life of people in the Middle East, and Jordan provided the perfect opportunity. My program was designed around Arabic and International Studies but also included a number of engaging cultural activities such as playing soccer with Jordanians or learning how to make Jordanian food.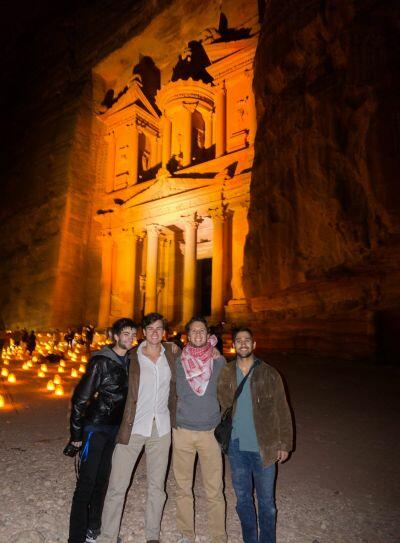 I believe studying abroad is important because it allows you to gain experience living in another country. It often takes you out of your comfort zone and fosters learning outside the classroom. I found my experience to be valuable because it provided me with the opportunity to experience things I had only read about while learning a language that could help me better connect with the people around me.

My International Studies courses prepared me to study abroad in a number of ways. There were several experiences that reminded me of my courses that I had taken. Whether in a classroom, or through a conversation with someone I had just met, I often found myself using information I had learned in a Rhodes classroom. Other times I was able to draw on knowledge I had gained from Rhodes to understand the context of the countries I was in.