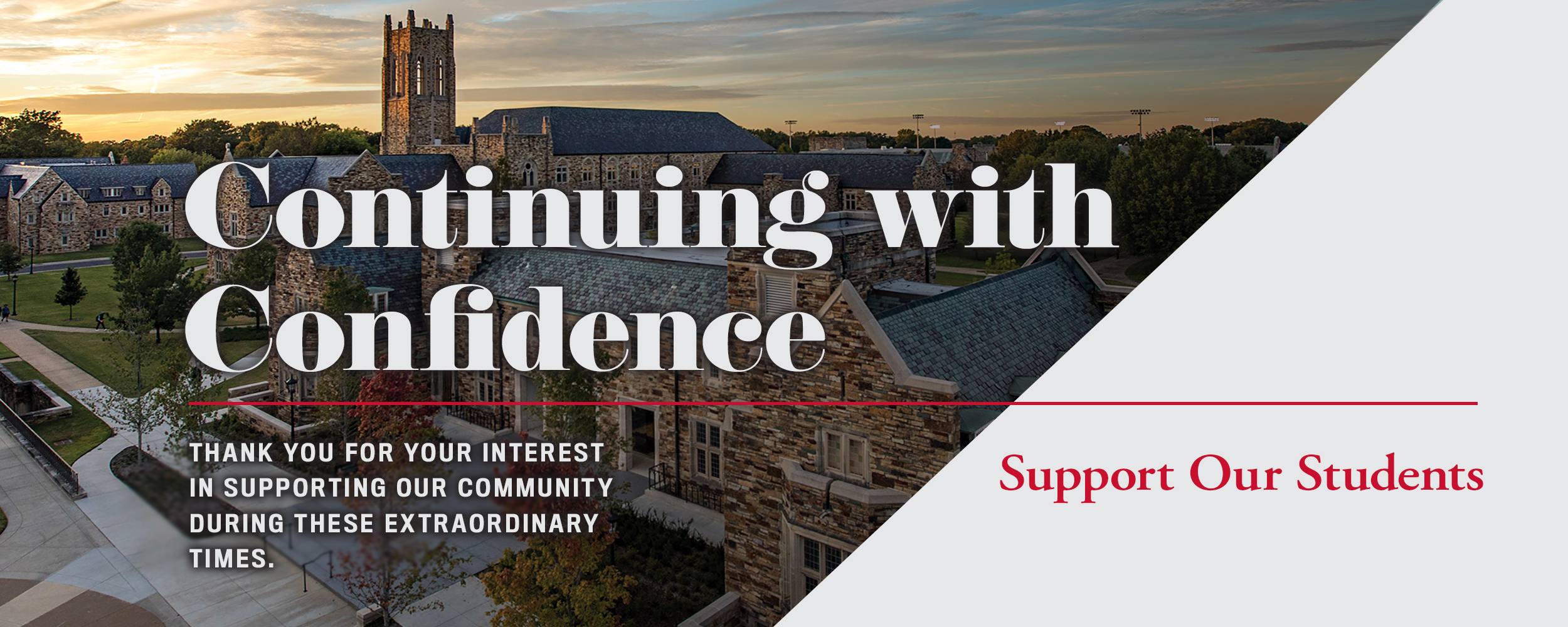 While all Rhodes families experienced the acute mid-semester disruption of classes and campus life, and the resulting unanticipated financial hardship, some will need our community to come to their aid. Many students now find their family's financial situation to be unstable and unresolved. Jobs have been lost; resources that were intended to help pay for college may no longer be available. Yet it is imperative that our talented students finish their education, and it is incumbent on Rhodes to retain and support them.
The COVID-19 Emergency Assistance Fund will give the college means to respond quickly to emergent needs faced by our students due to the pandemic. The fund will provide assistance for such things as:
Scholarships for tuition and other costs of attendance (room, board, books, supplies) when the family cannot meet these as a result of a change in financial condition due to illness or unemployment for example.
Provide support to ensure the health and well-being of a student whose family has been affected by loss of job or illness.
Technology and equipment needed to meet requirements for remote learning.
Rhodes Emergency Assistance funds have already been essential during this crisis. Resources on hand have helped fund the quick transition to remote learning. They have provided essential flights home for students who were abroad. They have helped Rhodes ensure its students are safe and cared for.
Rhodes College has been supported since its founding by a spirit of philanthropy from its alumni, parents, and friends. Each year, this legacy is sustained through gifts to the Annual Fund, which supports all aspects of a student's experience and every part of the life of the college. These annual gifts are essential and increasingly important to Rhodes' continued leadership and success.
For questions or further information, please contact Jenna Goodloe Wade, Vice President for Development at (901) 843-3852 or goodloe@rhodes.edu.