Rhodes College offers an array of in-person and virtual events that open to the Memphis community, many of which are free. These events range from amazing concerts, art exhibitions, academic lectures, and opportunities to tour our beautiful campus.
If you have any questions or comments please connect with Kerri Campbell '02, Director of Community Relations, campbellk@rhodes.edu.
All times Central.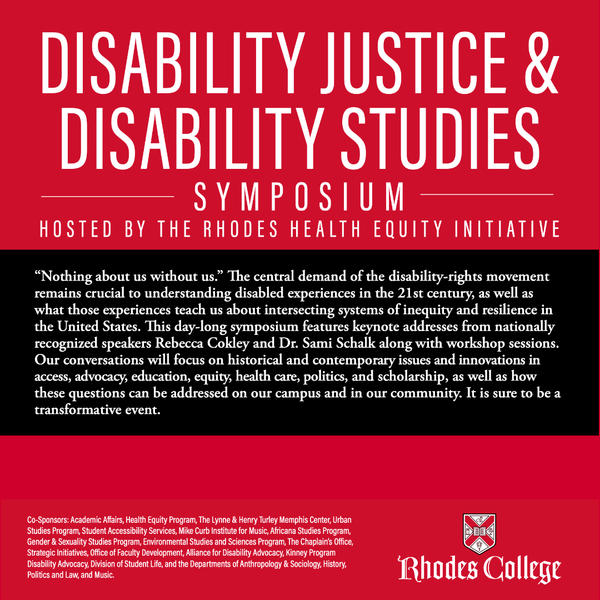 September 30
"Nothing about us without us." The central demand of the disability-rights movement remains crucial to understanding disabled experiences in the 21st century, as well as what those experiences teach us about intersecting systems of inequity and resilience in the United States. On September 30th, Rhodes College hosts Disability Justice & Disability Studies, a day-long symposium featuring keynote addresses from nationally recognized speakers Rebecca Cokley and Dr. Sami Schalk along with smaller breakout sessions. Our conversations will focus on historical and contemporary issues and innovations in access, advocacy, education, equity, health care, politics, and scholarship, as well as how these questions can be addressed on our campus and in our community. It is sure to be a transformative event.
This event is free and open to the public.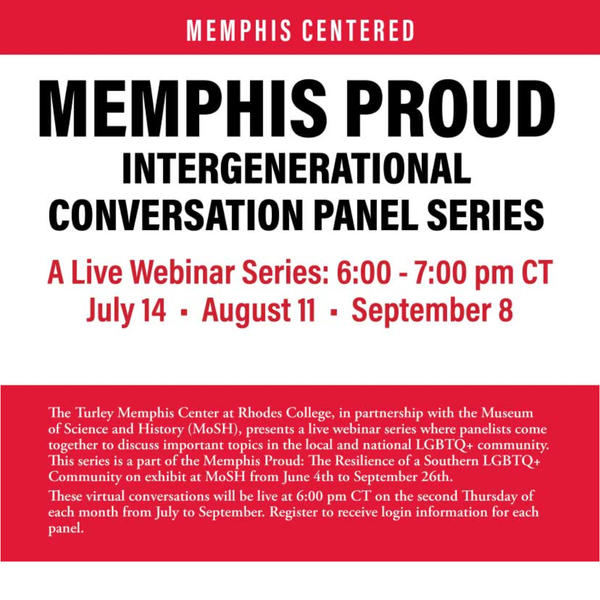 MEMPHIS CENTERED: Memphis Proud Intergenerational Conversation Panel Series 
July 14, Aug 11, & Sept 8
The Turley Memphis Center at Rhodes College, in partnership with the Museum of Science and History (MoSH), presents a live webinar series where panelists come together to discuss important topics in the local and national LGBTQ+ community. This series is a part of the Memphis Proud: The Resilience of a Southern LGBTQ+ Community on exhibit at MoSH from June 4th to September 26th.
These virtual conversations will be live at 6 PM CT on the Second Thursday of each month from July to September. Register for the July 14, August 11, and September 8 events to receive more information.
All events are free and open to the public.
Exploring Oral Health Disparities
Wednesday, February 23, 6:00 PM – 7:00 PM CST
Health Professions Advising invites you to attend our kickoff event for the Spring 2022 Health Disparities Series! In observance of National Children's Dental Health Month, our first event, Exploring Oral Health Disparities, will take place this Wednesday, February 23 at 6:00 PM CST. Join us as we hear from Dr. Orpheus Triplett and Dr. Syreeta McTavous of the UTHSC College of Dentistry, and Dr. Christopher Cathey of Cathey Family Dentistry and Aaron E. Henry Community Health Services Center regarding the detriment of unmet dental care experienced by underserved racial and ethnic minority patient populations.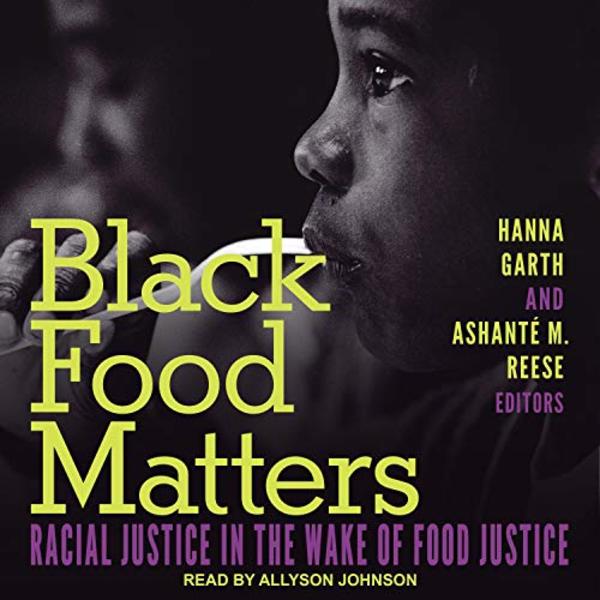 Black Food Matters
Thursday, February 10
6:00 P.M.
Zoom
"Black Food Matters was recently selected for "Public Picks 2021" by Public Books, which is an online magazine of ideas, arts, and scholarship. Editors chose books that "dazzled, challenged, and inspired" them most over the past year.
Join us for a moderated panel discussion of this important new work. The evening will begin with an overview of the volume, followed by short readings by several chapter authors, a moderated panel, and questions from the audience."

Sponsored by the Department of Anthropology and Sociology, The Lynne & Henry Turley Memphis Center, and the Environmental Studies, Health Equity, and Urban Studies Programs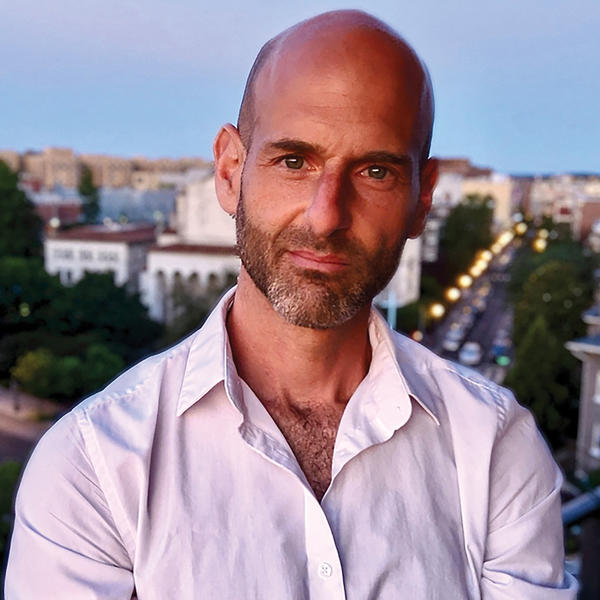 The United States of War: From Columbus to Afghanistan Tuesday, November 16, 2021, Professor David Vine gave a presentation discussing the history of the United States' military presence around the world and how this presence hurts Americans and the world. David Vine, an anthropologist at American University whose new book, The United States of War: A Global History of America's Endless Conflicts, from Columbus to the Islamic State, has attracted significant attention.

This is a recording of that presentation.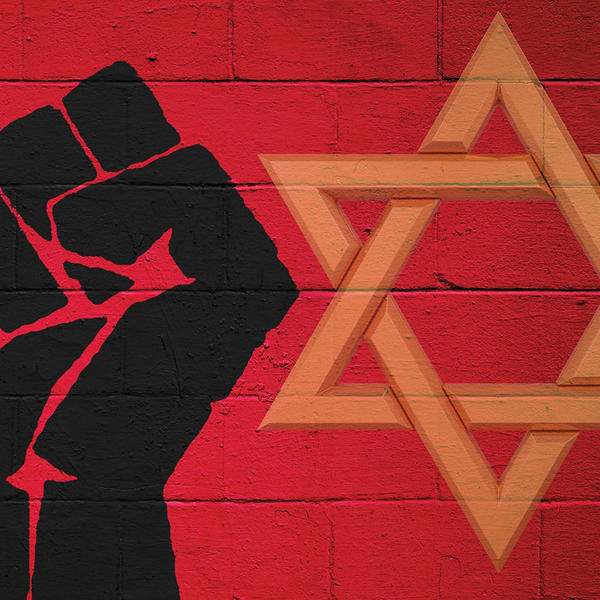 Black Power, Jewish Politics: Interview and Q&A with Author Marc Dollinger
Thursday, November 18, 7:00 P.M.
Communities in Conversation and the Memphis Jewish Community Center are hosting a virtual event with Marc Dollinger, author of Black Power, Jewish Politics: Reinventing the Alliance in the 1960s. The event will feature an interview with Dollinger by Dr. Justin Rose, chair and associate professor of politics and law at Rhodes College, and Dr. Jonathan Judaken, professor of history and the Spence L. Wilson Chair in the Humanities.
Marc Dollinger is an author, professor, and endowed research chair of Jewish Studies and Social Responsibility at San Francisco State University. His latest book, Black Power, Jewish Politics: Reinventing the Alliance in the 1960s, challenges the "accepted knowledge" that the fallout of the alliance between Black and Jewish Americans was caused by the rise of Black nationalism.
Cosponsors: Memphis Jewish Community Center, Beth Sholom Synagogue, Rhodes College Jewish, Islamic, and Middle East Studies (JIMES), Africana Studies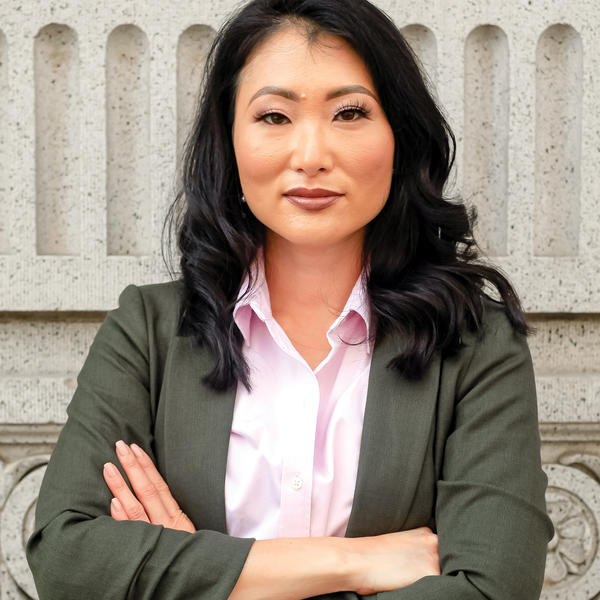 FAMILY MATTERS?
How Adoption and Deportation Define the American Family
Presented by The Lynne & Henry Turley Memphis Center
Oct 26, 2021 6:00 P.M.
Dr. SunAh Laybourn will discuss how the practice of international adoption and the deportation of adoptees illustrates who is part of the national family, who is not, and the implications for us all. Dr. Laybourn is an Assistant Professor in the Department of Sociology at the University of Memphis, an Affiliate Faculty Member for the Center for Workplace Diversity & Inclusion, and an Academic Research Fellow of the Benjamin L. Hooks Institute for Social Change.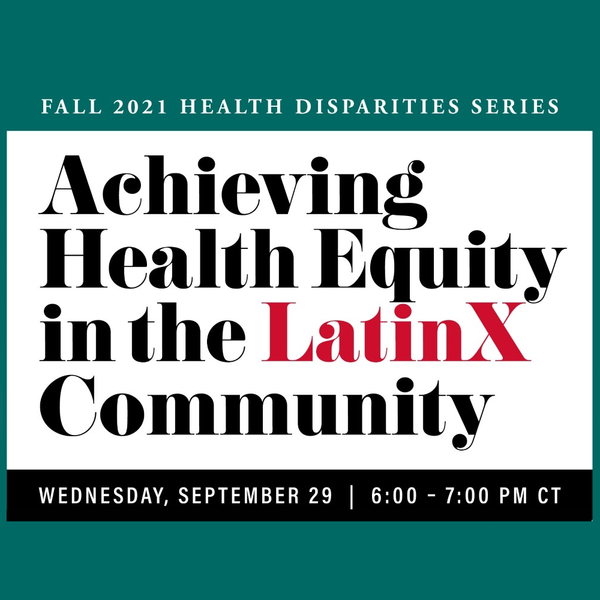 Achieving Health Equity in the LatinX Community
Wednesday, September 29
6:00 P.M.

Health Professions Advising and the Health Professions Society (HPS), are excited to invite you to attend our kickoff event for the Fall 2021 Health Disparities Series! Join us for an in-depth conversation with Memphis area providers and health equity experts, Dr. Daniela Rodriguez and Dr. Lacretia Carroll, regarding health disparities experienced by Latinos throughout the Mid-South.