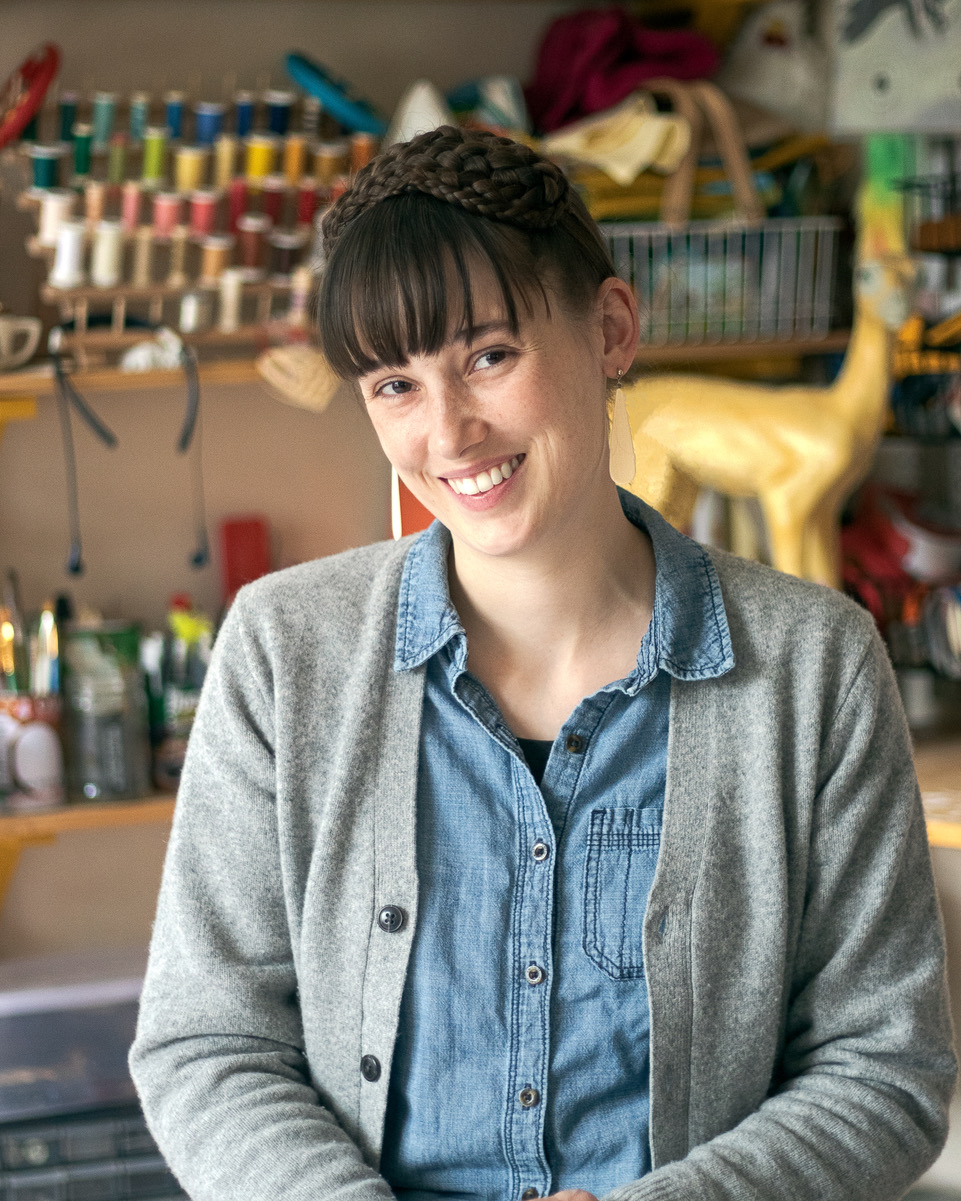 Raina Belleau
Assistant Professor of Art & Art History
Raina Belleau was born and raised in Minneapolis, Minnesota, a city where water and land, humans and nature, comingle and meld. This blending of two seemingly apposing landscapes continues to inform her life and artwork. Belleau received a BFA from the Minneapolis College of Art and Design and an MFA from the Rhode Island School of Design. Her work has been shown at the Plains Art Museum (Fargo, ND), Not Gallery (Austin, TX), GRIN (Providence, RI) and in multiple group exhibitions around the country. Belleau is half of the collaborative duo Belleau + Churchill with whom she has attended the Rocky Mountain Biological Laboratory as artists in residence and exhibited nationally. Their research-based projects examine the connections between fact and fiction, history and mythology, science and speculation.
About Her Work
Belleau creates sculptural narratives inspired by cinema, natural history, and environmental issues. She creates surreal scenes with an underlying dark sense of humor that convey personal desires and anxieties surrounding the environment and its inhabitants.
Her recent figurative works examine the role of humans in our changing environment. By creating sculptural human hands and female figures, Belleau turns her attention to the impacts of humans on nature and to the women and girls who are fighting for our, and all species, rights to a livable planet.
Websites
Education
M.F.A., Rhode Island School of Design