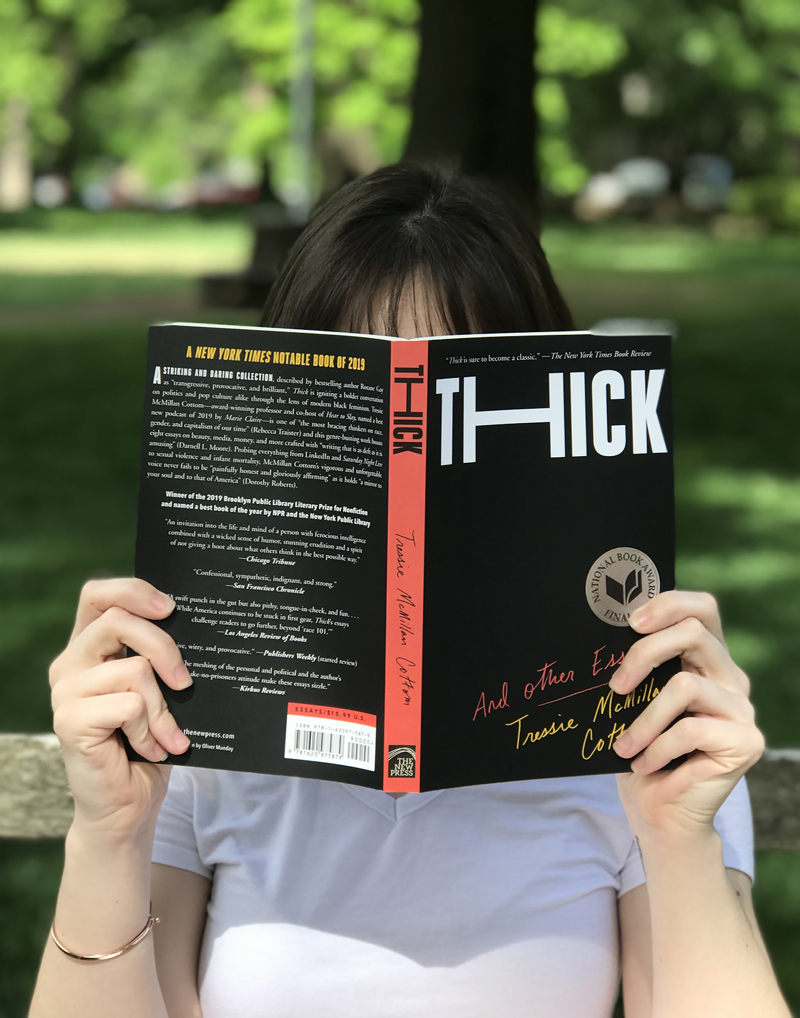 Summer 2021: "Thick: And Other Essays" by Tressie McMillan Cottom
Publisher's Weekly calls Thick an "incisive, witty, and provocative" collection that "showcases Cottom's wisdom and originality and amply fulfills her aim of telling powerful stories that become a problem for power." It was named a top book of 2019 by TIME, New York Times Book Review, New York Public Library, and Chicago Tribune; it was a finalist for the National Book Award; and it was the winner of the 2019 Reading Women Award for Nonfiction.
Tressie McMillan Cottom will be in Memphis at several Memphis Reads events, including at Rhodes College on October 14, 2021, giving multiple points of access to the issues addressed in Thick. These include:
Addressing inequity and discrimination in health care
Understanding beauty standards in terms of economies of power
Promoting diversity and equity across professions 
Prioritizing BIPOC community and cultural knowledge 
Valuing black girlhood/womanhood/motherhood
Disrupting white hegemony 
All new students to Rhodes must purchase and read this book before Welcome Week begins; it will be available for purchase during Open Rhodes orientation sessions and at the Rhodes College Bookstore.
Rhodes Reads is a partner of Memphis Reads, which was created to give students a common academic experience and to connect them with the campus community, as well as the larger Memphis community. The motto of Memphis Reads is "building community one book at a time." Having first-year students, upperclassmen, faculty, staff, and alumni members read the same book provides them with numerous opportunities to discuss it throughout the school year — and by spreading the program city-wide, it provides the same opportunity for students and faculty at other schools, and for the general community. Over time, we will have a small shared library that connects us.