Dr. Michael Nelson, the Fulmer Professor of Political Science at Rhodes, has two books released this month.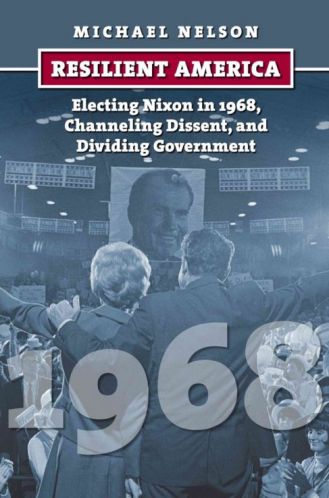 His Resilient America: Electing Nixon in 1968, Channeling Dissent, and Dividing Government will be released by University Press of Kansas March 26 and provides a dramatic account of the exciting election of 1968. It also explains why war, riots, assassinations, and other events in 1968 all pointed to a reordering of political party coalitions and widening of an ideological divide.
Nelson coedited 41: Inside the George H.W. Bush Presidency which was released by Cornell University Press earlier this month. The book draws on interviews with senior White House and Cabinet officials conducted under the auspices of the Bush Oral History Project to provide a multidimensional portrait of the first President Bush and his administration.