When Angelle Henkelmann '18 chose the American Red Cross of the Mid-South in Memphis for her Rhodes Summer Service Fellowship, she didn't expect to end up in West Virginia. But when a devastating flood hit the state in June and the call went out for volunteers, she answered.
Robert Wallace of the Red Cross Mid-South chapter related the story on the chapter's Facebook page:
"After receiving coaching from some of [the] more experienced Red Cross staff, Angelle quickly deployed with two other Mid-South volunteers to West Virginia. Right now she is there, working as a client caseworker. In that role, she interacts one-on-one with people who have been affected by the floods to help them to put together a recovery plan and gain assistance from both the Red Cross and other agencies."
He continues, "When asked what made her so quick to volunteer, Angelle shared that she grew up hearing stories about her grandfather's experiences volunteering with American Red Cross internationally and that his stories made her want to see first-hand what it is like to be part of the disaster relief team."
Henkelmann, an urban studies major with an emphasis on community health, has been putting in long days in West Virginia, but took a moment to share her experience.
"I have spent the majority of my time in West Virginia in a small community called Richwood, where I have had the opportunity to assist those impacted by the recent floods through the efforts of the American Red Cross. Our team of 16 volunteers has opened casework files with individuals and families at shelters and in the community, and connected residents with resources to expedite their recoveries. I learn each day from my inspiring team members, who each bring unique experiences and skillsets to the field. I cannot appropriately describe the feeling of connectedness that surfaces as I work with this incredibly diverse group of volunteers toward the common mission of the American Red Cross.
"Undoubtedly, though, the community members of this resilient town of Richwood are the true heroes of this story. Each day, I am deeply touched by their stories, their kindness, and their hope. The magnificent outpouring of humanity in this community is unlike anything I have ever seen before; it is simply beautiful. This Red Cross deployment has revealed to me the importance of adaptability and teamwork, and has allowed me to cultivate leadership skills. This deployment has also granted me the rare opportunity to form profound connections with people whose lives differ greatly from my own. I anticipate that the stories of love and humanity I have engaged with here in Richwood will remain an inspiration to me long after I return home."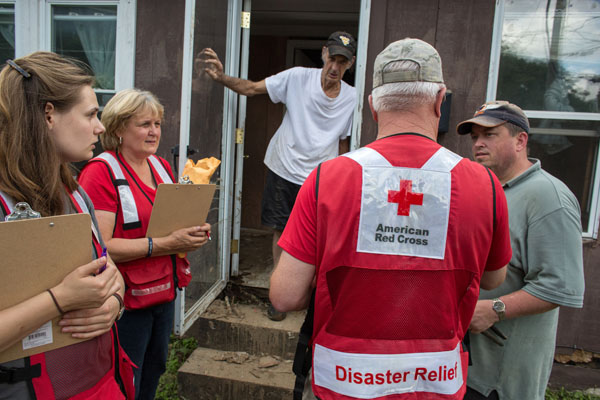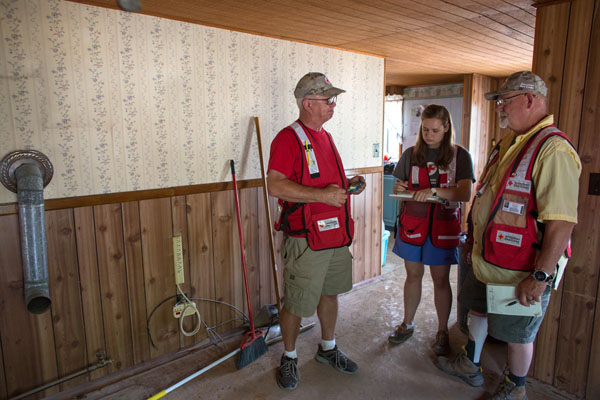 Photos courtesy of the American Red Cross of the Mid-South