The Memphis Center at Rhodes College includes a range of institutes, programs and initiatives focused on the human experience of the Memphis and Mid-South region, from the Civil War to the civil rights movement and beyond. The center builds upon the college's existing assets and academic strengths by providing support and resources for interdisciplinary scholarly activity and student research. Among these assets are physical and digital archival collections that highlight our region's rich literary, musical, archaeological and civil rights traditions. These collections are supported by a rigorous undergraduate program that combines independent research with training in the collection and preservation of primary materials and oral histories. In addition to archival material, The Memphis Center supports students in their interactions with community arts organizations, as well as student experiential learning opportunities in Rhodes' surrounding neighborhoods.
The Memphis Center′s Mission
Initiate and encourage research and inquiry into historical and contemporary questions concerning the history and culture of the Memphis region
Support undergraduate student fellowship projects in regional studies
Foster collaborative projects with scholars interested in Memphis, the Mississippi Delta and the rich cultural history of the Mid-South
Gather, preserve and make accessible archival materials about the Memphis region
Contribute to the comprehensive opportunities offered at Rhodes College—teaching, learning, service—with a focus on regional studies
Director of the Memphis Center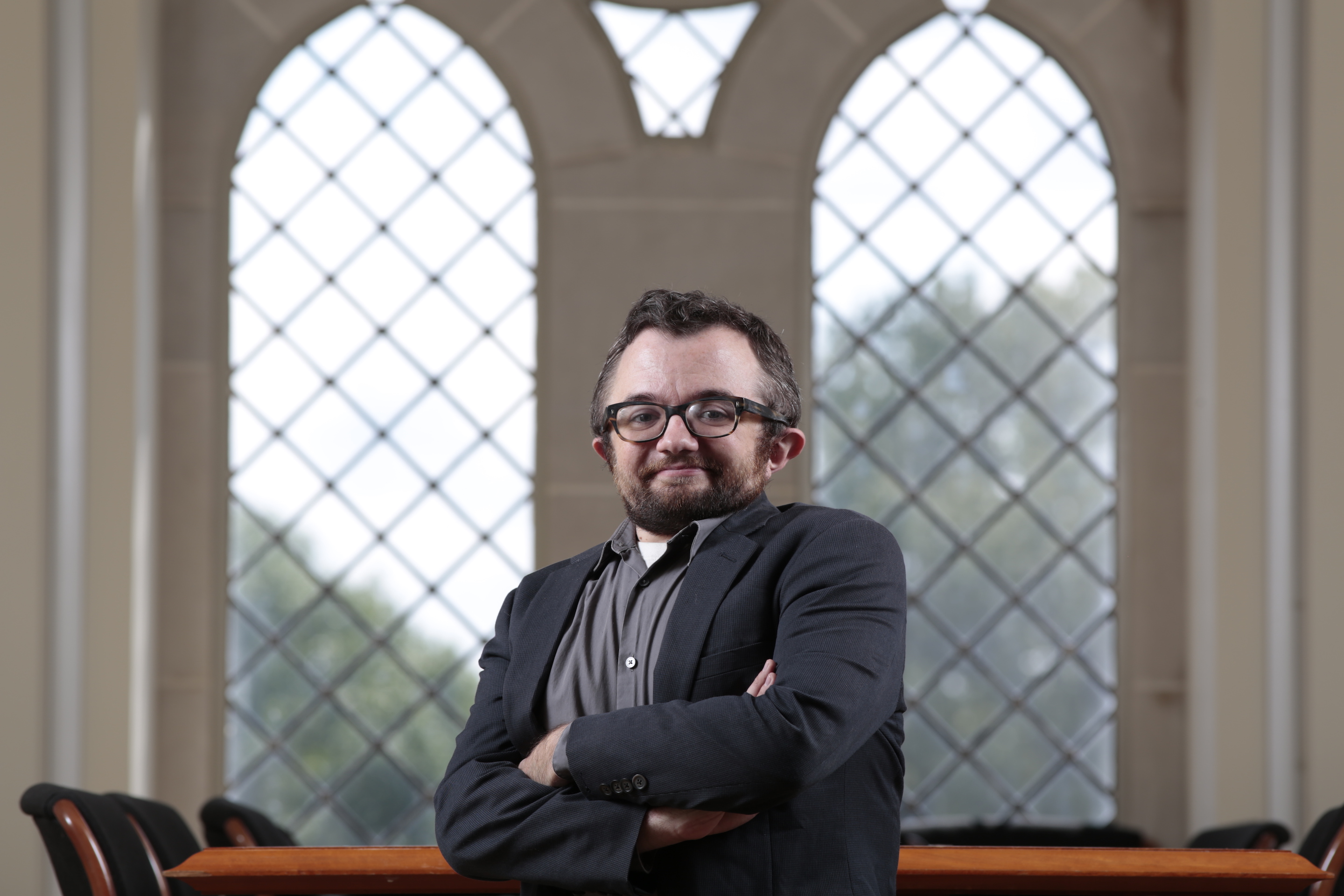 Dr. Charles L. Hughes is the Director of the Memphis Center at Rhodes College, where he designs courses, programs and partnerships. Dr. Hughes received his Ph.D. in U.S. History from the University of Wisconsin-Madison in 2012, and previously served as the Memphis Center's Andrew W. Mellon Postdoctoral Fellow. His recent course offerings include The History of Memphis; Beale Street: The Past, Present and Future; Elvis Presley and America; and The Music of the American South. His acclaimed first book, Country Soul: Making Music and Making Race in the American South, was published by the University of North Carolina Press in 2015. He has published essays and delivered presentations on a wide variety of topics. He is currently working on a book about the history of African-Americans and professional wrestling in the United States, as well as several articles.
Memphis Center Conference Plans
The Memphis Center recently held its inaugural conference, "From Civil War to Civil Rights: Race, Region, and the Making of Public Memory." This three-day event in February, 2014, marked the first of what we hope are many successful, invigorating public conferences to come. We plan to host conferences bi-annually. The 2014-15 academic year will serve as a planning period for our 2016 conference. If you are interested in staying up-to-date on Memphis Center events, including our public lectures and conferences, please join our email list by contacting our Administrative Assistant.