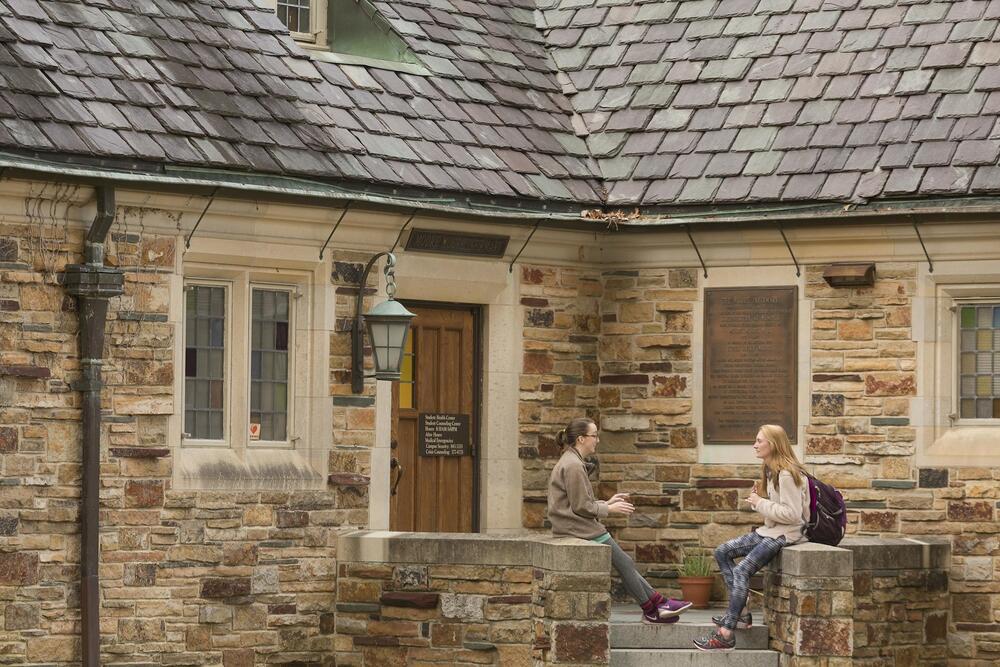 The Rhodes College Health Center is located in the Moore Moore building. The main entrance is on the east side of the building. Handicap access is available on the south side of the Health Center, closest to the Refectory. Students can seek advice and treatment for a wide range of medical needs, such as strep, flu, treatment of ENT infections, and some in-house lab work, as well as to obtain a prescription.
Health Center hours are 8:30 a.m. - 5:00 p.m. (closed 12:00 -1:00 PM), Monday through Friday. Students can see the staff nurse at no cost for routine health issues. There is also a Self-Care counter, where students can obtain a cough drop, Band-Aid, or perhaps a decongestant. Should a student be referred to, or prefer to see the Nurse Practitioner during clinic hours, appointments will be available five days a week, 9:00 a.m. - 11:45 a.m. and 1:00 p.m. - 4:30 p.m. There is a $60 fee per visit for each appointment with the Nurse Practitioner. No payment will be required at the time of service, as the fee will be billed directly to the student′s Rhodes account. Insurance is not accepted at the Health Center. Generally, medical services provided at the Health Center address most of our students′ medical needs; however students are still required to have insurance coverage to attend Rhodes College.
Off-campus services such as some laboratory work, x-rays, specialists, and emergency room visits will be the financial responsibility of the student. We will do our best to refer students to medical facilities that are covered by their personal insurance plans.
Rhodes College Student Health Center is now offering allergy injection services located conveniently on campus! In order to get started, your allergy provider would need to send your allergy serums, administration orders, injection protocol, and last provider visit to the student health center. Once all items have been received and verified by the Nurse Practitioner, you may begin receiving your injections at the student health center during normal office hours of 8:30 am – 5:00 pm (closed 12 noon – 1:00 pm daily). Please note that there will be a wait time of 30 minutes in office after receiving injections, to ensure there are no adverse reactions. For more information, please visit the student health center and speak with our staff
For an appointment, call 901-843-3895. Walk-ins are always welcome!