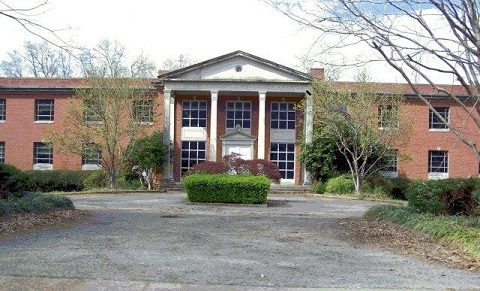 Location: 1918 North Parkway Connected to West Campus via Bridge
Built: 1958 Renovated into apartments in 2012
Number of Residents: 121
Typical Use: Upper-class male and female students by apartment
Features: Divided into 40 apartments with occupancy varying between 2 to 6 students living in studios or 2 or 3 bedroom apartments, full kitchens with stainless steel appliances, dishwashers and disposals. Building features a large lobby and laundry on the ground floor. Parking is first come first serve but additional parking is available across connecting bridge to West Campus property. Students are responsible for cleaning their own apartments and providing paper products.
Parkway Floor Plan (PDF)
Parkway Room Dimensions (PDF)